Bellach gyda 9 pwynt allan o Naw mae'r tîm Dan18 yn arwain tabl Cynghrair Ieuenctid Dyffryn Clwyd. Cafwyd buddugoliaeth o 5-0 dros Llanberis heddiw ar y Traeth i aros yn ddiguro.
Daeth y goliau felhyn:
10' Gôl i Port. Cai Henshaw i gornel uchaf y rhwyd o 25 llath
Hanner amser Port 1-0 Llanberis
61' Gôl i Port Carl O'Hara peniad 2-0 i Port
63' Gôl i Port Ail gôl i Carl O'Hara mewn 2 funud. Rheoli'n dda a sgorio tu fewn i'r bocs.
75' Gôl i Port Reece 1 ar 1 gyda'r golwr a saethu i gornel isa'r rhwyd.
90' Gôl i Port Arwyn Jones yn sgorio gyda cic o'r smotyn. Sgôr Terfynol Port 5-0 Llanberis.

With 9 points from their 3 fixtures the U18s moved to the top of the Vale of Clwyd Youth League. A 5-0 win over Llanberis today at the Traeth maintains their excellent start to their season.
The goals came as follows:
10' Goal for Port Cai Henshaw puts it in the top corner from 25 yards!
Half time -Port 1-0 Llanberis
61' Carl O'Hara heads in a free kick Port 2-0 Llanberis
63' Goal for Port Carl O'Hara with his second in 2 minutes, controls and finishes well inside the box.
75' Goal for Port Reece goes through 1 on 1 and slots it into the bottom corner
90' Goal for Port Arwyn Jones scores from the penalty spot. F/T Port 5-0 Llanberis
---

Bydd y tîm Dan 18 yn chwarae gêm gynghrair bore Sul (15 Hydref)gyda'r gic gyntaf am 11am. Y gwrthwynebwyr fydd Llanberis. Bydd yn gêm felly rhwng dau dîm sydd heb golli yng Nghynghrair Clwyd a Chonwy. Pob lwc i'r hogiau. C'mon Port!

The U18s play a Vale of Clwyd and Conwy League fixture on Sunday morning -15 October- with a 11 am kick off. Their opponents will be Llanberis who, like Port, have won both of their opening league fixtures. Good luck lads. C'mon Port!!
---

Mae cyfle ar gael i noddi y gêm yn erbyn FC Penley (Llannerch Banna), yng Nghwpan Cymru, Rownd 2 ar ddydd Sadwrn Tachwedd 4ydd.
Os oes diddordeb gennych cysylltwch a Dylan:
rees48wesla@gmail.com

There is an opportunity to sponsor the match against FC Penley in the JD Welsh Cup Round 2 on Saturday 4th November.
If interested contact Dylan:
rees48wesla@gmail.com
---

Ar gais FC Penley, y clwb o Llannerch Banna, bydd y gêm yn Ail Rownd Cwpan Cymru yn cael ei chwarae ar Y Traeth. Cytunodd y ddau glwb ac mae Andrew Howard, y Pennaeth Cystadlaethau, wedi rhoi sêl bendith i'r newid ar ran y Gymdeithas Bêl-droed.
Yn eu cais am y newid enwodd y clwb o Lannerch Banna y cae a'u chyfleusterau fel rheswm ond, yn fwy perthnasol, ychwanegodd eu ysgrifennydd Dave Blithell
".... fel clwb, gwnaethom erioed gyrraedd mor bell yng Nghwpan Cymru ac, heblaw am rhyw fath o wyrth, gallai hon fod y gêm olaf inni yn y gystadleuaeth eleni, a felly byddai chwarae ein 'ffeinal' ni ar gae ardderchog CPD Porthmadog yn ddiweddglo teilwng i'r tîm."
Geiriau FC Penley ydy'r uchod wrth gwrs ond bydd Craig Papirnyk a'i dîm yn rhoi y parch arferol iddynt ac yn paratoi am brawf arall.
Edrychwyn ymlaen at groesawu chwaraewyr, swyddogion a chefnogwyr y clwb clwb i'r Traeth ar 4ydd Tachwedd.

At the request of the FC Penley club the JD Welsh Cup 2nd Round tie will now be played at the Traeth. The two clubs agreed the move and Andrew Howard the Head of Competitions has approved the switch on behalf od the FAW.
Penley have given the pitch and facilities at their ground as one reason for the request but more so -in the words of their secretary Dave Bithell.
".... as a club have never progressed this far in the Welsh Cup and barring a minor miracle this may be our final game in this years competition, and therefore the hosting of 'our cup-final' at Porthmadog's excellent facility would be a fitting climax for our team."
Those of course are the feelings of the Penley club but as always Craig Papirnyk and his team will be preparing for another test.
We will look forward to welcoming the FC Penley team, officials and supporters to the Traeth on the 4th November.
---

Mae y cyrsiau TG wedi ail ddechrau yn y Ganolfan Sgiliau yn cael eu cynnal rhwng 1.30yp a 4yp pob dydd Iau. Bydd y cwrs a drefnir gan Coleg Meirion Dwyfor yn rhedeg hyd at y Nadolig ac bydd un arall yn cychwyn ym mis Ionawr. Mae pob cwrs yn parhau dros 10 wythnos. Os am fwy o wybodaeth neu i fwcio lle cysylltwch a Louise yn y Ganolfan Sgiliau ar 07469217872. Bydd mwy o wybodaeth am ddatblygiadau gyda'r clwb cymdeithasol a'r Ganolfan Sgiliau yn dilyn yn fuan.

The very successful IT courses held at the Skills Centre have restarted and are held between 1.30pm and 4pm every Thursday. The course, run by Coleg Meirion Dwyfor, will last until Christmas and last over a 10 week period. Another course will kick off in January. For more information or to book a place on the course contact Louise on 07469217872 at the Skills Centre. Further information about the developments at the Clubhouse and Skills Centre will be available soon.
---

Derbyniodd y Clwb siec am $1,000 o'r Unol Daliaethau yn ddiweddar. Y cyfranwr oedd Huw John Williams, sydd yn rhedeg busnes Ysgolion Peldroed enfawr yn Kansas. Mae Huw, wrth gwrs, yn gyn chwaraewr gyda Port ac yn cyn gapten ar dîm o dan 18 oed Ysgolion Cymru. Bu ei dad, Robin, hefyd yn golgeidwad i Wrecsam a Port yn y 1950egau ac yn dal yn gefnogwr selog. Yn ddiweddar dewisiwyd mab Huw, Tommy, ar gyfer carfan peldroed o dan 15 oed yr Unol Daliaethau ond yn anffodus cafodd anaf ddrwg yn torri ei goes mewn dau le wrth chwarae pêl-droed. Dymunwn wellhad buan iddo a diolch Huw, unwaith eto am yr haeloni!

The Club recently received a cheque of $1,000 from Huw John Williams, who runs a very successful Soccer Schools business in the state of Kansas. Huw, of course, is a former player at the Club and was also captain of Wales' Schools Under 18 team. His father Robin also played for Wrexham and Porthmadog in the 1950's and is a regular and welcome supporter at the Traeth. Huw's son, Tommy, was picked for the USA's Under 15's Soccer squad recently but unfortunately broke his leg in two places whilst playing football. We extend our sympathies to him and wish Tommy a rapid recovery. Huw, thanks once again for your generosity!
---

Heddiw daeth yr enwau allan o'r het ar gyfer Rownd 2 o Gwpan Cymru. Bydd Port oddi cartref i F C Penley sy'n chwarae yn Adran Un Cynghrair Wrecsam y WNL. Bydd y gemau yn cael eu chwarae ar Sadwrn, 4 Tachwedd.

The draw was made today for Round 2 of the JD Welsh Cup. Port will be away to FC Penley who play in the WNL Wrexham area League Division One The matches will be played on Saturday, 4 November.
---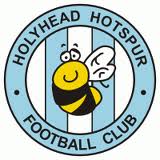 Yn dilyn y fuddugoliaeth gyffrous dros Prestatyn ar ôl ciciau o'r smotyn yn rownd gyntaf Cwpan Ieuenctid Cymru bydd y tîm Dan 18 oddi cartref eto yn yr ail rownd. Byddant y teithio i'r Maes Awyr ym Mhrychdyn i chwarae Airbus.
Pnawn Sul ( 8 Hydref) byddant yn croesawu Hotspyrs Caergybi i'r Traeth ar gyfer eu gêm gartref gyntaf yng Nghynghrair Dan 18 Dyffryn Clwyd. Bydd y gic gyntaf am 2pm. Cefnogwch yr hogiau. C'mon Port.

The U18s following their exciting win over Prestatyn in a penalty shoot-out in Round 1 of the FAW Youth Cup have been drawn away again. They will play Airbus at the Airfield on Sunday, 29 October in the 2nd Round of the competition.
On Sunday (8October) the U18s will play their first home game in the Vale of Clwy Youth League when they entertain Holyhead hotspurs U18s. The game at the Traeth will kick off at 2pm, Support the lads C'mon Port!
---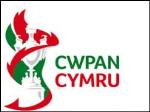 Noddwr/ Match Sponsor: Maria, Martin & Simon Rookyard
Ar Sadwrn Rownd 1 Cwpan Cymru byddwn yn estyn croeso cynnes i'r Traeth i Lewod Penyffordd a'u cefnogwyr. Eisoes bu'n rhaid i'r clwb o ardal Wrecsam guro dwy gêm gymhwyso i gyrraedd y rownd gyntaf. Dyma'r tro cyntaf iddynt gyrraedd y rownd hon wrth guro Cefn Albion o 3-2 a wedyn Rhosllanerchrugog hefyd o 3-2.
Mae'r Llewod yn chwarae yn Prif Adran y Gogledd Ddwyrain, cynghrair a ffurfiwyd yn 2011. Ffurfiwyd clwb y Llewod ar ôl i glwb Penyffordd FC ddod i ben. Maent yn eu hail dymor bellach. Yn ogystal a llwyddiant yn y gwpan mae ganddynt record dda yn y gynghrair eleni. Creodd y Llewod ychydig o hanes ar 16 Medi wrth guro gêm gynghrair yn erbyn Belle Vue FC o 23-1. Ie o Ddau ddeg a thri o goliau!!
Bydd pob clwb, gan gynnwys Port, yn gobeithio am rhediad da yng Nghwpan Cymru er mwyn codi'r tymor ac er mwyn eu cefnogwyr. Y Sadwrn diwethaf yn Nhreffynnon cafwyd perfformiad da ond ychydig iawn o lwc, Yn anffodus felly mae'r ystadegau diweddar yn dangos ond un fuddugoliaeth o bedair gêm. Roedd y fuddugoliaeth honno yn un o safon dros Airbus, un o flaenwyr yr adran. Mae hyn yn tanlinellu ein potensial a'n anghysondeb hefyd. Bydd Port heb Julian Williams -wedi'i wahardd- pnawn Sadwrn ac yn gobeithio am newyddion gwell am anaf Cai Jones. C'mon Port!

It's JD Welsh Cup 1st Round day on Saturday and we will be extending a warm Traeth welcome to our visitors Penyffordd Lions and their supporters. The Wrexham area club have had to get through two qualifying rounds to reach Round 1. This they have achieved for the first time in their history. In the first qualifying round they beat Cefn Albion by 3-2 on their own ground and in the 2nd qualifier they were away to Rhosllanerchrugog and again won by a 3-2 margin.
Penyffordd Lions play in the North East Wales Premier Division a league which was only established in 2011. The club was formed following the demise of the original Penyffordd FC and as the Lions are now in their second season. As well as their Welsh Cup successes they are in good form in their league.They created a piece of history on Saturday 16 September In a league fixture they defeated a long suffering Bellevue FC by 23 goals to one. Yes twenty three!!
A good Welsh Cup run can lift a season and Port lke the rest hope that this season is the one. Last Saturday there was a good performance at Holywell but the rub of the green went very much against us. But recent stats show only one win in in four outings, The fact that the win was achieved against front running Airbus show our potential as well as our inconsistency. Port will be without suspended Julian Williams and have to hope for good news on injured Cai Jones. C'mon Port!
---

Y rhifau lwcus yn Tote mis Medi oedd 31 a 40. Roedd dau enillydd sef Val/Tina, Tremadog a Ceinwen Davies Chwilog yn rhannu gwobr o £300.
Bydd rhaid gwneud unrhyw gais erbyn 8 y.h. nos Wener, 6ed Hydref a bydd y rhifau ar gyfer y Tote nesaf yn cael eu tynnu nos Wener, 27 Hydref, yn sesiwn Bingo misol Clwb Cymdeithasol, Clwb Pêl-Droed Porthmadog yn Y Ganolfan.
Amlenni Tote ar gael o Kaleidoscope, Y Ganolfan, Clwb Pêl-droed Porthmadog neu Dylan 07900512345.

The winning numbers in the Porthmadog Football Social Club monthly Tote for September were 31 and 40. There was two winners, Val/Tina, Tremadog a Ceinwen Davies Chwilog who shared a prize of £300.
Any claims must be made by 8pm on Friday 6th October. The next Tote will be drawn on Friday, 27th October at the monthly Porthmadog FC Social Club Bingo held at Y Ganolfan.
Tote envelopes available from Kaleidoscope, Y Ganolfan, Porthmadog F C Clubhouse or Dylan 07900512345.
---

Isod gweler enillwyr Raffl Haf yr Academi.
Bydd siec am £500 yn cael ei chyflwyno cyn y gêm pnawn Sadwrn yn erbyn Penyffordd. Diolch i bawb a brynodd docynnau gan helpu'r clwb i gynnal yr Academi sy'n datblygu chwarae y dyfodol. Diolch yn Fawr!

1. Hamper cynnyrch Cymreig / Hamper of Welsh produce - 3515 Lowri Williams, Cwm Tawe
2. Tocyn Teulu Rheilffordd Ucheldir / Family Ticket Welsh Highland Railway - 2410 Dion Hughes
3. Tocyn Teulu Portmeirion / Family Ticket Portmeirion - 1862 Endaf Williams, Pwllheli
4. Taleb Gwest'r Sportsman / Sportsman Hotel Voucher - 0807 Megan, Bingo
5. Taleb Tesco £15 / £15 Tesco Voucher - 4127 Carolyn Williams, Penygroes
6. Bisgedi a Sloe Gin / Sloe Gin and Biscuits - 3724 Hywel Evans, Harlech

Above are the winners in the Academy Summer Draw.
The summer draw raised £550 in aid of the Porthmadog FC Academy and a cheque will be presented at next Saturday's match against Penyffordd. Thanks to all who bought tickets and helped the club maintain the Academy which is developing the players of the future. Diolch yn fawr !
---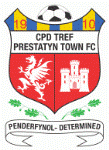 Buddugoliaeth fawr i'r tîm Dan18 yng Nghwpan Ieuenctid Cymru heddiw ym Mhrestatyn. Pigion o drydar yr Academi.
10' GôL i Port Croesiad Rhys Hughes dros ben y golwr i'r rhwyd.
18'Gôl i Port Peniad gan Siôn Roberts
30' Gôl i Prestatyn Rhybuddion wedi bod ond er fod Morgan wedi arbed y gyntaf methu arbed yr ail ymdrech. 38' Gôl i Port Reece yn torri ar ei chwith i gornel y rhwyd.
57' Gôl ac amheuaeth amdani i Brestatyn. Dyfarnwr yn penderfynu fod y bêl wedi croesi'r llinell.
77' yn dal yn 2-3 ond Prestatyn sy'n edrych yn fwy tebygol i sgorio.
79' Prestatyn yn sgorio 3-3
90' 3-3 Amser ychwanegol
93' Gôl i Port 3-4 Elis Thomas yn rhwydo croesiad Rhys Hughes.
102' Prestatyn 4-4 Port.
Ciciau o'r smotyn: Sgorwyr Port: Siôn Roberts, Arwyn Reece, Rhys Hughes ac Aled yn cadw'i nerf i rhwydo y gôl holl bwysig! Port 5-4 Prestatyn.

Here are the highlights of today's thrilling FAW Youth Cup win for Port at Prestatyn -taken from the Academi Twitter feed.
10' GOAL FOR PORT Rhys Hughes' cross went over the keeper and in at the back post.
18' GOAL FOR PORT Sion Roberts heads in from a corner.
30' Goal for Prestatyn A couple of warnings for Port but Prestatyn have scored, Morgan saved the first effort but helpless from the rebound.
38' GOAL FOR PORT Reece cuts in on his left and puts it in the bottom corner.
57' controversial goal for Prestatyn, the ref deemed the ball to have crossed the line after Morgan Jones dropped the ball from a header.
77 minutes gone, still 3-2, Prestatyn looking the more likely to score without creating any clear cut chances 79' Prestatyn score 3-3.
Full time - @ptfcseasiders 3-3 @Porthacademy We go into extra time #FAWYouthCup.
93' GOAL FOR PORT! Elis Thomas turns in a Rhys Hughes cross Prestatyn 3-4 Porthmadog.
102' Prestatyn 4-4 Port.
Penalty Shoot out: Port scorers: Siôn Roberts, Arwyn, Reece, Rhys Hughes, Aled keps his nerve to score the winner! Port 5-4 Prestatyn.
---

Pob lwc i'r tîm ieuenctid fydd yn teithio i Prestatyn pnawn Sul (Hydref 1) ar gyfer gêm yn Rownd 1 Cwpan Ieuenctid Cymru.
Bydd y gic gyntaf ym Mhrestatyn am 1.30pm

Best of luck to our Youth team who travel to Prestatyn on Sunday (1 October) for a First Round tie in the FAW Youth Cup.
The game will kick off at 1.30pm.
---

Mae Tomos Emlyn Jones wedi arwyddo i Port a bellach derbyniwyd yr hawl rhyngwladol iddo fedru chwarae dros y clwb.
Bydd y cefnwr de yn ymuno a'i frawd iau Ifan Emlyn. Mae wedi dychwelyd o'r Alban lle fu'n fyfyriwr ym Mhrifysgol Stirling ac yn chwarae i glwb bêl-droed y coleg.
Meddai Craig Papirnyk amdano, "Bu'n ymarfer efo ni ers dechrau mis Medi ond bu'n rhaid aros am yr hawl rhyngwladol. Setlodd Tomos yn syth ac mae'n grêt i weithio efo. Mae ei agwedd yn wych ac yn chwaeawr llawn brwdfrydedd ac egni."
Estynnwn groeso cynnes i Tomos Emlyn ac edrychwn ymlaen i'w weld yn gwneud cyfraniad pwysig at lwyddiant y garfan.

Tomos Emlyn Jones has completed his move to Porthmadog. The defender as now been officially registered and international clearance has been granted.
The right back, and older brother of Port midfielder Ifan Emlyn, has returned from Scotland where he has been studying and playing for the University of Stirling.
Manager Craig Papirnyk says of Tomos, "He's been training with us since the start of September but we have had to wait for ITC. Tom has settled straight in and is great to work with. He has a fantastic attitude and is a very good player who plays with lots of energy."
The club extend a warm welcome to Tomos Emlyn and look forward to seeing him play a key role in squad over the next months.
---