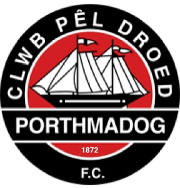 Hoffai Clwb Pêl-Droed Porthmadog ddiolch o galon i'r holl unigolion sydd wedi cytuno i fod yn Is-Lywyddion am tymor 2020-21
Ers inni gyhoeddi'r rhestr yn flaenorol.mae enwau newydd wedi ymuno a diolch yn fawr iawn iddynt.
Oherwydd y sefyllfa bresenol gyda Covid 19 mae y misoedd diwethaf wedi bod yn hynod o heriol i glybiau pêl-droed drwy Gymru. Oherwydd nad yw gemau wedi eu chwarae mae incwm o'r giat wedi diflannu yn gyfan gwbl. Mae cefnogaeth ein Is-Lywyddion wedi bod yn bwysicach nag erioed.
Felly diolch o galon i'r isod am eu cefnogaeth ar adeg anodd i bawb.
A fyddai gennych chi ddiddordeb mewn dod yn Is-Lywydd y clwb a felly helpu'r clwb ar yr adeg anodd hon?
Cysylltwch â Dylan:rees48wesla@gmail.com neu 07900512345

Enid Owen, Winnie Jones, Sue Brown, Glyn Jones, Glyn Williams, Jim Maxwell, Huw Griffith, Eifion Pugh, Eryl Pugh, Mrs Pugh, Simon Brooks, Iorwerth Griffiths, Tony Oldfield, Stephen Walmsley, Huw Trefor Jones, Meirion Evans. Bernhard Hoyler, Maria & Martin Rookyard, Michael Stringer.

Porthmadog Football Club would like to thank all the individuals who have agreed to be Vice Presidents for the 2020-21 season.
New names have neen added since the list was first published here. We extend our sincere thanks.
The last few months have been very challenging for clubs throughout Wales due to the covid 19 pandemic and as a result the club has suffered badly from loss of income.
The support of our Vice Presidents has been more important than ever, therefore a big thank you to them all:
Would you be interested in becoming a Vice President of the club and therefore helping out the club at this difficult time?
Contact Dylan:rees48wesla@gmail.com or07900512345
---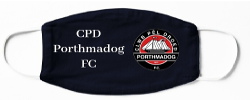 MWGWD GWYNEB CPD Porthmadog ar gael NAWR am £6 + £1.30 postio/pacio.
Ar gael o siop ar-lein y clwb. Lliwiau Coch neu Du
porthmadogfc.com/siop.htm
neu drwy gysylltu a Dylan:
07900512345
rees48wesla@gmail.com

Porthmadog FC FACE MASKS available NOW!!
£6 each + £1.30 p&p. Colours Red or Black
. Available from our online club shop
porthmadogfc.com/siop.htm
or contact Dylan:
07900512345
rees48wesla@gmail.com
---

Yn dilyn oedi o ganlyniad i'r pandemig mae'n bleser gan Glwb Cymdeithasol Porthmadog gyhoeddi'r rownd nesa o'r Tote.
Bydd y draw yn cymryd lle yn y sesiwn Bingo Nos Lun ar 14 Rhagfyr 2020.
Mae yna £1,600 wedi'i gario drosodd a bydd yn cael ei ychwnegu at y wobr ar y noson.
RHAID i'r WOBR gael ei hennill.
Cyhoeddir y rhifau lwcus ar y wefan hon ac ar ein cyfri Trydar a Facebook.
Rhaid i pob.cais gael eu gwneud erbyn 8.00pm ar 21 Rhagfyr.
Sylwer fod hyn yn wahanol i'r hyn sydd ar yr amlen tote. Telir y wobr ar ddiwedd y cyfnod.
Os na fydd yna enillydd bydd dau rhif arall o'r rhifau gwreiddiol yn cael eu tynnu ar nos Lun 21 Rhagfyr.
Os na fydd enillydd yn yr ail rownd yna tynnir dau rif ar y nosweithiau Llun dilynol tan fydd yna enillydd.
Amlenni Tote ar gael o Siop Pikes, Y Ganolfan, Gwesty'r Afr, Bryncir neu Clwb Pêl-droed Porthmadog ar y noson, Cysylltwch â Dylan ar 07900512345 neu rees48wesla@gmail.com am wybodaeth neu chymorth.

After a delay as a result of the coronavirus pandemic, Porthmadog Football Social Club are pleased to announce the next round of the Tote.
The draw will take place at the Monday night Bingo session held in the Clubhouse at Y Traeth on Monday 14th December 2020.
There is a carryover of £1600 to be added to the prize on the night.
The prize MUST BE WON
The numbers will be announced on the Porthmadog Football Club website, and on the Club's twitter and facebook feeds.
Any claims must be submitted by 8.00pm on Monday 21st December 2020 Please note this is a change to the claim time specified on the entry envelope. Any prize will be paid out after the claim period has expired
If there are no winning entries, a further two numbers will be drawn on Monday 21st December Only the entries from the first draw will be eligible.
If there are no winners in the second round, a draw will take place every Monday afterwards until the prize is won
Entry envelopes are available at Pikes Newsagent, High Street, or Y Ganolfan, or the Goat Inn at Bryncir, or at the Monday night Bingo. Contact Dylan Rees on 07900512345 or rees48wesla@gmail.com for further information or assistance
---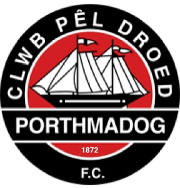 Mae y dyddiad 1884 wedi ymddangos ar fathodyn y Clwb Peldroed Porthmadog ers tua 1992. Y gred oedd mai y flwyddyn honno fu i'r clwb gael ei sefydlu. Mae gwaith ymchwil diweddar wedi profi fod clwb peldroed wedi cael ei ddechrau ym Mhorthmadog ddeuddeg mlynedd ynghynt ym mis Hydref 1872 a bu iddynt chware eu gem gyntaf yn mis Chwefror 1873. I gydnabod a dathlu hyn mae bathodyn y clwb wedi cael ei ail gynllunio ac bydd deunydd newydd gyda'r bathodyn diwigiedig yn ymddangos dros y misoedd nesaf. Mae'r clwb a ddechreuwyd yn 1872 yn ddisgynydd clir or clwb presennol ac er sawl ail ddechrau ac ailfrandio gall y clwb fod yn hynod falch o'i hanes dros 148 mlynedd. Ymlaen a ni i'r bennod nesaf!

O.N. Cadarnhaodd Gerallt ar y Trydar mai ffynhonnell ei ddarganfyddiad oedd, "...2 erhygl papur newydd o'r cyfnod, Hydref 1872, yn cofnodi fod clwb pêl-droed wedi'i sefydlu yn Port. Un yn y Cambrian News, Hydref 26, a'r llall yn y North Wales Chronicle y diwrnod canlynol. H.L Price yn flaenllaw yn trefnu cyfarfod i ddechrau'r clwb ac aelodau o'r clwb criced hefyd."

The date 1884 has featured in the CPD Porthmadog FC badge since its redesign in the early 1990s. The year was believed to be founding date of the club. Recent research has proven that in fact a football club was established in Porthmadog in October 1872 and played it first game in February 1873. To mark this remarkable fact the club badge has been redesigned and new fan merchandise items will appear over the coming months. The 1872 club is the direct descendant of the current manifestation and despite numerous resets, restarts and rebrandings the club can be immensely proud of its 148 year history. On to the next chapter of the story!
Gerallt Owen

P.S. Gerallt has confirmed on Twitter the source of his finding, "... 2 newspaper articles from the period, October 1872, recording that a football club had been established in Port. One in the Cambrian News, October 26 and the other in the North Wales Chronicle the following day. H.L. Price was in the forefront, arranging a meeting to start the club together with members of the cricket club."
---

Cyrsiau Cymorth Cyntaf i'w cynnal yn Y Traeth
- Dydd Sadwrn 28/11/20
Dydd Mawrth 08/12/20
Dydd Mawrth 15/12/20
Mae lle ar gael i hyfforddwyr ar y dyddiadau yma.
Am fanylion llawn ac i gal lle ar y cyrsiau ymwelwch a:
www.fawcourses.com
@FAWTrust
@FAWCoachEd

First Aid Courses to be held at Y Traeth on -
Saturday 28th November
Tuesday 8th December
Tuesday 15th December
All have availability for coaches to book onto.
Full details and booking available by visiting
www.fawcourses.com
@FAWTrust
@FAWCoachEd
---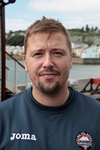 Gyda chefnogwyr yn mynd yn fwy a mwy rhwystredig wrth aros i glywed for y tymor pêl-droed yn cychwyn mae'n dda derbyn neges wrth Craig Papirnyk a chlywed y diweddara' o'r Traeth.

With supporters suffering a high level of frustration as they await news that the season will at long last be starting it is good to receive a message and an update from Paps.

"During these testing times it has been difficult for everyone, changing the way we live isn't easy and I feel football has been affected massively. It has been frustrating for us in Wales but we hope times are changing and we will see improvement moving forward and into the new year. Football is a massive release for a lot of people, mental health is real and I have personally always found football to be my go to whenever feeling life is getting on top of me.
"We are able to switch off and just focus on something we love for that time we are at training or a match and it is a wonderful thing for so many across the country, so I only hope the powers that be allow us to keep moving forward with plans to get football back in Wales.
"Recently we have been able to start playing competitive games in a safe and controlled environment, we have played 4 games to date, at this stage results don't matter but more the performances and I have been pleased with both because if we get the performance right the result follows.
"We are in the process of rebuilding again at the club and the players that have come are now understanding that we have high standards and are all responding positively to how we want to do things, we are showing quality and the squad is looking strong.
"The players are all working hard and we only hope that tiers 2 & 3 are given the 'elite' status so that we have something to focus on and look forward too.
"You will notice I have not asked the club to publish any results or games, I think given the current circumstance regarding Covid-19 I don't feel it is fair on our supporters that we highlight the games / results as supporters cannot attend and during these games the results aren't what matter.
"I will update the website more regularly now with signings, how the squad is shaping up and news on hopefully the upcoming season !"

PAPS
---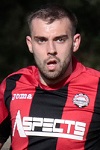 Heddiw cyhoeddodd Craig Papirnyk ei fod wedi arwyddo Iddon Price a fydd yn dychwelyd o Gaernarfon. Felly croesawn wyneb cyfarwydd yn ôl a fydd ddim angen atgoffa unrhyw gefnogwr o gyfraniad enfawr Iddon i'r clwb ac edrychwn ymlaen i'w gyfraniad sylweddol yn y cefn pan fydd pêl-droed yn dychwelyd.
Meddai Craig heddiw "Rwy'n hapus iawn fod Iddon yn dychwelyd. Yn anffodus ni aeth pethau fel yr oedd yn ddymuno. Ar ôl iddo ddiodde' anaf cynnar ni fu'n hawdd i Iddon ac mae'n siomedig iawn mae anaf oedd yr achos na weithiodd y cyfan allan iddo.
"Er hynny, a bod yn hunanaol, rwy'n mwy na hapus gan ein bod wedi cryfhau'r garfan yn fawr iawn wrth iddo ail ymuno, a byddwn yn cael amddiffynnwr o safon uchel iawn. Croeso nol Idds!!"

Today manager Craig Papirnyk has annonced a new Signing with- Iddon Price returning from Caernarfon. In reality it is a case of a familiar and very welcome face returning to the Traeth.
Port supporters will not require any reminding of the huge contribution Iddon has made to our club and hopefully when football returns he will once again a stalwart figure in the Port defence.
A very pleased Craig Papirnyk said today, "I am absolutely delighted that he has come back to us. Unfortunately for Iddon it didn't turn out how he hoped it would for him. After an early set back through injury it hasn't been easy for him and I am disappointed that it didn't work, especially through injury.
"However, selfishly I am very pleased for us as we have strengthened the squad massively with his return and his quality will be a huge for us. Croeso nol Idds !"
---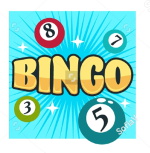 Bydd y Bingo nos Lun yng Nghlwb Pêl-Droed Porthmadog yn ailgychwyn ar Dachwedd 23ain.
Byddwn yn dilyn canllawiau llywodraeth Cymru ar bellhau cymdeithasol i gadw pawb yn ddiogel. Rydym yn edrych ymlaen at groesawu chwaraewyr hen a newydd.
CYCHWYN AM 8yh!!
Croeso i Bawb!!

The Monday evening Bingo at Porthmadog Football Club will restart on November 23rd.
We will be following Welsh government guidelines on social distancing to keep everyone safe. We look forward to welcoming old and new players.
EYES DOWN AT 8pm!!
Everyone Welcome!!
---

Gyda thristwch derbyniodd y clwb y newyddion am golli y cyn chwaraewr Joe 'Bach' Williams. Dymuna'r clwb estyn ei cydymdeimlad llwyrf â'r teulu ar y cyfnod anodd hwn.
Dywedodd y cefnogwr Tommie Collins amdano, "Port di colli lejand arall ddoe sef Joe Bach- fel mae ei fab Mark di ddeud 'Billy Bremner Port'...heddwch i'w lwch- gwr bonheddig"
Ychwanegodd cyn gadeirydd y clwb Ioan Jones, "Chwaraewr dawnus ag injian gorfforol bendigedig yng nhganol y cae. Cwsg yn dawel Joe."

All at the club is sad to hear of the passing of former player Joe 'Bach' Williams. We send send our sincere condolences to the Family at this very sad time.
Club supporter Tommie Collins said of him, "Port have lost another legend yesterday, Joe Bach and, as his son Mark said, 'Port's Billy Bremner in midfield'-rest in peace -a real gentleman"
Former club chairman Ioan Jones added, "A talented player with a wonderful physical engine in midfield. Sleep peacefully Joe."
---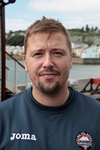 Mae Craig Papirnyk yn chwilio am wrthwynebwyr ar gyfer dwy gêm
Dywedodd heddiw, "Oherwydd I ddwy gem cael eu canslo ry'm yn chwilio am gêmau ar gyfer nos Fawrth, 17 Tachwedd a Sadwrn, 23 Tachwedd. . Byddwn yn barod I deithio neu croesawu I'r Traeth.

Craig Papirnyk is looking for two fixtures for his team."
He said today "Due to two cancellations we are now looking for fixtures for Tuesday 17 November and Saturday 21 November, We can travel or host."
---

Hoffai Clwb Pêl-Droed Porthmadog ddiolch o galon i'r holl unigolion sydd wedi cytuno i fod yn Is-Lywyddion am tymor 2020-21.
Oherwydd y sefyllfa presenol gyda Covid 19 mae y misoedd diwethaf wedi bod yn hynod o heriol i glybiau pêl-droed drwy Gymru. Oherwydd nad yw gemau wedi eu chwarae mae incwm o'r giat wedi diflannu yn gyfan gwbl. Mae cefnogaeth ein Is-Lywyddion wedi bod yn bwysicach nag erioed.
Felly diolch o galon i'r isod am eu cefnogaeth ar adeg anodd i bawb.

Porthmadog Football Club would like to thank all the individuals who have agreed to be Vice Presidents for the 2020-21 season.
The last few months have been very challenging for clubs throughout Wales due to the covid 19 pandemic and as a result the club has suffered badly from loss of income.
The support of our Vice Presidents has been more important than ever, therefore a big thank you to the following:

Enid Owen, Winnie Jones, Sue Brown, Glyn Jones, Glyn Williams, Jim Maxwell, Huw Griffith, Eifion Pugh, Eryl Pugh, Mrs Pugh, Simon Brooks, Iorwerth Griffiths, Tony Oldfield, Stephen Walmsley, Huw Trefor Jones, Meirion Evans.

A fyddai gennych chi ddiddordeb mewn dod yn Is-Lywydd y clwb a felly helpu'r clwb ar yr adeg anodd hon?

Would you be interested in becoming a Vice President of the club and therefore helping out the club at this difficult time?
Cysylltwch/ Contact Dylan:
rees48wesla@gmail.com
07900512345
---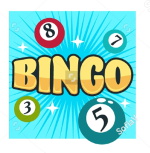 Oherwydd newidiadau yn rheolau Llywodraeth Cymru ynglyn â nifer y bobl sy'n gallu cwrdd y tu mewn ar hyn o bryd ni fyddwn yn cynnal y bingo nos Lun yng nghlwb Pêl-Droed Porthmadog nes bydd rhybudd pellach.
Trosglwyddwch y neges i eraill sy'n mynychu fel arfer.Diolch.

Due to changes in Welsh Government rules regarding the number of people who can currently meet indoors we will NOT be holding the Monday night Bingo at Porthmadog Football Club until further notice.
Please pass the message on to others who usually attend.
---

Lansiwyd y cam 'Cynnydd' yn rhan o Gronfa Cymru Actif sydd yn sicrhau grantiau i glybiau chwaraeon yng Nghymru gan gynorthwyo efo sialensau'r pandemig COVID-19. Mae rhain ar gael yn ogystal a'r camau ariannu 'Diogelu' a 'Paratoi'
Eisoes cyfranwyd £250k i glybiau pêl-droed Cymru. Cefnogwyd 190 o glybiau gyda chyfartaledd o £1,320 yr un.
Cewch fwy o wybodaeth am y camau ariannu ar wefan Chwaraeon Cymru/Sport Wales.
Mae grantiau o £300-£50k ar gael a bydd CBDC a'r Ymddiriedolaeth yn cysylltu â chlybiau ledled Cymru i gynnig gwybodaeth a chyngor ynglyn â'r hyn fydd yn cael ei flaenoriaethu yn ôl cyfarwyddiadau 'Dychwelyd i Chwarae' CBDC.
Gall clybiau a gafodd arian drwy'r cam 'Paratoi', wneud cais eto o dan y cam 'Cynnydd', os oes ganddynt gynllun gwahanol.

Sport Wales has launched the 'Progress' strand of their Be Active Wales Fund, that provides grants to sports clubs in Wales to assist with the challenges of the COVID-19 pandemic. These are in ad'dition to the 'Protect' and 'Prepare' funding strands.
Already over £250K has been awarded to football clubs in Wales. As a result, 190 clubs have been supported with an average award of £1,320 per club.
More information on the funding strands can be found on the Sport Wales/ Chwaraeon Cymru website. Grants of £300 to £50K are available and clubs across Wales are to be contacted by the FAW and FAW Trust with information and advice on what will be prioritised for funding in accordance with the FAW Return to Play protocols.
Clubs that have accessed funding under the 'Prepare' strand can reapply for 'Progress' funding but only on a different project.
---

Caiff y cyfnod clo byr cenedlaethol, o 6pm nos Wener 23 Hydref tan Llun 9 Tachwedd, effaith ar bêl-droed yng Nghymru.
O ganlyniad bydd y manylion a gyhoeddwyd yn y Ddogfen 'Dychwelyd i Chwarae' yn cael eu hoedi yn ystod y cyfnod hwn.
Caniateir i glybiau JD Cymru Premier sydd â digon o chwaraewyr, hyfforddwyr a swyddogion proffesiynol i barhau i chwarae'u gilydd.
Bydd gemau rhwng clybiau nad ydynt yn broffeisyniol llawn yn cael eu gohirio yn ystod y cyfnod. Ni chaniateir ymarferyn ystod y cyfnod.
Bydd yr un amodau yn effeithio Cynghrair Premier y Merched.
Mae CBDC yn annog pawb i ddilyn rheolau Llywodraeth Cymru yn ystod y Clo Byr er mwyn lleihau ymlediad COVID 19.

The "firebreak" national lockdown from 6:00pm on Friday, 23 October until Monday, 9 November will have an impact on football in Wales.
As a result, football in Wales will be impacted in the following ways:
All activity detailed in the FAW 'Return to Play' document will be suspended during this period. Clubs with a sufficient amount of professional players, coaches and operational staff in the JD Cymru Premier – will be allowed to continue playing against each other.
Due to the suspension of the 'elite programme', the JD Cymru Premier will postpone all matches involving non-professional clubs during this period. Training during this time is also not permitted.
The same will apply to Welsh Premier Women's League matches during this period
The FAW urges everyone to follow the Welsh Government guidelines during the firebreak lockdown to limit the spread of COVID-19.
---

Mae CBDC i dderbyn cefnogaeth ariannol oddi wrth FIFA dan gynllun y 'COVID 19 Relief Plan', a byddant yn sefydlu cymorthdal er mwyn amddiffyn y gêm ddomestig i'r dyfodol.
Bydd y cymorthdal yn rhoi cefnogaeth i glybiau cymwys ar draws Haenau 1-4 gêm y dynion a haenau 1-2 o gêm y merched.
Penderfynodd Bwrdd CBDC i'r prif ddefnydd, a mwyafrif y gefnogaeth ariannol, fynd i amddiffyn Cynghreiriau Cenedlaethol yn ystod y cyfnod anodd yma.
Mae CBDC yn gweithio'n agos gyda chlybiau cymwys a chymdeithasau ardal i'w hysbysu ynglyn â phwrpas, cymwysder a maint y cymorthdal a'r broses o gyflwyno cais.
Mae CBDC i dderbyn £750,000 tuag at gem y dynion a £350,000 i gynorthwyo gem y merched.

The FAW is to receive financial support from FIFA under the 'FIFA COVID 19 Relief Plan' and will set up a dedicated FAW Matchday Support Grant to protect the future of the domestic game in Wales.
The grant will provide support to eligible FAW and Area Association affiliated clubs across Tiers 1-4 of the Men's Pyramid and Tiers 1-2 of the Women's Pyramid.
The FAW Board has determined that the principal use and majority of the financial aid available should be used to protect clubs across our National Leagues during this difficult time.
The FAW is working closely with affiliated clubs and area associations to communicate; the FAW's Matchday Support Grant purpose, eligibility, size of grant and the application process.
The FAW are to receive £750,000 to support the men's game and £375,00 t0 assist the women's game.
---

My ail cyfnod clos yn taro ond mae'r Siop Arlein yn dal yn bendant AR AGOR ac yn cymryd eich archebion. Gwelwch fod yna ddewis da o grysau, siwmperi a memorabilia cyffredinol.
Croeso i gwsmeiad hen a newydd ymweld â ni Arlein gan yrru eich archebion ymlaen atom a manteisiwch ar ein gwasanaeth cyfleus a chyflym.
Edrychwn ymlaen i glywed wrthych.

Lockdown threatening or no our Shop Online remains very much OPEN for business. It provides a good selection of shirts, jumpers and general memorabilia.
New and old coustomers why not visit online to place your orders and take advantage of our effecient and speedy service.
We look forward to hearing from you.
---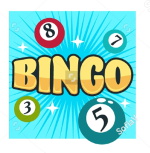 Sesiwn BINGO. bob NÔS LUN am 8 o'r gloch.
Lleoliad: Clwb Y Traeth gyda digonedd o le parcio.
Bydd diogelwch chwaraewyr yn flaenoriaeth, gyda mesurau Llywodraeth Cymru ar gadw pellter yn cael eu dilyn.
Bydd yna groeso yn aros chwaraewyr Bingo hen a newydd.

It's EYES DOWN every MONDAY evening at 8pm.
Venue: Traeth Clubhouse with plenty of parking spaces
Safety of players will be a priority with Welsh Government guidelines on social distancing being strictly observed.
A warm welcome awaits players old and new.
---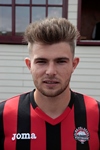 Bydd y rhaglen AM DRO yn dychwelyd I'ch bocs am 8 o'r gloch nos Sul ar S4C. Cystadleuaeth am wobr o £1,000.
Beth wnelo hyn a CPD Porthmadog?
Wel un o'r cystadleuwyr nos Sul fydd yr asgellwr hynod gystadleuol Jamie McDaid.
Cofiwch wylio y 4 yn mynd am dro.
Amdani Jamie a phob lwc.

Our highly competitive winger Jamie McDaid will be appearing on the S4C Sunday evening show 'Am Dro' at 8pm.
He will be one of 4 taking a walk and competing for an eventual prize of £1,000.
Even if you are not fluent in Welsh you can easily understand what is going on.
Best of luck Jamie!! C'mon Port!!
---

Diwrnod o falchder mawr I deulu Neco Williams wrth iddo rhwydo'r gôl yn yr amser ychwanegol i sicrhau buddgoliaeth Cymru dros Bwlgaria yn Stadiwm Dinas Caerdydd heddiw.
Un o Borthmadog ydy Lee, tad Neco, ac roedd ei daid Dic yn gyn berchennog Yr Union yn Nhremadog. Bellach mae Dic yn byw yn Pensyflog, Porthmadog, Eiliad i gofio am byth i Neco a'i deulu balch.

A really proud day for the family of Neco Williams scoring an added time winner to secure the 1-0 victory for Wales over Bulgaria at the Cardiff City Stadium today.
His father Lee hails from Porthmadog and Grandad Dic was the former proprietor of the Union Inn in Tremadog. Dic now lives in Pensyflog, Porthmadog. A wonderful moment for rising star Neco and for his proud family.
---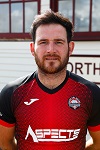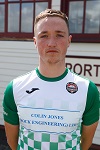 Mae'r chwaraewyr canol cae, Iwan Lewis a Jay Gibbs, sydd yn gadael Y Traeth, wedi enwi eu clybiau newydd. Mae Iwan yn ymuno gyda Cegidfa o'r Cymru North tra fod Jay yn ail ymuno â'i glwb cartref Hotspyrs Caergybi, clwb sydd newydd adfer ei lle yn y Cymru North.
Pob dymuniad da at y dyfodol i'r ddau chwaraewr talentog a diolch am eich cyfraniadau i'r clwb.

Midfielders Iwan Lewis and Jay Gibbs, who are both leaving the club, have named their destinations. Iwan has signed for Cymru North club Guilsfield while Jay is returning to his home town club Holyhead Hotspurs who have regained their place in the Cymru North.
We wish the talented midfielders all the best for the future and thank them for their contributions to the club.
---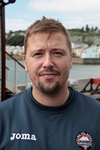 Codwyd calon pawb yn y clwb gyda'r newyddion gwych am lwyddiant y rheolwr Craig Papirnyk yn cwblhau Trwydded Hyfforddi B UEFA.
Disgrifiodd Craig y newyddion fel "... yr unig uchafbwynt hyd yma yn 2020!". Dim syndod felly iddo ddweud ei fod yn 'chuffed' i dderbyn y newyddion. Estynnodd Craig ei ddiolch i'r hyfforddwyr Marc Roberts a Gaz Owen yn ogystal a FAW Coach Education am yr holl gefnogaeth.
Wrth edrych ymlaen mae'n awyddus i ddatblygu ymhellach yn ystod y flwyddyn sydd i ddod.
Ar ddiwrnod pan oedd peth o'r newyddion yn siom gyda Tomos Emlyn yn ymadael, da oedd derbyn newyddion da.

All at the club received a huge lift with the excellent news that manager Craig Papirnyk has successfully completed his UEFA B Licence.
Craig described it as "... the only highlight of 2020 so far." No surprise that he described himself as "Chuffed" to receive the news. He also extended his thanks to coaches Mark Roberts and Gaz Owen as well as FAW Coach Education for their support.
Looking ahead to the next year he intends to make further progress as a coach.
On a day when there has been some disappointing news with the departure of Tomos Emlyn it is good to have good news to cheer us up.
---