Ar 'HENO'daeth yr enwau allan o'r potyn ar gyfer Rownd 4 Cwpan JD Cymru. Bydd Port neu Penybont yn cael gêm gartref yn erbyn Met Caerdydd.

On S4C's 'Heno', the names came out of the pot tonight for the 4th Round of the JD Welsh Cup. Port or Penybont will be at home to Cardiff Met
---

Yn dilyn gohirio'r gêm gwpan yn Penybont yn ystod yr amser ychwanegol, bydd rhaid ail chwarae y Sadwrn nesa' yn Penybont.
Bydd hyn hefyd yn golygu gohirio'r gêm gyda Bwcle a'i chwarae ar ddyddiad i'w drefnu. Golyga hyn na fydd gêm ar Y Traeth am gyfnod o 7 wythnos tan y gêm gyda'r Fflint ar y 4ydd Ionawr.
Bydd yr adrefnu yma yn drafferth i Penybont hefyd gan eu bod i chwarae yn Y Bala y Sadwrn nesa' â'r posibilrwydd bellach o orfod chwarae yng nghanol wythnos.

The abandonment of last Saturday's Welsh Cup tie means that the game will now have to be replayed next Saturday (14/12/19) at Penybont.
This also means that the home league fixture with Buckley Town will now have to be played at a later date. There will have been no games at the Traeth for a 7-week period with the next home game being with Flint on the 4th January.
The change also means disruption for Penybont who were due at Bala next Saturday and that game will need to be re-arranged quite possibly in in midweek.
---

Bydd y gêm rhwng Bangor a Porthmadog yn cael ei chwarae ar nos Wener, Rhagfyr 27. Bydd y gic gynta' am 7.45pm.

The holiday fixture between Bangor City and Porthmadog will now be played on Friday evening, December 27th. Kick off will be at 7,45pm.
---

Enillydd y "Draw Wythnosol" am wythnos 49 yw Rhif 80 REBECCA OWEN yn ennill gwobr o £75!!!
Llongyfarchiadau!!
Cefnogwch y Clwb - Ymunwch a'r "DRAW WYTHNOSOL" Siawns i ennill £75 am £1 yr wythnos.
Am fwy o wybodaeth cysylltwch a Enid Owen 07901876120 neu Dylan Rees 07900512345 / rees48wesla@gmail.com

The "Weekly Draw" winner for week 49 is No. 80 REBECCA OWEN winning the £75 prize!!!
Congratulations!!
Support the Club - Join the " WEEKLY DRAW" £1 weekly for your chance to win £75!!
For more information contact Enid Owen 07901876120 or Dylan Rees 07900512345 / rees48wesla@gmail.com
---

Dyma ychydig o wybodaeth a drosglwyddwyd i ni, yn gymorth i rai yn teithio i BENYBONT ddydd Sadwrn.
Chwaraeir y gêm yn Stadiwm SGM Glass (KYMCO STADIUM), Parc Bryntirion, Ffordd Llangewydd, PENYBONT CF31 4JU
(BYDD y CÔD POST CF31 4RH YN WELL AR GYFER SAT NAV GAN EI FOD YN RHOI'R STRYD SYDD NESA' AT Y CAE. MAE FFORDD LLANGEWYDD YN UN BRAIDD YN HIR.

Here is some information supplied to us which might be helpful to those intending to travel to BRIDGEND for the JD Welsh Cup-tie on Saturday
The game will be played at the SGM Glass Stadium (KYMCO Stadium), Bryntirion Park, Llangewydd Road, Bridgend CF31 4JU.
(THE POSTCODE CF31 4RH IS BETTER FOR SAT NAV BECAUSE IT IS THE STREET NEXT TO THE GROUND WHEREAS LLANGEWYDD ROAD IS QUITE A LONG ROAD).
---

Dydd Sadwrn byddwn yn teithio i Benybont ar gyfer y gêm yn 3edd Rownd Cwpan JD Cymru. Mae'r clwb o'r de yn eu blwyddyn gynta' yn y Cymru Premier ar ôl cael eu coroni yn bencampwyr Cynghrair Cymru ar ddiwedd y tymor diwetha'.
Dim ond ymestyn yn ôl i 2013 mae hanes y clwb yn eu ffurff bresennol. Ymunodd clwb Bridgend Town efo Bryntirion Athletic i greu CPD Penybont. Mae'r clwb yn chwarae eu gemau cartref ar faes 3G Stadiwm SGM Glass, sef yr hen Barc Bryntirion.
Mae'r clwb newydd wedi symud yn sydyn i gyrraedd y brif gynghrair ddomestig. Nid hawdd ydy addasu i gynghrair uwch ac yn y 9fed safle yn y gynghrair 12 clwb mae Penybont. Daeth eu hunig fuddugoliaethau mewn dwy gêm yn erbyn Airbus. Ond os fuoch yn edrych ar eu gemau byw ar 'Sgorio' S4C ar nos Wener byddwch yn sylweddoli eu bod yn dîm cystadleuol iawn. Cafwyd prawf pellach o hyn y penwythnos diwetha' pan gawsant gêm gyfartal ddi-sgôr yn erbyn y clwb ar y brig, Cei Connah. Ychwanegwch at hyn eu prefformiad yn dal tNS i sgôr o 2-3 a gwelwch maint y sialens.
I gefnogwyr Port, yr enw mwya' cyfarwydd o blith carfan Penybont ydy'r rheolwr Rhys Griffiths, y sgoriwr mwya' rheolaidd a welodd Uwch Gynghrair Cymru. Rhwydodd 248 o goliau mewn 332 o gemau. Daeth sawl un o rhain yn erbyn Port pan oedd Rhys yn cynrychioli Llanelli a Port Talbot. Y newyddion drwg i Port ydy ei fod yn 39 oed wedi cychwyn chwarae unwaith eto!!
Taith hir a gêm anodd i Port ond mae'r ysbryd a'r penderfyniad a ddangoswyd ar y teithiau i Fae Colwyn a Chonwy yn addo y byddant yn barod i ymdrechu'n galed igreu sioc. C'mon Port!!

On Saturday it will be JD Welsh Cup day as we venture into pastures new with an away trip to Penybont. The club are in their first season in the Cymru Premier having been crowned champions of the Welsh Football League Division One at the end of last season.
The club's history, in its present form, only dates back to 2013 when Bridgend Town and Bryntirion Athletic merged to form Penybont. The club plays its home fixtures at the SGM Glass Stadium which was formerly Bryntirion Park. The pitch has a 3G surface.
The new club has therefore enjoyed a speedy rise to the top domestic league. Life at the top level is never easy and Penybomt are in 9th place in the 12-club league, having recorded two wins both against Airbus. But if you have taken a look at the club in action when they have appeared live on S4C's Friday night 'Sgorio' football show, you will know that they are a very competitive team. Their latest result, a goalless draw with league leaders Connah's Quay, is proof of this. Add to that their performance against TNS, holding them to a 2-3 scoreline and the size of the challenge becomes apparent.
To Port supporters, the most familiar Penybont name is their manager Rhys Griffiths, one of the most prolific goalscorers in the history of the domestic game who amassed an amazing 248 goals in 342 senior appearances. A fair share of these goals came against Port in his playing days with Llanelli and Port Talbot!! The bad news for Port is that he has at the age of 39 years he has made a return to playing.
It will be a long journey and a tough challenge for Port but the spirit and determination shown on away trips to Colwyn Bay and Conwy gives the hope that they can spring a surprise. C'mon Port!!
---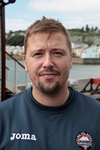 Cyhoeddodd Bwrdd y Clwb ei fod wedi ail-benodi Craig Papyrnik fel rheolwr yn dilyn ymadawiad Sion Eifion Jones.
Yn ol llefarydd " Y prif nod bellach yw sicrhau ein safle yn y Bencampwriaeth ac ein penderfyniad oedd mai Craig yw'r person i wneud hynny. Mae yn adnabod y chwaraewyr yn dda ac mae ei galon 100% yng nghlwb Porthmadog. Bellach mae wrthi yn gweithio ar geisio sicrhau trwydded "B" UEFA ac wedyn, os yn llwyddiannus, mynd am y drwydded "A" fyddai yn ei alluogi i reoli clwb yn Uwch Gynghrair Cymru – a dyna yw ein nod a dyheuad fel clwb"

The Board of Porthmadog Football Club has announced that it has re-appointed Craig Papyrnik as first team manager to replace Sion Eifion Jones who has left the club.
According to a spokesperson "Our main aim now, is to achieve a decent finish in the Championship North and start building towards next season. Craig is the person that can make this happen as he knows all the players well and has always had a 100% commitment to Port FC. He is currently working towards achieving his UEFA "B" Licence and, if successful, will be working towards the "A" Licence that will allow him to be First Team Manager in the WPL – and that is our aim and aspiration as a Club"
---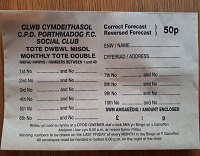 Y rhifau lwcus yn y TOTE mis Tachwedd oedd 2 + 21. Nid oedd enillydd (hyn i'w gadarnhau) Bydd rhaid gwneud unrhyw gais erbyn 8 y.h. nos Wener nesa'.
Bydd y wobr o £540 yn cael ei ychwaegu at gyfanswm mis Rhagfyr.
Bydd TOTE mis Rhagfyr yn cael eu dynnu nos Wener 3ydd Ionawr 2020.
Amlenni Tote ar gael o Siop Pikes, Y Ganolfan, Clwb Pêl-droed Porthmadog neu Dylan 07900512345.

The winning numbers in the NOVEMBER TOTE were 2 + 21. There were NO winners, This to be confirmed. Any claims must be made by 8pm next Friday.
The £540 prize will be added to the December total.
The December TOTE will be drawn on Friday 3rd January 2020.
Tote envelopes available from Pikes Newsagents, Y Ganolfan, Porthmadog F C Clubhouse or Dylan 07900512345
---

Enillydd y "Draw Wythnosol" am wythnos 48 yw Rhif 26 DELLA LIGHTFOOT yn ennill gwobr o £75!!!
Llongyfarchiadau!!
Cefnogwch y Clwb - Ymunwch a'r "DRAW WYTHNOSOL" Siawns i ennill £75 am £1 yr wythnos.
Am fwy o wybodaeth cysylltwch a Enid Owen 07901876120 neu Dylan Rees 07900512345 / rees48wesla@gmail.com

The "Weekly Draw" winner for week 48 is No. 26 DELLA LIGHTFOOT winning the £75 prize!!!
Congratulations!!
Support the Club - Join the " WEEKLY DRAW" £1 weekly for your chance to win £75!!
For more information contact Enid Owen 07901876120 or Dylan Rees 07900512345 / rees48wesla@gmail.com
---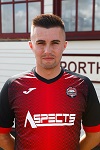 Port yn cadw'r pwysedd ar frig tabl yr Ail Dimau mewn gêm a digonedd o goliau ar Y Traeth neithiwr. Port yn curo o 7-4. Aeth yr ymwelwyr ar y blaen a nhw oedd 2-1 ar y blaen ar yr hanner.
Gwnaeth hatric John Littlemore a gôl gan Telor Williams rhoi Port fyny o 5-4 wedi 65 munud. Cafwyd goliau hwyr wedyn gan Rhys Alun a Sion Parry i wneud y gêm yn ddiogel i Port.

Port kept up their Reserve League challenge with a high-scoring 7-4 win over Colwyn Bay at the Traeth last night.
The visitors were ahead at the interval but a John Littlemore hatrick and one from Telor Williams made 5-4 to Port on 65 minutes. Late goals from Rhys Alun and Sion Parry made the game safe for Port.

Line-up: Kai Williams, Tomos Hughes, Matthew Roberts, Ethan Jones, Sol Kempster(c), Adam Griffiths, Gethin Tomos, Telor Williams, John Littlemore, Rhys Alun, Sion Parry. Subs: Berian Hughes, Rhodri Jones, Marcus Rowands, Tyler Rolfe.
---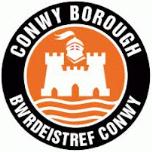 Ar y lôn eto pnawn Sadwrn, pan fyddwn unwaith eto yn teithio i arfordir y gogledd, y tro yma i Morfa Conwy. Yn dilyn perfformiad y penwythnos diwetha' bydd y chwaraewyr a'r cefnogwyr mewn ysbryd da.
Wrth edrych nôl ar y gêm yn Bae Colwyn, dywedodd Craig Hogg, rheolwr clwb Y Bae, fod ganddo gonsyrn cyn y gêm y byddai yna ymateb yn dilyn newid rheolwr ar Y Traeth, a dywedodd fod hyn wedi'i weld ar bob rhan o'r cae.
Mewn sefyllfa fel un Port, bydd angen mwy na chodi gêm unwaith, rwan bydd angen adeiladu ar y fuddugoliaeth hon. Ond gall y garfan a'r cefnogwyr gymryd agwedd dipyn mwy positif o'r pertfformiad diweddara'.
Bydd Conwy yn y wrthwynebwyr anodd, yn glwb yn y 6 ucha' ac yn cael tymor da iawn. Hefyd, yn y gêm gyfatebol ar Y Traeth, Conwy aeth â'r pwyntiau gyda buddugoliaeth o 2-0. Y Sadwrn diwetha' colli oedd eu hanes, adra' i Bwcle, hyn yn dilyn buddugoliaeth dda dros Y Rhyl
Roedd ein cefnogwyr yn eu hwyliau ar gae Ffordd Llanelian ac edrychwn ymlaen i'ch gweld a'ch clywed eto ar Y Morfa. C'mon Port!!

On Saturday Port will be on the road again with another journey to the north coast, this time, to take on Conwy Borough. After last weekend players and supporters will have more of a spring in their step.
Colwyn Bay manager Craig Hogg generously told the 'North Wales Pioneer,'
"I had genuine concerns going into the game, because with a change of manager at Porthmadog, there's always a certain degree of reaction. We witnessed that reaction in full swing..."
From Port's point of view it needs to be more than a one off reaction. Coming from where we are in the table it must be a platform to build on. But it will give the squad and supporters alike, a good feeling as they travel again to the north coast.
Conwy, however, are currently a top six club, having a good season and will provide tough opposition. In the corresponding game at the Traeth they ran out winners by 2-0.Last weekend Conwy suffered a home defeat to Buckley Town but in their previous fixture they notched up a good win over Rhyl.
The travelling support were in great voice at Colwyn Bay and we look forward to seeing and hearing you all again at Y Morfa. C'mon Port!!!
---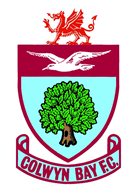 Dylai fod yn dipyn o gêm ar Y Traeth nos Wener pan fydd Ail-dîmau Port a Bae Colwyn yn chwarae eu gilydd. Y ddau glwb yma sy'n 2ail a 3ydd yn y tabl tu ôl i glwb Bangor. Mae Bangor yn ddiguro hyd yma ond mae'r 3 chlwb ar 18 pwynt.
Bydd y ddau glwb yn edrych i gadw'r pwysedd ar Fangor a gallwn ddisgwyl gêm gystadleuol iawn.
Cic gynta' 7.30pm.

We have a cracker of a Reserve fixture at the Traeth on Friday evening when. Colwyn Bay Res will be the visitors. Port and Colwyn Bay lie in 2nd and 3rd places. in the table, respectively behind unbeaten Bangor City Res. But all 3 clubs are on 18 points
Port and Colwyn Bay will both be looking to keep the pressure on Bangor so we should be in for a really competitive fixture.
Kick off will be at 7.30pm.
---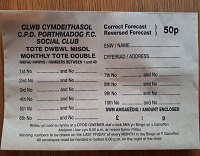 Bydd y TOTE misol yn cael ei dynnu nos Wener yma yn noson Bingo y clwb yn Y Ganolfan (8yh) Bydd y wobr oddeutu £500.
Rhowch gynnig arni!! Amlenni TOTE ar gael o SIOP PIKE'S neu Y Ganolfan.

The monthly TOTE will be drawn on Friday evening in Bingo Night at Y Ganolfan. Porthmadog (8pm). The prize will be in the rgion of £500.
Give it a Go!! Tote envelopes available at PIKE's Newsagents or Y Ganolfan.




---

Llongyfarchiadau i Josh Banks ar gael ei enwi yn Tîm yr Wythnos y Cymru Leagues, hyn yn dilyn ei berfformiad yn y fuddugoliaeth dros Bae Colwyn pnawn Sadwrn.
Cychwynnodd Josh yn safle'r cefnwr chwith cyn symud i ganol yr amddiffyn yn dilyn yr anaf i Dan Roberts. Yn y canol, chwaraeodd rhan llwyddianus yn amddiffyn mantais Port o 2-1.
Mae Josh yn dilyn Jay Gibbs a enwyd yn Tiîm y Mis ynghynt yn y tymor.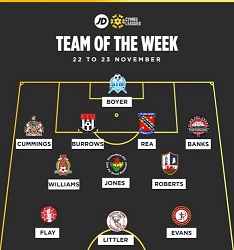 Congratulations to Josh Banks who has been named in the Team of the Week in the Cymru Leagues. This follows his performance in the victory over over Colwyn Bay last Saturday.
Josh started the game in the left back position before switching to central defence following the injury to Dan Roberts. He went on to play a leading part in defending Port's winning 2-1 lead.
Josh follows Jay Gibbs in being named in the Team of the Week earlier in the season
---

Enillydd y "Draw Wythnosol" am wythnos 47 yw Rhif 96 DELYTH OWEN yn ennill gwobr o £75!!!
Llongyfarchiadau!!
Cefnogwch y Clwb - Ymunwch a'r "DRAW WYTHNOSOL" Siawns i ennill £75 am £1 yr wythnos.
Am fwy o wybodaeth cysylltwch a Enid Owen 07901876120 neu Dylan Rees 07900512345 / rees48wesla@gmail.com

The "Weekly Draw" winner for week 47 is No. 96 DELYTH OWEN winning the £75 prize!!!
Congratulations!!
Support the Club - Join the " WEEKLY DRAW" £1 weekly for your chance to win £75!!
For more information contact Enid Owen 07901876120 or Dylan Rees 07900512345 / rees48wesla@gmail.com
---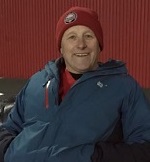 Heno mae Ysgrifennydd y clwb Rob Bennett wedi rhyddhau'r datganiad isod:-
Tonight Club Secretary, Rob Bennett has released the following statement.:

" I would just like to thank everybody at the club for their support whilst I've been in the position of Club Secretary. The highlight being the amount of supporters that turned out for the two work days at the start of this season it was tremendous. But it is with a very heavy heart that I have decided to step down from my position as Club Secretary.
I just hope that I will now be able to watch and enjoy football once again without all the politics / rules that goes with the modern day game.
Thanks again COME ON PORT ."

Rob Bennett
Ex Porthmadog Secretary
---

Buddugoliaeth i'r Ail-dîm heno ar Y Traeth dros Nantlle Fêl heno o 5-3. Ar ôl 49 munud roedd y sgôr yn gyfartal ar 3-3 ond ychwanegodd Port gôl ar ôl 52 munud ac un arall ar 80 munud i sicrhau y fuddugoliaeth a cynnal y sialens ar frig y tabl.
Sgorwyr Port oedd Rhys Alun (2), Sion Parry (2) a Gethin Thomas.

A 6th league win of the season for the Reserves at the Traeth tonight defeating Nantlle Vale by 5-3. After 49 minutes the scores were level on 3-3 but Port went on to score further goals on 52 minutes and 80 minutes to maintain their challenge at the top of the table.
Scorers: Rhys Alun (2), Sion Parry (2), and Gethin Thomas.
---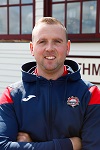 Isod gweler ddatganiad Sion Eifion yn dilyn ei ymadawiad o'r Traeth.
Below is a statement from Sion Eifion following his departure from the club.

"It is with a heavy heart that I have agreed to leave Porthmadog FC with immediate effect. The position we are in at the moment is unacceptable for a club of Port's stature and I take full responsibility.
"I've had 4 great years at the club and met some fantastic people along the way. The club will forever hold a special place in my heart and I really do hope that the club can get back to winning ways sooner rather than later. Finally a huge thank you to the Port faithful for their brilliant support over the past months. From Penrith away in pre-season to Guilsfield away on Wednesday night, you've been top class.
"When I stepped into football management I knew there would be good days but I also knew there would be tough days. Today is a tough day. Time to rest, reflect and take some mucj needed time out before my next challenge."

Fel cyfranwr i'r wefan bu'n pleser mawr cydweithio gyda Sion bob amser. Roedd y wybodaeth a dderbyniwyd wrtho yn cael ei gyflwyno yn broffesiynol ac yn gwneud gwaith y wefan yn hawdd. Pob dymuniad da i'r dyfodol Sion.
As a website contributor it has been a pleasure working with Sion. The professional way he kept us abreast with developments and presented the latest news made the website's work easy. Best of luck for the future Sion.
---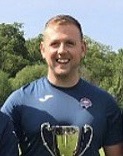 Cyhoeddwyd y prynhawn yma bod y Clwb a'r rheolwr Sion Eifion Jones wedi penderfynu ar y cyd i derfynu y berthynas rhyngddynt. Yn ol llefarydd ar ran y Clwb bu Sion yn gaffaeliad mawr dros y blynyddoedd diwethaf yn sefydlu'r ail dîm, ennill y Gynghrair mewn steil a datblygu llawer o chwaraewyr ifanc lleol.
"Roeddem yn gobeithio am ddyfodol disglair ond yn anffodus y gwirionedd yw ein bod ar waelodion y Gynghrair ac, mae hyn yn cael effaith andwyol a rhoi pwysau ar y rheolwr, bwrdd, gwirfoddolwyr, cefnogwyr a'r chwaraewyr. 'Rydym yn hynod siomedig o golli Sion a dymunwn y goreu iddo ar gyfer y dyfodol"

It was announced this afternoon that manager Sion Eifion Jones has left the Club by mutual consent. A spokesperson said that this was a sad time as Sion has been a valuable asset to the Club, having had an extremely successful spell with the Reserves in previous seasons and developing a number of quality local
"We had high hopes for the future but the reality is that we are in the relegation zone and with it brings pressure on everybody, the manager, board, volunteers, supporters and players. We are sorry to lose Sion and we wish him well for the future"
---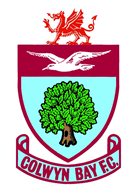 Wrth deithio i Ffordd Llanelian i chwarae'r cyn alltudion bydd Port yn parhau â'r frwydr i godi pwyntiau a mwy na hynny, yn gobeithio newid eu lwc. Mae'r Bae, ar ôl dechrau'r tymor yn ara'deg yn eu tymor cynta' yn ôl yn Pyramid Pêl-droed Cymru, wedi gwthio lawr ar y sbardun a maent wedi ennill eu 7 gêm ddiwetha' yn y gynghrair a'r gwpan. Mae'r rhediad yn cynnwys buddugoliaethau cynghrair dros Y Rhyl a Bangor ac yn y gwpan dros Corwen a hefyd Nantlle Fêl mewn gêm glos iawn.Y gêm gwpan oedd eu gêm ola' gan i'r tywydd rhwystro'u gemau gyda Conwy a Bwcle.
Yn bosib iawn cawn weld dau o gyn chwaraewyr Port, sef Julian Williams a Sion Edwards, yng ngharfan Bae Colwyn, gan i'r ddau chwarae'n rheolaidd i'w clwb newydd.. Mae Julian hefyd wedi sgorio 6 gôl.
Ar ôl rhwydo 4 yn y gêm Gwpan yn erbyn Gresffordd mae Port wedi methu sgorio yn eu dwy gêm ddiwetha', rheini yn erbyn Y Rhyl a Chegidfa. Yn y ddwy gêm hon ildiwyd gôl gynnar a wedyn methwyd agor amddifyn trefnus. Felly, wrth deithio i arfordir y gogledd rhaid cadw pennau fyny a chofio geiriau Paps "... dydy'r canlyniadau ddim yn ddigon da ar hyn o bryd. Rhaid inni ddal efo'n gilydd i newid ein sefyllfa."
C'mon Port!!

Port's search for points and, even more so, a change of luck will continue on Saturday when we travel to Llanelian Road to take on the former exiles. The Bay, after an indifferent start to their first season back in the Welsh football Pyramid have now got into their stride and are on a winning run of 7 straight league and Cup matches. This run includes league wins over Rhyl and Bangor and a Welsh Cup win over Corwen and also Nantlle Vale in what was a very tight contest. That Cup-tie was their last fixture as their games against Conwy Borough and Buckley were postponed.
The Seasiders line-up could well include former Port players, Julian Williams and Sion Edwards, as both have featured regularly so far this season. Julian has also netted 6 goals.
Port, after netting 4 times in the Welsh Cup win over Gresford have failed to find the net in their last two league games against Rhyl and Guilsfield. In both of these games Port conceded an early goal then found breaking down well organised defences quite a problem. So its a case of heads up and taking note of Craig Papirnyk's words; "... results aren't good enough right now. We've got to stick together and turn things around.."
C'mon Port!!
---

Bydd Port yn teithio i Cegidfa nos Fercher ar gyfer gêm wedi ail-drefnu. Yn wreiddiol, gohiriwyd y gêm oherwydd gêm gwpan gyda Llanberis oedd i'w chwarae ar yr un diwrnod. Nid yw'r amseriad newydd yn ddelfrydol chwaith, gan ei bod yn golygu taith hir iawn i'r chwaraewyr o Ynys Môn. Di o ddim yn hawdd chwaith i chwaraewyr fydd yn gwylio gêm Cymru v Hwngari ac yn teithio adre i'r gogledd ar ddydd Mercher.
Bydd Clos Mytton yn lle anodd i chwilio am bwyntiau gyda'r clwb cartre' wedi bod ar rhediad da. Yn eu 5 gêm ddiweddar maent wedi ennill dwy gêm gynghrair a dwy gêm gwpan. Daeth yr unig golled adra i'r Fflint. Bydd Port yn teithio gan wybod eu bod wedi rhoi gêm galed i'r Rhyl ond eto yn gorffen heb bwynt, Y sialens eto fyth, fydd troi perfformiadau yn bwyntiau. C'mon Port!!
SYLWER: NI FYDD y wefan hon yn cael ei diweddaru ddydd MAWRTH a Mercher nesa'. Os fydd angen archwiliad o'r cae, cynghorir cefnogwyr i edrych ar ein cyfri TRYDAR neu FACEBOOK am y newyddion diweddara'

. Port travel to Guilsfield on Wednesday for a re-arranged fixture. The original fixture clashed with the Llanberis cup-tie and was therefore postponed. The present timing is not great either, leaving the Anglesey based players with a very long mid-week journey. Neither is it satisfactory for players who are returning north on Wednesday after attending the Wales v Hungary international.
Clos Mytton will be a difficult place to go in search of important league points. The Guils are in good form. Their last 5 games show two league and two cup wins with the only blot a 3-1 home defeat to Flint. Port will travel knowing that they matched Rhyl on Saturday but ended pointless and the challenge once again will be to turn performances into points. C'mon Port!!
NOTE: This website will NOT be updated on TUESDAY or WEDNESDAY. If a ground inspection becomes necessary then we advise supporters to check the TWITTER or FACEBOOK accounts for up to date information.
---

Bydd yr AIL-DÎM yn croesawu Ail-Dîm Nantlle Fêl i'r Traeth am gêm Gynghrair Nos Wener nesa'.
Bydd y gic gynta' am 7.30pm.Cefnogwch yr hogia'

The RESERVES will take on Nantlle Vale Res in a league fixture on Friday night.
The Kick off will be at 7.30pm. Support the lads!
---

Enillydd y "Draw Wythnosol" am wythnos 46 yw Rhif 183 MARIA ROOKYARD yn ennill gwobr o £75!!!
Llongyfarchiadau!!
Cefnogwch y Clwb - Ymunwch a'r "DRAW WYTHNOSOL" Siawns i ennill £75 am £1 yr wythnos.
Am fwy o wybodaeth cysylltwch a Enid Owen 07901876120 neu Dylan Rees 07900512345 / rees48wesla@gmail.com

The "Weekly Draw" winner for week 46 is No. 183 MARIA ROOKYARD winning the £75 prize!!!
Congratulations!!
Support the Club - Join the " WEEKLY DRAW" £1 weekly for your chance to win £75!!
For more information contact Enid Owen 07901876120 or Dylan Rees 07900512345 / rees48wesla@gmail.com
---

Rhag ofn eich bod wedi eu methu, roedd uchafbwyntiau Port v Gresffordd yn Rownd 2 Cwpan Cymru ar Sgorio yr wythnos hon. Gweler isod:



In case you missed it, Port v Gresffordd highlights in Round 2 of the Welsh Cup were shown on Sgorio this week. Se Above.
---

Noddwr / Match Sponsor:Siop Rheilffordd Ffestiniog ac Eryri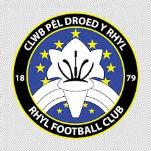 Pnawn Sadwrn, Y Rhyl fydd yn ymweld â'r Traeth. Yn y 4ydd safle yn y tabl mae clwb y Belle Vue ar hyn o bryd ac yn dod i'r Traeth ar gefn buddugoliaeth dda o 4-1 dros Bwcle nos Fawrth ddiwetha'.
Y tymor diwetha' Y Rhyl enillodd y gêm, yma ar Y Traeth o 3-1. Fel Port maent wedi sicrhau lle yn Rownd 3 Cwpan JD Cymru yn dilyn buddugoliaethau dros Llangefni a Queens Park. Yn y 3edd Rownd byddant adra' i enillwyr y gêm rhwng Casgwent a STM Sports.
Ar gyfer y sialens anodd pnawn Sadwrn, bydd Port gymryd hyder o'u buddugoliaeth o 4-1 dros Gresffordd. Hwn oedd eu perfformiad gorau o'r tymor, a bydd angen mwy o rhai tebyg i ddringo'r tabl.
Bydd sylwadau rheolwr Gresffordd, Steve Halliwell, hefyd yn codi'r hyder. Dywedodd wrth y 'Wrexham Leader' am y gêm: "Am y 20-25 munud cynta' roedd Porthmadog yn ein chwalu." gan ychwanegu ".. roeddem yn methu dod allan o hanner ein hunain ar ôl y toriad" a "..doedd y canlyniad ddim yn annheg." Y sialens bellach fydd, cynnal y safon yma. C'mon Port!!

Rhyl FC will be the visitors to the Traeth on Saturday. Currently the Belle Vue club lie in 4th place in the table and will travel to the Traeth on the back of a good 4-1 league win on Tuesday over Buckley Town.
Last season they ran out 3-1 winners at the Traeth. Like Port, our opponents have secured a place in Round 3 of the JD Welsh Cup with wins over Llangefni and FC Queen's Park. In Round 3 they have been drawn at home to the winners of the Chepstow and STM Sports tie.
For this tough encounter, Port will gain confidence from their 4-1 win over Gresford last weekend. That performance was Port's best of the season by some distance. No doubt many more performances like this will be needed to get us up the table.
The generous post-match comments of Gresford manager Steve Halliwell will also be a boost. He told the Wrexham Leader regarding Saturday's game. He commented, "For the first 20 or 25 minutes Porthmadog tore us apart .." and added "..we couldn't get out of our half after the break" and ".. the result wasn't unfair." Now the challenge for Port will be to maintain this kind of quality. C'mon Port!!
---


GOHIRIWYD y GÊM HON / MATCH POSTPONED
Bydd yr Ail-dîm yn chwarae nos Wener (15 Tachwedd) gan ymweld â Ffordd Llanelian, Bae Colwyn ar gyfer gêm gynghrair. Mae clwb y Bae wedi chwarae dwy gêm yn fwy na Port a nhw sydd ar frig y tabl. Y gic gynta' am 7.30pm.

The Reserves return to action on Friday (15 November) when they travel to the north coast to take on Colwyn Bay Res in a league fixture. The Bay, who have played two more games than Port, now head the table. Kick off 7.30pm.
---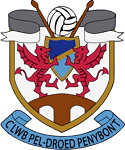 Clwb Cymru Premier Penybont fydd gwrthwynwbywr. Port yn Rownd 3 o Gwpan JD Cymru. Gêm oddi cartref fydd hon i'w chwarae ar Sadwrn 7fed Rhagfyr.

Cymru Premier club Penybont will be Port's 3rd Round opponents in the JD Welsh Cup. The game will be played on Saturday 7th December at Penybont.






---

Enillydd y "Draw Wythnosol" am wythnos 45 yw Rhif 75 RICHARD JONES n ennill gwobr o £75!!!
Llongyfarchiadau!!
Cefnogwch y Clwb - Ymunwch a'r "DRAW WYTHNOSOL" Siawns i ennill £75 am £1 yr wythnos. Am fwy o wybodaeth cysylltwch a Enid Owen 07901876120 neu Dylan Rees 07900512345 / rees48wesla@gmail.com

The "Weekly Draw" winner for week 45 is No. 75 RICHARD JONES winning the £75 prize!!!
Congratulations!!
Support the Club - Join the " WEEKLY DRAW" £1 weekly for your chance to win £75!!
For more information contact Enid Owen 07901876120 or Dylan Rees 07900512345 / rees48wesla@gmail.com
---

Noddwr / Match Sponsor: Grwp o Gefnogwyr / Group of Supporters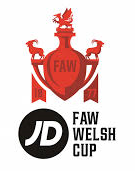 Gêm yn Ail Rownd Cwpan JD Cymru fydd ar Y Traeth pnawn Sadwrn. Ar y diwrnod hwn roedd Port yn disgwyl teithio i Gresffordd ar gyfer gêm gynghrair. Ond, yn ddigon eironig, pan ddaeth yr enwau o'r het ar gyfer yr 2ail Rownd, gêm rhwng Port a Gresffordd oedd y canlyniad ond y tro yma ar Y Traeth.Cyrhaeddodd Gresfordd yr Ail Rownd gyda buddugoliaeth o 5-0 dros Coedpoeth.
I'r ddau glwb bydd y gêm hon yn 'chydig o ddihangfa o'r gemau Cynghrair arferol a chyfle i ganolbwyntio ar gael rhediad yn y Gwpan. Ond, yr un fydd y sialens sy'n wynebu Port a welwyd pnawn Sadwrn diwetha'; troi meddiant yn goliau. Er waetha' dominyddu'r gêm yn erbyn Corwen am gyfnodau hir, siom a gafwyd yn y diwedd. Y newydd calonogol oedd gweld Ifan Emlyn yn gwneud ei ymddnagosiad cynta'o'r tymor yn yr ail hanner.
Dros y tymhorau diweddar bu'r gemau cynghrair rhwng y ddau glwb yn rhai cystadleuol. Ar ein ymweliad llynedd â Clapper's Lane, roedd angen cic o'r smotyn hwyr iawn gan Shaun Cavanagh i roi'r fuddugoliaeth i Port. Ond, roedd y gêm ar Y Traeth rhwng y ddau yn eithriad, wrth i Port guro o 6-0 a hatric wych gan Julian Williams.
Y tymor hwn cychwyn siomedig cafodd y ddau glwb, gyda Gresffordd bellach â mantais o 2 bwynt. Felly, bydd y gêm hon yng Nghwpan Cymru yn un rhwng dau glwb sy'n edrych i ennill lle yn Rownd 3 ond yn bennaf yn ceisio canfod yr ysbrydoliaeth i ddringo'r tabl C'mon Port!

On Saturday Port have a 2nd Round JD Welsh Cup tie on a date they were due to visit Gresford for a league fixture. Ironically enough the 2nd Round draw threw up a game between Port and Gresford but this time at the Traeth! Gresford reached the 2nd Round with a 5-0 win over Coedpoeth.
The game will provide some relief from Cymru North matches, allowing both clubs to concentrate on gaining a place the 3rd Round. The question for Port will remain however, "How do we turn possession into match-winning goals?" Last Saturday, despite dominant possession we were beaten by two counter attacks. The positive news was Ifan Emlyn's return from injury with 45 second half minutes.
Games between Port and Gresford have been very tight affairs over recent seasons Last season's clash at Gresford was settled by Shaun Cavanagh's late, late penalty. But, on their the last visit to the Traeth, it proved to be something of an exception, with Port romping home to a 6-0 win and a Julian Williams hat-trick.
This season, with both clubs making disappointing starts to the season, the tie will be between two clubs looking to advance in the Cup but more concerned with getting a change of fortune and start climbing the table. C'mon Port!
---

Adrefnwyd y gêm yn erbyn Cegidfa ar gyfer NOS FERCHER, TACHWEDD 20. Kick gynta' 7.45pm.

The postponed game at Guilsfield has now been rearranged for WEDNESDAY, 20th NOVEMBER. Kick off 7.45pm.
---