Mae gan yr Ail-dîm gêm gyfeillgar oddi cartref yn erbyn Dolgellau nos yfory (Mercher). Sylw'r rheolwr Dan Ashby oedd, "Cyfle da i gywiro ambell beth."

The Reserves have an away fixture at Dolgellau tomorrow night (Wednesday). Manager Dan Ashby commented "Great opportunity to put some things right."
---

Bydd Port yn teithio i Gaergybi nos Fawrth am gêm ganol wythnos gyda'r gic gyntaf am 7.30pm. Fel Port, mae Caergybi wedi sicrhau buddugoliaeth dros Caersws. Daeth y fuddugoliaeth hon o 1-0 yng ngêm gyntaf y tymor a dilynwyd hyn drwy golli o unig gôl y gêm yn Y Fflint a'r Sadwrn diwethaf roedd angen gôl hwyr iawn i sicrhau gêm gyfartal, tair gôl yr un, yn erbyn Gresffordd. Rheolwr yr Hotspyrs ydy cyn amddiffynnwr Port, Campbell Harrison, a bydd ymweliad â'r Stadiwm Newydd yn sialens anodd fel bob amser. Y tymor diwethaf, yn y ddwy gêm rhwng y ddau, y tîm cartref sicrhaodd y tri phwynt ond bydd Port yn edrych y tro yma i adeiladu ar y buddugoliaethau dros Caersws a'r Wyddgrug.

Port travel to Holyhead for a midweek fixture on Tuesday night, with the kick off at 7.30pm. The Anglesey club, like Port, have recorded a win over Caersws this season. Holyhead's 1-0 win was achieved in the first game of the season and was followed by a single goal defeat at Flint while last Saturday a late, late equaliser gave them a share of the points in a 3-3 draw at home to Gresford. The Hotspurs are managed by former Port defender Campbell Harrison and a visit to the New Stadium always presents a tough challenge. Last season both clubs recorded a home win and Port will look to improve on this record as they attempt to build on consecutive victories over Caersws and Mold Alex.
---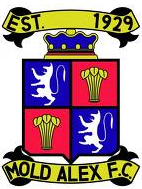 Mae Craig yn cymryd golwg yn ôl dros gêm ddoe ar Y Traeth yn erbyn y Wyddgrug ac ymlaen at yr ymweliad â Chaergybi nos Fawrth nesaf (1 Medi).

Craig takes a look back at yesterday's game at the Traeth against Mold Alex and forward to next Tuesday's game at Holyhead.

As expected yesterday's tie was always going to be a difficult affair and as I said earlier in the week Sean Rogers has built a very strong , organised Mold team which was clear to see throughout the 90mins , so I couldn't be happier taking all 3pts in a tense ending to the game !
We again started slowly and I thought in the opening 20 Mold's direct play and forward running from midfield caused us problems, their goal coming from a direct ball , flick down and runner scoring neatly was a disappointing start and poor goal to concede !! As the game settled so did we and we got things going , Julian Williams had an excellent home debut and always looked a threat when on the ball , and he was the one to drive home with a good finish for the equaliser. The Middle 3 of Iwan , Gruff and Squiz (Eilir) began to take control and play some good stuff getting the ball from right to left quickly and with having Leon, Cai and Julian as a front 3 we had plenty of pace to cause Mold problems , Harvey, Gwydion, Iddon , Iolo and Banksy looked organised and were hardly troubled towards the end of the half. I was pleased for Cai to get on the score sheet again to make it 2-1 albeit with a bit of luck but he made the run across the defender and I'm happy he was rewarded for all the hard work and that Lady Luck was on his side for a change!
We could've gone in 3 maybe 4 up with Squiz having a great chance from 10 yards out but struck straight at the keeper who saved well and Julian was put through by Squiz and curled the ball round the Mold keeper only for him to save superbly and it remained 2-1 but I was pleased at the end of the half coming in leading after a disappointing start.
Second half and from the offset Leon started brightly for us, he looked threatening when on the ball and really driving at the Mold defence was causing them trouble. He was rewarded when a fine individual run down the left and cutting back on his right , firing low and hard past a helpless Mold keeper putting us 3-1 up. We celebrated but an anxious minute followed as the linesman appeared to have raised the question that our forward player (couldn't tell you who) was obscuring the keeper's vision while in an offside position , my opinion was that the shot was not from a central area (where the striker was) and the keeper could see the ball the whole time, thankfully for us the goal stood.
3-1 up but credit to Mold with their inspired substitutions really started to get at us , and had chances to really get back in the game, the defence stood strong until a late run and good finish from Mold made it 3-2. The goal set up a thrilling end for the spectator with Mold applying most pressure but In the end we held out thanks to some fine defending and excellent play from Harvey between the sticks, but that's his job and he knows what's expected of him as a senior player and captain. We know he's one of and in my opinion the best keeper in the league. We could've gone 4-2 up when Squiz crossed for Josh to head home but the linesman said he'd seen a push , I felt hard done by and so did Josh but this was a performance where the lads had to roll up their sleeves and dig in together to see out the game , for me it was very pleasing to see the fight and desire that perhaps last season under similar circumstances we would've caved in. The majority of the squad now has improved through experiences we have gone through and that is what we want to see from our young squad 'boys turning into a men' as our captain said at the end to the lads! A fair comment when looking at our average age being 22 the lads are growing with every game.

We travel to Holyhead next on Tuesday fully prepared for another battle but with lots of confidence after our last two performances, Rob Evans will join the squad but Ceri James will be away with work.
Thanks to Sean and everyone at Mold, we look forward to another tough encounter come December!
Thanks to all the fans at the Traeth and Volunteers for all their hard work and support once again.

Come On Port!
Paps
---

Y rhifau lwcus yn y Tote mis Awst oedd 31 + 32. Roedd un enillydd, hyn i'w gadarnhau, sef D.T. Owen, Cricieth yn ennill y wobr £300. Bydd rhaid gwneud unrhyw gais erbyn 8yh nos Wener 4ydd Medi. Bydd y rhifau ar gyfer Tote mis Medi yn cael eu tynnu nos Wener 25ain Medi yn sesiwn Bingo wythnosol Clwb Cymdeithasol Clwb Pêl-Droed Porthmadog yn Y Ganolfan.

The winning numbers in the Porthmadog Football Social Club Monthly Tote for August were 31 + 32. Subject to confirmation there was one winner, D.T.Owen, Criccieth, winning the £300 prize. Any claims must be made by 8pm on Friday 4th September. The September Tote will be drawn on Friday 25th September at the weekly Porthmadog F C Social Club Bingo held at Y Ganolfan.
---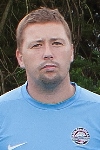 Isod gwelir sylwadau Craig Papirnyk wrth edrych ymlaen at ymweliad glwb Y Wyddgrug â'r Traeth ac yn ôl at y gêm yn erbyn Caersws.

Manager Craig Papirnyk looks ahead to the visit of Mold Alex to the Traeth and back to the win over Caersws.

"This weekend we welcome Sean Rogers and his Mold FC side to Y Traeth, Sean has built a very formidable Mold team who last year grew stronger and stronger as the season went on , they have started very strongly this campaign with an opening day defeat in Prestatyn narrowly missing out on points and Mold will be full of confidence after an impressive 2-0 win at Conwy last weekend . We will however be looking to get back to winning ways at the Traeth, after the disappointment of losing the league opener at Home. We will endeavour to look for a more promising result today . As always no game is easy in this league and Mold will come with confidence after beating us last season 3-1 at the Traeth. I am sure it will be a great game for everyone spectating.
"We will be without Ceri James and Rob Evans who are both away at Weddings, losing influential players did effect us more often than not last season, but luckily this year with having a bigger squad we are in a much better position covering absentees, we also have the reserves to look to and this week I have asked Sion Parry to be part of the 1st team squad, he scored two impressive goals last week , he is no stranger in front of goal , scoring over 50 for Llanystumdwy last season ! It's great for me to give the young lads an opportunity and there will be a lot more opportunities for the young reserves squad as the season progresses.
"Looking back over last week's performance in Caersws I couldn't have been happier, a change in personnel with debutants Steve Jones, Iolo Hughes & Julian Williams coming into the squad for the 1st time could've been seen as a gamble, even more so as this was the 1st time this particular 11 had played together and Caersws is never an easy place to go , the performance itself wasn't our normal exciting style of play that we have so often seen but we did show that we have another side to our game. The pitch was bobbly and we knew our normal free flowing passing play was never going to be seen too often although at times we did muster up some lovely passages of play which was pleasing to see, this goes to show the versatility of the squad we have put together this season. Not many teams will come from Caersws with a clean sheet and this was really rewarding for me and credit must be given to the lads for the disciplined performance, I hope we can now build on the result and continue that winning mentality.
" It was great to see the travelling contingent of Porthmadog FC fans down in Sws for our 1st away game ,all of last season they got behind the lads and it is as always very much appreciated. I thank you all and I'm so glad we sent everyone home happy with the 3pts !!"

COME ON PORT!!
PAPS
---

Cafwyd gêm gyfartal heno ar Y Traeth rhwng ail-dimau Port a Llanberis.Am yr ail gêm yn olynol cafwyd gôl gynnar gan Rob Owen ar ôl dim ond 5 munud. Y tro yma ni adeiladawyd ar y fantais hon, a 5 munud cyn yr hanner sgoriodd Peter Mansoor i Llanbêr i ddod a'r sgôr yn gyfartal . Unwaith eto ar ddechrau'r ail hanner cafwyd gôl gynnar gan Rob Owen i roi Port yn ôl ar y blaen ac ychwanegwyd y drydedd pan drowyd ergyd Gwydion I fan gan amddiffynnwr i'w gôl ei hun. Ond unwaith eto brwydrodd Llanberis yn ôl gyda gôl Ian Williams wedi 68 munud yn gwneud y sgôr yn 3-2 a gyda ond 3 munud yn weddill rhwydodd yr un chwaraewr i wneud y sgôr yn gyfartal.

Tonight's reserve match at the Traeth ended in a 3-3 draw. For the second consecutive game Rob Owen gave Port an early lead netting after only 5 minutes but unlike the last time out Port failed to add to the early goal and it was Llanberis who fought back to equalise 5 minutes before the interval through Peter Mansoor. But at the start of the second half Rob Owen was again quick off the mark and within four minutes had restored the Port lead. Dan Ashby's half time talk must have had an immediate effect as Port extended the lead after 53 minutes. This time it was an own goal when a shot from Gwydion Ifan was diverted into the net for 3-1. But again the visitors fought back with Ian Williams making it 3-2 after 68 minutes and with 3 minutes remaining the same player levelled the scores.
---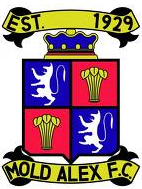 Mae Port, fel Y Wyddgrug, wedi ennill un a cholli un o'u dwy gêm gyntaf. Colli o 2-1 yn erbyn Prestatyn oedd yr hanes yn y gêm gyntaf ond i ddilyn buddugoliaeth o 2-0 y Sadwrn diwethaf dros Conwy. Bydd cefnogwyr yn cofio i'r Wyddgrug fynd ar y blaen o 2-0 yn yr hanner cyntaf gan ychwanegu gôl arall yn yr ail hanner, cyn i Josh Davies rhwydo gôl gysur hwyr i wneud y sgôr terfynol yn 3-1. Bydd Port yn edrych i wella ar y perfformiad hwn pnawn Sadwrn.
Er fod y rheolwr Sean Rogers wedi colli Lewis Buckley ac Aaron Stafford, dau o chwaraewyr allweddol ers llynedd, mae wedi ychwanegu at ei garfan dros yr haf. Bydd yn edrych am goliau wrth Jimmy Henders ac mae wedi llwyddo i gadw'r amddiffynnwr Darren Torpey a'r chwaraewr canol cae John McAuliffe.
Bydd Craig Papirnyk yn edrych i adeiladu ar y llwyddiant yn erbyn Caersws pnawn Sadwrn ac i rhoi cyfle pellach i'r chwaraewyr newydd setlo yn y garfan. Bydd yn gêm gystadleuol a gobeithio am y canlyniad iawn!

Like Port, Mold Alex have won one and lost one of their first two fixtures. They went down by the odd goal to a strong Prestatyn team in the season opener and followed this up with a 2-0 win last Saturday at Conwy. Port will not be in any need of reminding of their last encounter with the Alex at the Traeth, going two down in the first forty five minutes and the later conceding a third in the second half with Port only managing a late consolation in a 3-1 setback. Port will therefore be looking to do far better this time round.
Though he has lost two of his top players of last season, Lewis Buckley and Aaron Stafford, manager Sean Rogers has added to his squad over the summer and will look to new signing Jimmy Henders to provide the goal power this time. He has also retained several key players from last season including central defender Darren Torpey and central midfielder John McAuliffe.
Craig Papirnyk will be looking to build on the successful visit to Caersws on Saturday and give the new signings a further opportunity to settle in. We can expect a keenly fought contest again and let's hope for the right result!
---

Bydd yr Ail-dîm adre' nos Iau (27 Awst), yn ceisio ail adrodd y fuddugoliaeth a gafwyd yn eu gêm gynghrair gyntaf. Llanberis fydd yr ymwelwyr â'r Traeth gyda'r gic gyntaf am 7.30pm.Curodd Llanberis Bae Trearddur yn eu gêm gyntaf hwy. Cefnogwch dîm ifanc Dan Ashby . Amdani Port!

The Reserves, following a highly successful first league fixture, will be at the Traeth again on Thursday (27 August) when they will welcome Llanberis Res, who also recorded a win -over Trearddur Bay. The game will kick off at 7.30pm. Support Dan Ashby's young team. C'mon Port!
---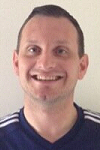 Mae'r Gymdeithas Bêl-droed wedi cadarnhau Statws Academi'r clwb eto eleni sy'n newyddion rhagorol, ac yn cael ei groesawu gan swyddogion y clwb. Llwyddwyd i wneud hyn er waethaf nifer o broblemau trwy waith caled y Cyfarwyddwr Technegol, Guy Handscombe, Gweinyddwr Academi, Angela Roberts a staff yr Academi gan gyflwyno nifer o newidiadau allweddol sydd wedi troi sefyllfa fregus.
Y cyntaf o'r newidiadau oedd apwyntiad Guy ei hun yn Gyfarwyddwr Technegol. Mae is-reolwr y tîm cyntaf yn hyfforddwr Trwydded 'A' ac mae ei wybodaeth eang a'i brofiad yn dod ac agwedd broffesiynol i'r Academi, yn ogystal a safon uchel o hyfforddiant.
Mae'r Academi wedi cadw gwasanaeth yr hyfforddwyr, Martin Jones, Rodney Collins, Adrian Williams, Alun Williams, a Dan Ashby ac wedi ychwanegu dau arall at y staff sef Jamie Davies sy'n hyfforddwr Trwydded 'C' a Gethin Jones sy'n aelod o staff cynllun cymunedol CPD Wrecsam.
Heb Statws Academi ni fyddai'n bosib' i CPD Porthmadog gymryd rhan mewn gemau Academi swyddogol. Y tymor hwn hefyd bydd yna dîm newydd datblygol Dan-10 yn chwarae gemau cyfeillgar yn erbyn academïau eraill. Bydd y grwpiau Dan 12, Dan14, a Dan16 yn chwarae mewn gemau Academi swyddogol.

The club has had Academy status FAW confirmed again for this season and this excellent news has been warmly welcomed by club officials. It has been achieved, despite many problems, thanks to the work carried out by the Technical Director, Guy Handscombe, Academy Administrator, Angela Roberts, and the Academy staff who have introduced a number of significant changes which have turned around a difficult situation.
The first of these changes was the appointment of Guy himself as the Technical Director. The first team assistant manager is of course an 'A' Licence coach with his wealth of knowledge and experience brings professionalism and a high standard of coaching to the Academy structure.
The Academy has also retained the services of coaches Martin Jones, Rodney Collins, Adrian Williams, Alun Williams and Dan Ashby plus recruiting two further coaches; Jamie Davies, a 'C' Licence coach and Gethin Jones who works for Wrexham FC's community project.
It is worth remembering that without Academy Status, CPD Porthmadog would not be allowed to compete in official Academy games. This season also a new U10's development side will play friendly games against other Academy sides. The other three age groups, U12s, U14s and U16s will all play formal Academy fixtures.
---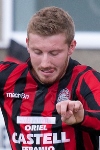 Gyda'r gwaith papur wedi'i gwblhau mae'r clwb yn croesawu dau chwaraewr newydd i'r clwb. Mae Josh Davies wedi penderfynu dychwelyd i'r clwb o Ddinbych a Iolo Hughes wedi ymuno ar fenthyg o glwb Bangor. Meddai Craig:
"Dwi'n hapus iawn fod Josh yn teimlo mae'r peth gorau iddo oedd dychwelyd i Port lle roedd wedi setlo ac yn chwarae'n dda i ni ar ddiwedd y tymor. Yn wahanol i lawer roeddwn a hyder ynddo a cafodd gyfle y tymor diwethaf gan dalu mi yn ôl yn y ffordd yr oeddwn yn disgwyl iddo wneud, drwy sgorio goliau!!
"Mae'n flaenwr ifanc talentog, un o'r gorau yn y gynghrair, bydd Josh hefyd yn dod a chymeriad i'r 'stafell newid ac mae'r hogiau yn edrych ymlaen i'w gael yn ôl. Mae wedi bod yn dioddef o anaf drwy y cyfnod cyn dymor ac heb ymarfer, na chwaith chwarae i Ddinbych felly, bydd sawl wythnos yn mynd heibio cyn iddo adfer ffitrwydd llawn. Ond bydd yn y garfan ar gyfer yfory yng Nghaersws, Croeso'nol Josh!!"
Am Iolo mae Craig yn dweud:
"Bydd yr amddiffynnwr canol addawol iawn yn dod a mwy fyth o safon i'r amddiffyn lle mae angen ei daldra ychwanegol . Bu Iolo yn chwarae i Academi Port yn yr oed Dan14 a Dan16 felly mae'n bosib' fydd sawl un ohonoch yn gwybod amdano a bydd hefyd yn gyfarwydd iawn â'r Traeth! Rhaid imi ddiolch i Nev Powell am adael iddo ddod ac am frysio'r gwaith papur er mwyn i Iolo fedru fod yn rhan o'r garfan yng Nghaersws yfory. Croeso Iolo!!
Wrth edrych ymlaen at bnawn Sadwrn mae Craig yn dweud, "Byddwn yn teithio i Gaersws efo carfan gryf ac rwy'n gobeithio am ymateb wedi canlyniad siomedig iawn yr wythnos ddiwethaf ond fel pob gêm yn y gynghrair hon ni fydd yn dasg hawdd. Bydd Caersws hefyd yn edrych i daro 'nol ar ôl colli yng Nghaergybi ac rwy'n siwr fydd yn gêm dda a gêm 'da ni'n barod amdani!"

With the paper work finally complete the club can announce that Josh Davies has decided to return to Port from Denbigh ahead of the new season and Iolo Hughes has joined on loan from Bangor. Craig Papirnyk says of Josh's return:
"I am absolutely delighted that he feels the best move for him would be to return to Port where he was settled and playing very well for us at the end of last season. I believed in him when not many others did, he was given an opportunity last season and rewarded me the way I thought he would, by scoring goals!!
"He is a very talented young forward and one of the best in the league, Josh will also bring personality to the dressing room, the lads are all looking forward to him returning, Josh has been struggling with a hip flexor injury throughout pre-season and hasn't trained or featured for Denbigh so he is a few weeks away from full match fitness but he will be part of tomorrows squad that travels to Caersws, Welcome back Josh!"
Craig also welcomes Iolo Hughes, joining i on loan from Bangor City saying:
"The highly rated Central Defender will bring even more quality to our defence, we lack height and Iolo will strengthen us in that department. Iolo was also part of the Porthmadog Academy U14s & U16s age group, so he may be known to some already and is no stranger to the Traeth!!
I must thank Nev Powell and Bangor for allowing Iolo to join us and hurrying through the paper work so that he also can be part of the squad that travel to Caersws tomorrow. Welcome Iolo!!
Looking ahead to Saturday he says, "We travel to Caersws with a strong squad, I am hoping for a reaction from last week's bitterly disappointing result but just like any game in this league it will be no easy task and Caersws to will be looking to bounce back from their loss at Holyhead so I am sure it will be a good game but one that we are definitely up for!!"
---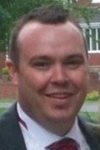 Yn dilyn buddugoliaeth yn eu gêm gyntaf ar ôl ail ffurfio, mae rheolwr yr Ail Dîm, Dan Ashby, yn cymryd y cyfle i bwyso a mesur.

Reserve team manager Dan Ashby reflects after the euphoria of a great victory for his newly formed team.

"Firstly I would like to thank the fans that came to the Traeth last night and supported the boys in our first game in the Welsh Alliance Reserves League, for me as the manager it was fantastic to see so many people at the game, I would also like to give an extra thank you to the Criccieth Pathfinders who were very vocal and created a top class atmosphere.
"The match was very much a game of 2 contrasting halves with Porthmadog dominating the first 45 minutes and going in at half time 3-0 up thanks to a goal from Rob Owen and a brace from Sion Parry.
"The lack of pre season games caught up with us in the second half as well as a bit of complacency which allowed Llangefni back into the game and made the final result perhaps harder work than it needed to be. These are things that will improve as the weeks go on and we get more games under our belts and time on the training pitch, this is not a negative as credit where credit is due it was only our second game together as a squad with some new players signed since the Harlech game against a Llangefni side that have played more games in the build up to last night.
"During the first half the boys demonstrated my claims earlier in the week that we will be very competitive in the season ahead and certainly showed that the future of Porthmadog Football Club is bright with some exceptional talent on show.
"The only low point last night was the injury to Shane Fairclough in the first half which is sadly going to keep him out for quite a while. On behalf of myself, the players and the club we wish him a speedy recovery and hope to see him back in a Porthmadog shirt as soon as possible.
"After a great start to our league campaign we focus on our next home game against Llanberis Reserves next Thursday and will be looking to continue the momentum we are building."

Dan Ashby
---

Cafodd yr Ail Dîm y cychwyn gorau posib i'w tymor yng Nghynghrair Ail Dimau'r Welsh Alliance heno yn erbyn Llangefni. Er waetha'r diffyg gemau ymarfer cyn dymor roedd tîm Daniel Ashby gôl ar y blaen mewn 15 munud diolch i Rob Owen. Erbyn hanner amser roedd Port wedi cynyddu eu mantais gyda dwy gôl gan Sion Parry. Daeth y cyntaf o'r ddwy ar ôl 35 munud wrth iddo fanteisio ar groesiad Jac Jones a rhwydo. Wedyn dwy funud cyn yr hanner peniodd yr ail yn wych o 12 llath o groesiad ardderchog Jack Davis. Roedd y chwaraewyr yn cyfiawnhau hyder ei reolwr y byddai'r tîm yn un cystadleuol. Ond ar ôl 65 munud tynnodd Llangefni gôl yn ôl, diolch i Connor Gordon ac yr un chwaraewr yn ychwanegu gôl arall ar ôl 79 munud. Efallai fod y diffyg gemau bellach yn ffactor! Ond yn y diwedd roedd tair gôl yr hanner cyntaf yn ddigon i sicrhau'r tri phwynt. Da iawn hogia'!! Dim syndod for y cyfri Trydar wedi mynd yn wyllt.

The Reserves got off to a flying start in their first Welsh Alliance Reserve League fixture at the Traeth tonight against Llangefni Reserves. They made light of their lack of pre-season games and within 15 minutes Daniel Ashby's team were a goal ahead thanks to Rob Owen. By half-time Port had increased their lead with a brace from Sion Parry. The first of these came when he converted a Jac Jones cross and two minutes before the interval added his second when he met an excellent Jack Davis cross and the finish was a fine header from 12 yards. His team were justifying their manager's confidence that they would be a competitive in their first season. Llangefni however had other ideas and pulled a goal back on 65 minutes thanks to Connor Gordon. The same player further reduced the lead scoring his second after 79 minutes. Maybe the lack of games pre-season was catching up with them! But in the end Port's three first half goals proved enough to collect the three points. Well done lads!! Not surprising the Twitter account has gone into overdrive!
---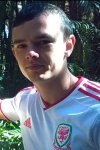 Gyda'r gwaith papur bellach wedi'i gwblhau mae Craig Papirnyk wedi cadarnhau dyfodiad chwaraewr allweddol i'r clwb, un a fi'n awyddus i gwblhau ers rhai wythnosau.
Dywedodd heno, "Rwy'n hapus iawn i gyhoeddi fod Julian Williams o CPD Rhyl wedi arwyddo i Port. Treuliodd Julian y tymor diwethaf gyda Caergybi lle greodd argraff wrth iddo rhwydo 12 gôl gynghrair i'r clwb. Mae'n flaenwr â throed chwith gryf efo agwedd ardderchog, yn gweithio'n galed dros y tîm a bydd yn sicr o ychwanegu goliau i'r tîm.
"Bydd Julian yn mynd yn syth i'r garfan ar gyfer gêm pnawn Sadwrn yng Nghaersws. Mae wedi ymuno yn y ddwy sesiwn ymarfer ddiwethaf ac wedi creu argraff, gyda'r hogiau i gyd yn croesawu ei bresenoldeb â phawb yn edrych ymlaen i gêm y penwythnos. Croeso i Port, Ju!"

With the paperwork now complete Craig Papirnyk has confirmed a key signing, one he has been tracking for some weeks.
He said tonight, "I am pleased to announce that Julian Williams from Rhyl FC has signed for Port, Julian spent last season on loan from Rhyl with Holyhead and impressed with 12 league goals for them. He is a strong left footed forward who has a great attitude and works hard for the team, he will add real fire power to the side.
"Julian will come straight into the squad for Saturday's game at Caersws, he has trained with us the last couple of sessions and has really impressed, the lads have welcomed his arrival and we are know all looking forward to this weekend's game, Welcome to Port Ju!"
---