06/02/10
Newyddion siomedig o'r Academi / Disappointing news from the Academy
Yn siomedig iawn dywedodd Eddie Blackburn, Trefnydd yr Academi, " Yn anffodus bu'n rhaid gohirio'r gemau yn erbyn Ysgolion Sir Fflint, a oedd i'w chwarae y bore yma (6 Chwefror), oherwydd diffyg chwaraewyr gan Porthmadog. Nid oedd gan Ben Ogilvy (prif hyfforddwr Dan-11) fawr o ddewis gan mae ond 9 chwaraewr oedd ar gael ac oherwydd hyn bydd yn cychwyn ar ymgyrch i ddenu mwy o chwaraewyr ifanc. Bydd swyddogion yr academi yn ei gefnogi cant y cant gan obeithio hefyd newid gemau Tarian Tom Yeoman i foreau Sul os fydd y timau eraill a Chymdeithas yr Ysgolion yn cytuno.
Pob hwyl i Ben gyda'i ymgyrch.

A very disappointed Academy Administrator Eddie Blackburn reported this morning, "Unfortunately the game against Flintshire schools, scheduled for this morning (Saturday 6th. Feb) had to be cancelled due to the lack of players for Porthmadog. Ben Ogilvy (head coach, Under 11s) had no alternative when only 9 boys said they were available for this morning and is going on a recruitment drive to bring in fresh faces (sounds familiar!!) and as an Academy we are backing him to the hilt, possibly trying to switch the Tom Yeoman games to Sunday mornings if other teams and the WSFA agree."
Good luck to Ben Ogilvy and his recruitment campaign.
---
04/02/10
Gemau Academi dros y penwythnos / Academy games over the weekend
Bore Sadwrn (6 Chwefror) bydd y timau Dan-11 yn croesawu Ysgolion Sir y Fflint ar gyfer gemau Tarian Tom Yeoman. Bydd y gic gyntaf am 10.30 am. Bore Sul nesaf (7 Chwefror) bydd timau Dan-12, Dan-14 a Dan-16 yn teithio i'r Bala ar gyfer gemau Academi.

On Saturday morning (6 February) the U-11s are in action in the Tom Yeoman Shield at Clwb Chwaraeon when Flintshire Schools are the visitors. The games kick off at 10.30 am. On Sunday (7 February) the U-12's, U-14s and U-16s travel to Bala for Academy games.
---
04/02/10
Rhagolwg: v Derwyddon Cefn / Preview: v Elements Cefn Druids

Gêm 6 phwynt rhwng y clybiau yn yr 16eg ac 17eg safle yn y tabl fydd hi ddydd Sadwrn. Bu'r Derwyddon drwy gyfnod anodd yn ddiweddar gyda toriad mewn cyflogau yn arwain at ymadawiad nifer o chwaraewyr. Ond yn aml iawn mae hyn yn tynnu pawb at ei gilydd a dyna sydd wedi digwydd i garfan Wayne Phillips -sydd yn cynnwys cyn chwaraewr Port, Gareth Caughter. Cafwyd perfformiad arbennig ganddynt i gipio pwynt yng Nghastell Nedd. Weithiau dydy'r canlyniadau ddim yn adlewyrchu'r perfformiad, a bu hyn yn wir am Cefn a Port eleni.
Er gwaethaf y garfan amhrofiadol y bu'n rhaid i Port roi ar y cae ddydd Sadwrn cafwyd perfformiad da iawn ganddynt yn rheoli'r gêm am gyfnodau hir ond unwaith eto yn methu troi pwysau yn goliau. Fel arfer mae argyfwng hefyd yn gyfle a dyna a fu yn hanes Cai Jones ac Aaron Stokoe y ddau yn dechrau gêm am y tro cyntaf ac yn roi perfformiadau cadarn iawn. Pnawn Sadwrn bydd Marcus Orlik a Rob Evans yn ôl ond mae marc cwestiwn dros Andy Evans sydd ag anaf i'w ben. Mae disgwyl i Tomi Morgan gynnwys Siôn Meredith yn y garfan ddydd Sadwrn a dywedodd wrth yr Herald am ei chwaraewr newydd, "Mae'n chwaraewr profiadol sydd yn medru chwarae yn llydan neu yn y blaen ac felly yn cynyddu ein opsiynau." Bydd Chris Jones, a gafodd anaf wrth gynhesu at gêm ddydd Sadwrn, yn cael prawf ffitrwydd hwyr.
Y tro diwethaf i'r ddau glwb chwarae ei gilydd roedd un gôl yn ddigon i roi'r pwyntiau i Cefn a bydd disgwyl tipyn gwell perfformiad ddydd Sadwrn, yn enwedig o flaen gôl.
Ewch i

i roi bet ar Porthmadog v Elements Derwyddon Cefn
.

Saturday's 6 pointer brings together the 16th and 17th placed clubs in the table. The Druids have gone through a difficult period with a pay cut bringing about an exodus of players. But as often happens the current squad, which includes former Port player Gareth Caughter, have regrouped and last Saturday saw them gain an excellent share of the spoils at Neath. Sometimes results do not reflect the performances and that has been the case with both Cefn and Port this season.
Despite the makeshift squad Port were forced to put out last Saturday they turned in an excellent performance dominating the game for long periods but once more failing to turn pressure into goals. As ever an emergency is also an opportunity and Cai Jones and Aaron Stokoe, making their first starts, took advantage with solid performances. Saturday sees the returned of cup-tied Marcus Orlik and Rob Evans though Andy Evans is a doubt with a head injury. Tomi Morgan is set to include Siôn Meredith in the squad for the first time telling the Herald, "He is an experienced player who can play out wide or up front so he will give us some more options." Chris Jones, who had to withdraw during the warm up on Saturday, faces a late fitness test.
The last time the two clubs met a single goal gave the Wrexham area club the three points and Port will need a far better performance on Saturday -especially in front of goal.
Visit

to place a bet on Porthmadog v Elements Cefn Druids
.
---
04/02/10
Ail Dîm yn Ionawr / Reserves January Round-up

Dwy gêm chwaraeodd yr Ail Dîm yn ystod mis Ionawr sydd yn gwneud cyfanswm o dair gêm yn ystod y tri mis ers dechrau Tachwedd. Gwelwn felly y graddau yr effeithiwyd ar rhaglen Cynghrair Gwynedd gan law mis Tachwedd a rhew ac eira Rhagfyr a Ionawr. Ymweliad ag Ynys Môn oedd y gêm gyntaf i dîm ifanc Port i chwarae Biwmares, un o geffylau blaen yr adran. Roedd yr ynyswyr 5 gôl ar y blaen o ar ôl 75 munud, diolch i hat tric gan Andy Clarke a dwy arall gan Shaun Monument. Ateb Port oedd dwy gol hwyr gan Mark Bridge (ar ôl 77 ac 85 munud). Mae adroddiad ar y gêm arall adref i'r Bontnewydd, gyda'r ymwelwyr yn ennill o 2-0, wedi ymddangos ar y wefan eisoes.

The reserves have managed to complete two fixtures during January which means that in the three months since the beginning of November they have played a total of three games. This goes to show the extent to which the rain of November, followed by the snow and ice of December and January, has decimated the Gwynedd League programme. The first of the two games played was a visit to Beaumaris to meet one of the league's pacesetters. The young Port side went down 5-2 with a Andy Clarke hat-rick and a Shaun Monument brace putting the Anglesey club five up after 75 minutes. Port replied with two late goals in the 77th and 85th minutes both by Mark Bridge. A report on the Barritt Cup tie against Bontnewydd, which Port lost by 2-0, can be found elsewhere on the website.
---
01/02/10
Newyddion y Tote Misol a'r Lotri Wythnosol / Tote and Weekly Draw News
Tote Misol
Tynnwyd Tote mis Ionawr ddydd Gwener 29 Ionawr yn ystod y sesiwn Bingo yn Y Ganolfan. Y rhifau a dynnwyd oedd 14 ac 20. Nid oes gennym unrhyw enillwyr ar hyn o bryd, felly bydd £360 yn cael ei gynnwys yn y tote y mis nesaf a fydd yn cael ei dynnu ddydd Gwener 26 Chwefror, gan roi cyfanswm gwobrau o tua £725. Os ydych chi eisiau hawlio'r arian ar gyfer Tote mis Ionawr, rhaid i chi wneud erbyn 8.00pm nos Wener 5 Chwefror.
Lotri Wythnosol
Enillydd diweddaraf y wobr o £100 yn wythnos 5 y lotri wythnosol yw rhif 24, Marion Jones o Benrhyndeudraeth.

Ffurflen Gais / Application Form

| Mandad Archeb Sefydlog / Standing Order Mandate



Monthly Tote
The January draw of the tote took place on Friday 29th January during the Bingo session at Y Ganolfan. The numbers drawn are 14 & 20. Subject to verification, there are no winning entries, so the prize pool of £360 will be carried over to the next tote that will be drawn on Friday 26th February, when the prize fund should be around £725. Any claims for the January Tote must be made before 8.00pm on Friday 5th February.
Weekly Draw
The latest winner of the £100 prize for week 5 in the weekly draw is No24, Marion Jones of Penrhyndeudraeth.
---
31/01/10
Dan-19 yn dal i aros am eu gwrthwynebwyr / U-19s wait to hear who their opponents are
Bydd rhaid i dîm Dan-19 Porthmadog aros am ychydig eto i wybod pwy fydd eu gwrthwynebwyr yn y 4ydd Rownd o Gwpan Ieuenctid Cymru sydd i'w chwarae ar y Traeth ar 21 Chwefror. Am yr ail dro bu'n rhaid gohirio'r gêm rhwng Cwmaman ac Abertawe oherwydd fod y cae yng Nghwmaman wedi rhewi.

Porthmadog U-19s will need to wait a little longer before they find out who their opponents will be in the 4th Round of the FAW Youth Cup to be played at the Traeth on 21 February. For the second time the 3rd Round tie due to be played today (31 January) between Cwmaman Institute and Swansea City was postponed due to a frozen pitch at Cwmaman.
---
31/01/10
Ffordd osgoi yn dechrau'n swyddogol ar y Traeth / New by-pass receives official kick-off at the Traeth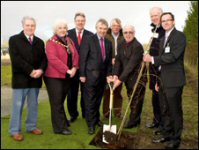 Clwb y Traeth oedd y lleoliad, pnawn Gwener diwethaf (29 Ionawr), ar gyfer agoriad swyddogol cychwyn y gwaith ar ffordd osgoi Porthmadog. Cafwyd araith fer gan, Ieuan Wyn Jones, gweinidog trafnidiaeth Llywodraeth Cynulliad Cymru, i'r gwahoddedigion sef cynrychiolwyr y contractwyr, Balfour Beattie a Jones & Jones (Rhuthun), Halcrow a Hyder yr ymgynghorwyr a chynghorwyr Cyngor Gwynedd a Chyngor Tref Porthmadog yn ogystal a thimau prosiect Llywodraeth y Cynulliad a Chyngor Gwynedd.
Yn dilyn bwffe a paned i gynhesu aeth y cynrychiolwyr allan i blannu coeden, mewn lleoliad wrth ymyl maes carafanio Ty Brics, i nodi'r achlysur.

The Traeth Clubhouse was the venue for the official opening of the work commencing on the long awaited Porthmadog by-pass last Friday afternoon (29 January). Welsh Assembly Minister, Ieuan Wyn Jones gave a short speech to the assembled guests, amongst whom were representatives from the contractors, Balfour Beattie and Jones & Jones (Ruthin), consultants Halcrow and Hyder, as well as Councillors from Gwynedd County Council and Porthmadog Town Council and the project teams from the Welsh Assembly Government and Gwynedd County Council.
A buffet was served and after a warming "panad" the party went outside to plant a commemorative tree on the site , near to the Ty Bricks caravan park.
---
29/01/10
Tomi yn arwyddo dau / Tomi brings in two

Mae Tomi Morgan wedi arwyddo dau chwaraewr newydd mewn ymateb i'r prinder chwaraewyr ar gyfer y gêm gwpan ym Mhrestatyn. Sion Meredith chwaraewr profiadol canol cae o CPD Penrhyncoch a Carl Threadgill blaenwr ifanc 20 oed o CPD Llanystumdwy yng Nghynghrair Gwynedd. Chwaraeodd Sion Meredith 168 (+53) o gemau UGC i Gaerfyrddin, Y Trallwng, Aberystwyth a Chaersws gan sgorio 33 o goliau.

Tomi Morgan has attempted to alleviate his player shortage ahead of the cup-tie at Prestatyn bringing in experienced midfielder Sion Meredith from Cymru Alliance club CPD Penrhyncoch, and a young 20 year-old forward, Carl Threadgill, from Gwynedd League club, CPD Llanystumdwy. Sion Meredith has WPL experience with Carmarthen, Welshpool, Aberystwyth and Caersws. He has made a total of 168 (+ 53) WPL appearances scoring 33 goals.
---
29/01/10
Dechrau cynharach fory / Earlier kick-off tomorrow
Dylai cefnogwyr sydd yn bwriadu teithio i Brestatyn fory gofio y bydd y gic gyntaf ar Ffordd Bastion yn gynharach nag arfer am 2:00pm. Dowch yn llu i gefnogi'r hogiau!

Supporters who plan to travel to Prestatyn tomorrow should remember that kick-off at Bastion Road is at the earlier than usual time of 2:00pm. Come and support the lads!
---
28/01/10
Problemau cyn dydd Sadwrn / Problems ahead of Welsh Cup tie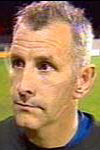 Mae'r mynd a dod yn ystod y ffenestr drosglwyddo wedi gadael Port gyda dipyn o broblem cyn y gêm yn y 4ydd Rownd o Gwpan Cymru yn erbyn Prestatyn. Gyda Port yn methu dewis y newydd ddyfodiaid Andy Evans a Robert Evans, na Marcus Orlik chwaith, ar gyfer y gwpan mae gan Tomi Morgan broblem, gyda'i garfan yn edrych braidd yn denau.
Tyfu gwnaeth y problemau wrth i Euron Roberts adael y cae yng Nghastell Nedd a Huw Owens, a ddaeth yn ei le, yn chwarae ond am 12 munud cyn brifo ei ben glin yn ddrwg. Bu'n rhaid i Meilir Ellis, golwr y tîm ieuenctid, ddod i'r maes fel chwaraewr allanol. Cafwyd berfformiad 40 munud arwrol a deallus ganddo sy'n tanlinellu pwysigrwydd cymeriad i lwyddiant chwaraewr. Roedd ei gyfraniad i'r gêm yn fodd i atgoffa eraill -os ydych am fanteisio ar y cyfle rhaid ichi fod yna pan fod y siawns yn codi. Ond nid hynny oedd diwedd y stori gyda'r amddiffynwyr John Keegan a Mike Foster ill dau yn dioddef anafiadau ond yn brwydro ymlaen gan nad oedd eilydd arall ar gael. Mae Marc Gornall hefyd wedi brifo, gan fethu'r ddwy gêm ddiwethaf. I fod yn bositif mae pob argyfwng yn rhoi cyfle i rhywun arall.
Mae Prestatyn yn cael tymor da ac yn dod i'r gêm hon ar gefn buddugoliaeth o 5-0 yn y Trallwng. Ond bydd Port yn cael ysbrydoliaeth o'r fuddugoliaeth dros Prestatyn yn y gynghrair ac yn fwy felly o'r awch a'r penderfyniad a ddangoswyd yn yr ail hanner ar y Gnoll. Y tro diwethaf i'r ddau glwb gyfarfod yn y gwpan oedd yn 2006 a Port oedd yn fuddugol o 4-2.

The comings and goings of the January transfer window have left Port with a problem ahead of Saturday's Welsh Cup 4th round tie at Prestatyn. Newcomers Andy Evans and Robert Evans together with the returning Marcus Orlik are all cup-tied and unavailable. With three players also departing it leaves Tomi Morgan with a bare bones squad.
These problems have been exacerbated by the injuries suffered at Neath. Defender Euron Roberts left the field suffering from concussion and his replacement Huw Owens' debut lasted only 12 minutes before he was also forced to leave the field with damaged knee ligaments. This necessitated the introduction of youth keeper Meilir Ellis as an outfield player. His heroic, intelligent 40 minute performance underlined the importance of character to player performance. His part in the proceedings served as a reminder to others -if you want to be given the opportunity, then you better be there when it arises. That was not the end of the story with defenders John Keegan and Mike Foster both suffering injuries but struggling on as there were no more subs available. Marc Gornall has also missed the last two games through injury.On the positive side this situation opens doors for others to show what they can do.
Prestatyn have enjoyed a good season and come to this game on the back of an impressive 5-0 win at Welshpool. Port will take heart from their win over Prestatyn in the league and more so from the edge and determination shown in the second-half at the Gnoll. The two clubs last met in the Welsh Cup back in 2006 and Port ran out winners by 4-2.
---
27/01/10
Pres mawr yn y Bingo!! / Big Money at the Bingo!!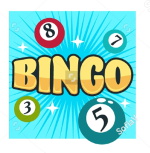 Cafodd pres mawr ei ennill yn sesiwn Bingo, Clwb Cymdeithasol CPD Porthmadog, nos Wener, 22 Ionawr, yn y Ganolfan. Yn ogystal a chyflwyno siec o £871 i Gwenda Davies, Gellilydan, unig enillydd Tote mis Rhagfyr, enillwyd gwobr o £1,000 gan un aelod yng nghystadleuaeth 'Find the Lady'. Mae'r gwobrau hyn i gyd a hefyd £100 y Lotri Wythnosol a pwl Bingo gwerth £514 yn golygu fod yna gyfanswm o agos i £2,500 wedi'i gyflwyno i'r enillwyr lwcus. Yn y sesiwn Bingo nesaf ar nos Wener, 29 Ionawr bydd cyfle i ennill gwerth £500 yn y 'snowball' ac mae £450 wedi ei gario drosodd hefyd yn y gystadleuaeth 'Find the Lady' .
Mae yna groeso i aelodau newydd, yn ogystal a'r rhai sydd yn aelodau yn barod. Bydd y drysau yn agor am 6.30pm gyda'r llygaid yn mynd i lawr am 8.00pm!

There were some big money winners at the Porthmadog Football Social Club Bingo at Y Ganolfan on the evening of Friday 22nd January. As well as presenting the cheque of £871 to Gwenda Davies, Gellilydan, the sole winner of the December Tote, a prize of £1000 was won by a member in the "Find the Lady" competition. On top of the £100 Weekly Draw winner for week 3 and the Bingo Prize pool of £514, this meant that nearly £2500 was presented to lucky winners. There is still a £500 snowball up for grabs, as well as a further £450 on a carry-over "Find the Lady" at the next bingo session on Friday 29th January.
New members are welcome, as are all existing members, with doors open at 6.30pm and Eyes Down at 8.00pm.
---
27/01/10
Newyddion y Tote Misol a'r Lotri Wythnosol / Tote and Weekly Draw News
Lotri wythnosol
Enillydd diweddaraf y wobr o £100 yn lotri wythnosol Clwb Cymdeithasol Pêl-droed Porthmadog oedd; Wythnos 4 Idris Roberts, Porthmadog.
Tote Misol
Bydd y rhifau ar gyfer Tote Misol Clwb Cymdeithasol CPD Porthmadog yn cel eu tynnu ar nos Wener, 29 Ionawr yn y Ganolfan yn ystod y sesiwn Bingo.

Ffurflen Gais / Application Form

| Mandad Archeb Sefydlog / Standing Order Mandate



Weekly Draw
The latest winner of the £100 prize for week 4 in the Porthmadog Football Club Weekly Draw is Idris Roberts of Porthmadog.
Monthly Tote
The draw for the Porthmadog Football Social Club January tote will take place on Friday 29th January, during the Bingo session at Y Ganolfan.
---
26/01/10
Mwy o adrefnu / Rearranging the rearrangements!

Yn barod mae un o'r gemau yn rhestr John Deakin, a gyhoeddwyd ddoe, yn mynd i gael ei newid. Meddai ysgrifennydd y clwb Gerallt Owen, "Mae Caersws wedi cysylltu gyda ni yn dweud na fydd yn bosib chwarae'r gêm ar y 9 Mawrth, felly bydd angen cytuno ar ddyddiad newydd i'r gêm hon."
Dywed datganiad ar ran y clwb, "Nid oedd y rhestr a gyhoeddwyd gan John Deakin wedi ei drafod ymlaen llaw gyda'r clybiau, felly mae'n bosib fydd yna newidiadau pellach."
Un gêm sydd yn bendant yn newid ydy'r gêm nesaf adref yn erbyn Derwyddon Cefn, fydd yn symud ymlaen un diwrnod i ddydd Sadwrn, 6 Chwefror gyda'r gic gyntaf am 2.30 pm.

Already one of the games in the list announced by John Deakin yesterday is subject to change. Club Secretary Gerallt Owen said, "Caersws have contacted us to say they cannot play us on March 9th so an alternative date will be agreed."
A club statement says, "The list of fixtures published by John Deakin was done so without consultation with the clubs and therefore may be subject to further changes."
One game which is definitely changing is the home fixture against Elements Cefn Druids switching from the Friday evening to the Saturday 6 February with a 2.30 pm kick off.
---
25/01/10
Abertawe nesaf? / It could be Swansea City next!

Adref fydd Port yn rownd yr wyth olaf o Gwpan Ieuenctid Cymru, a hynny am y tro cyntaf yn y gystadleuaeth eleni. Y wobr am guro Rhuthun yn y 3edd Rownd ydy croesawu Abertawe neu Gwmaman, sydd eto i setlo'r gêm yn y 3edd Rownd. Byddwn yn gwybod pwy fydd y gwrthwynebwyr ar ôl i'r ddau glwb yma gyfarfod ddydd Sul nesaf (31 Ionawr). Chwaraeir y gêm yn y 4ydd Rownd ar y Traeth ar 21 Chwefror gyda'r gic gyntaf am 2 o'r gloch.
Y gemau eraill yn rownd yr wyth olaf yw: Llandudno v Celtic Cwmbrân, Llanelli/Lido Afan v Ely Rangers, Wrecsam v Bryntirion.

Porthmadog have been drawn at home for the first time in this season's competition. Their reward for yesterday's win at Ruthin is to entertain either Swansea City or Cwmaman Institute who are yet to meet to settle their 3rd round tie. We shall know our opponents when that game is played next Sunday (31 January). The 4th Round tie at the Traeth is due to take place on 21 February with a 2 pm kick off.
Other games in the Quarter Finals are: Llandudno v Cwmbran Celtic, Llanelli/Afan Lido v Ely Rangers, Wrexham v Bryntirion Athletic.
---
25/01/10
Ad-drefnu Gemau Port / Re-arranged fixtures for Port

Mae'r Gynghrair wedi cyhoeddi rhestr o gemau wedi eu had-drefnu yn dilyn y tywydd drwg dros y Gaeaf. Ymysg y gemau hyn mae ymweliadau Port i Gaersws a'r Drenewydd a'r gêm ddarbi fawr yn erbyn Bangor. Bydd y newidiadau hyn yn golygu dau ymweliad canol wythnos i'r Canolbarth ym mis Mawrth i wynebu Caersws ar nos Fawrth y 9fed a'r Drenewydd ar nos Fawrth y 23ain. Mae'r gêm ddarbi ar y Traeth yn erbyn Bangor wedi'i symud i ddydd Llun y Pasg, a ddylai wneud yn iawn i raddau am golli'r gêm ar 2 Ionawr sy'n aml wedi gweld torfeydd da yn dod drwy gatiau'r Gynghrair.

The League has announced a list of re-arranged fixtures caused by recent postponements due to the inclement weather. Amongst those matches are the visits to Caersws and Newtown and the derby against Bangor. These changes will mean two mid-week visits to Mid Wales in March to face Caersws on the evening of Tuesday the 9th and Newtown on Tuesday the 23rd. The derby match on the Traeth against Bangor has now been switched to Easter Monday, which should go some of the way to making up for missing out on the match on 2 January, a date that has often seen crowds flocking through the Welsh Premier turnstiles.
---
25/01/10
Cwpan Ieuenctid Cymru Rownd 3 / Welsh Youth Cup Round 3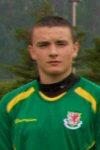 Ruthun 1 - Porthmadog 2
Cafwyd buddugoliaeth dda, yn Rhuthun ddydd Sul, gan fynd drwodd i'r 4ydd Rownd diolch i berfformiad dygn. Bu bron i Rhuthun sgorio ar ôl 10 munud ond i'r rhwyd ochr aeth ergyd Jack Williams. Ymatebodd Port drwy sgorio gôl dda. Dylan Williams â chroesiad o'r chwith ac Ezra Warren yn rhwydo o 12 llath. Ar ôl 29 munud sgoriodd Port eto wrth i Jack Jones rhyddhau Ezra Warren lawr y dde gyda Tom Owen yn rhwydo o'r croesiad. Roedd Port yn haeddu bod ar y blaen a gallai Dylan Williams fod wedi ychwanegu'r drydedd ond ergydiodd dros y bar o 15 llath.
Yn yr ail hanner cafodd Rhuthun fwy o'r meddiant ond, ar ôl ei orchestion yng Nghastell Nedd, pnawn tawel gafodd Meilir Elis yn y gôl. Aeth Danny Rylance a Tom Owen yn agos i Port ond wedyn sgoriodd Sion Davies gôl arbennig o gic rhydd i Rhuthun. Ond dal ymlaen yn gyfforddus gwnaeth Port a gallent fod wedi sgorio'r drydedd ar 86 munud wrth i Danny Rylance greu cyfle i Tom Owen ond aeth yr ergyd heibio'r postyn. Mae Port drwodd i'r wyth olaf o'r gystadleuaeth Dan-19 gyda'r enwau am y rownd honno yn dod o'r het yn ystod yr wythnos.

Porthmadog Youths continued their progress in the Welsh Youth Cup on Sunday with a battling 2-1 win away at Ruthin. The game didn't match the excitement of the 4-4 draw and the penalty shoot out at Rhyl in the last round but the lads put in a solid performance on a difficult surface. Ruthin made a bright start and almost scored after 10 minutes, a throw in on the right was headed on by Jordan McCarter and Jack Williams put his shot into the side netting from 6 yards at the near post. However Porthmadog responded in the best possible way with a well worked goal. Good play on the left flank gave Dylan Williams the chance to cross and Ezra Warren finished well from 12 yards with a clever volley. On 29 minutes Porthmadog doubled their advantage with another good move. Jack Jones released Ezra Warren on the right flank his cross found Tom Owen who scored from 12 yards. Porthmadog were well worth the lead as Ruthin struggled to break down a resilient Porthmadog defence. Indeed they could have gone in 3-0 up as another cross from the right on the stroke of half-time found Dylan Williams unmarked in the box but he blasted his effort over from 15 yards.
In the second half Ruthin had more possession but gave Meilir Ellis in the Porthmadog goal -fresh from his exploits in Neath- a fairly quiet afternoon. Danny Rylance and Tom Owen went close to scoring a third for Porthmadog before Ruthin finally pulled a goal back after 83 minutes, Richard Jones gave away a free kick just outside the box and Sion Davies curled the free kick around the wall and just inside the right hand post for a great goal. Porthmadog comfortably held on and almost sealed the win with a third goal after 86 minutes as Rylance created a chance for Tom Owen who put his shot just wide from 6 yards. This win puts Porthmadog into the last eight of the U19s competition with the draw for the quarter finals expected this week.
Porthmadog: Meilir Ellis, Iwan Lane, Liam Hughes, Richard Jones, Shaun Jones, Iddon Price, Jack Jones, Tomos Llewelyn Owen, Daniel Rylance, Ezra Warren, Dylan Williams.
Gerallt Owen
---
24/01/10
Tîm ieuenctid drwodd / Youth team go through
Pnawn yma (dydd Sul) sicrhaodd y tîm ieuenctid eu lle yn 4edd Rownd Cwpan Ieuenctid Cymru drwy guro Ruthin o 2-1. Bydd manylion pellach yn ymddangos wrth iddynt ddod i law. Canlyniadau eraill yn Adran y Gogledd o'r gystadleuaeth: Prestatyn 0 Wrecsam 9, Bwcle 0 Llandudno 2.
Bydd y 4edd Rownd yn cael eu chwarae ar ddydd Sul 21 Chwefror.

This afternoon (Sunday) the Youth team won their Welsh FA Youth Cup 3rd round tie at Ruthin 2-1. Further details of this game will appear later. Other results in the Northern section of the tournament are: Prestatyn 0 Wrexham 9, Buckley 0 Llandudno 2.
The 4th Round matches will be played on Sunday, 21 February.
---
24/01/10
Y dair gêm Academi i ffwrdd / All today's Academy games off

Gyda'r gemau Dan-12 a Dan-16 yn barod wedi'u gohirio cwblhawyd y set pan dderbyniodd Eddie Blackburn neges destun ar ei ffordd adref o Gastell Nedd yn dweud nad oedd gan Prestatyn ddigon o chwaraewyr o dan 14 oed i chwarae'r gêm a oedd i'w chwarae heddiw (dydd Sul).
"Golyga hyn nad oes yr un gêm Academi yn cael ei chwarae yn ystod y penwythnos hwn, oedd sylw gan Eddie Blackburn rhwystredig iawn, dim bai arnom ni wrth gwrs, ond rwyf am ymddiheuro ar ran Prestatyn i'r chwaraewyr a'u rhieni am fod y rhybudd mor fyr ac am y diffyg pêl-droed."

With the U-12's and the U-16's games against Prestatyn already off the U-14's also became a victim of Prestatyn's lack of players. Academy Administrator Eddie Blackburn received a text on Saturday evening while travelling home from Neath informing him that Prestatyn had also been unable to raise a team for the U-14 game due to b e played today ( Sunday).
"This means of course that NO Academy games are being played this weekend – AGAIN, commented a frustrated Eddie, No fault of ours, but I apologise on behalf of Prestatyn to all our players and parents for the short notice and lack of football."
---
22/01/10
Dan-14 yn unig ddydd Sul / U-14s only on Sunday
Dim ond tîm Dan-14 Academi Prestatyn fydd yn chwarae Port ddydd Sul (24 Ionawr). Maent wedi tynnu allan o'r gêm Dan-12 am fod ganddynt ond 4 chwaraewr ar gael a hefyd, gan nad oes ganddynt staff i ofalu am y tîm Dan-16, ni fydd gêm i'r grwp oed hwnnw chwaith.
Siom felly i'r timau Dan 12 a Dan 16 ar ôl bod heb gemau dros y cyfnod hir o dywydd gwael.

Prestatyn Academy will be sending only their U-14 team to play Port Academy on Sunday. They have withdrawn from the scheduled fixtures at U-12 -stating that they have only 4 players available- and are also unable to send their U-16 team because of a lack of staff to take charge of the young players.
Disappointment therefore for our U-12 and U-16 teams who had been looking forward to games after the enforced break due to bad weather.
---
21/01/10
Cefnogwyr Port yn America! / Port fans stateside!
Bron i bymtheg mlynedd ers i grŵp o gefnogwyr tîm pêl-droed Columbus Crew roi cymorth ariannol i CPD Porthmadog trwy brynu cyfranddaliadau yn y clwb, mae un o'r criw yn parhau i ddangos ei gefnogaeth i Port. Mae Ellis Byrd wedi noddi tîm dan-15 lleol tref Hillard sydd yn chwarae yn adran gyntaf cynghrair dan do Dublin, Ohio. Bydd y tîm yn ymddangos y tymor hwn mewn crysau gyda bathodyn CPD Porthmadog ar ei flaen! Dywed Ellis ei fod yn annog yr hogiau i ddysgu am CPD Porthmadog trwy ddarllen y wefan hon - mae hyd yn oed am gynnal cwis am Port!
Diolch i Ellis am ei gefnogaeth! Dymunwn y gorau i dim 'Port' yn yng nghynghrair 'Soccer First' lle byddant yn erbyn timau fel 'Mighty Ducks', 'Seldom Seen Rangers' a 'Liverpool'!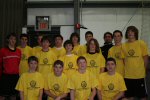 Nearly fifteen years since a group of Columbus Crew football club supporters gave financial assistance to Porthmadog FC by buying shares, one of the group is still showing his support for Port. Ellis Byrd sponsors an under-15 football team based in the town of Hillard who play their games in division one of the Dublin, Ohio indoor league. The club will appear this season in shirts bearing the Porthmadog FC badge on its front! Ellis says that he encourages the lads to learn about Porthmadog FC by reading this website - he will even be quizzing them about all things Porthmadog!
Thanks to Ellis for his on-going support! We wish 'Port' all the best in the 'Soccer First' league where they will face clubs such as 'Mighty Ducks', 'Seldom Seen Rangers' and 'Liverpool'!
---
21/01/10
Mike yn anelu at gêm rhif 400 ddydd Sadwrn / Mike could join the 400 club on Saturday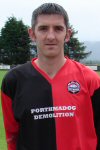 Mae'n bosib y wnawn weld Mike Foster yn cyrraedd carreg filltir arbennig iawn yn ei yrfa yn UGC ddydd Sadwrn ar y Gnoll. Os bydd Mike yn ffit ac yn y tîm, hon fydd ei 400 canfed gêm yn Uwch Gynghrair Cymru ac ef fydd ond y 9fed chwaraewr i gyrraedd y cyfanswm nodedig hwn. Cafodd ei guro i'r 8 fed safle, a hynny ond ddydd Sadwrn diwethaf, pan gyrhaeddodd Aneurin Thomas o glwb Aberystwyth y 400 yn y fuddugoliaeth o 2-0 dros Prestatyn.
Mae'r cyn hyfforddai gyda Tranmere a chwaraeodd dros Gymru Dan-21 wedi chwarae'r mwyafrif llethol o'i gemau yng nghrys coch a du Porthmadog, 359 i gyd, gyda'r gweddill yn dod mewn cyfnodau byr i ffwrdd o'r Traeth gydag Aberystwyth a Bangor. Y chwaraewyr eraill i gyrraedd cyfanswm o 400 neu mwy ydy Colin Reynolds, Gary Lloyd, Andy Mulliner, Andrew Thomas, Tim Edwards, Hugh Clarke, Marc Lloyd Williams ac Aneurin Thomas. Chwaraeodd Colin Reynolds 516 o gemau -felly dal ati Mike!

Long serving Mike Foster could reach a very remarkable milestone in his WPL career on Saturday at the Gnoll. If fit and selected he will make his 400th WPL appearance and become only the 9th player to achieve this historic milestone. He was pipped at the post for 8th spot by Aberystwyth stalwart Aneurin Thomas who played his 400th WPL game in the 2-0 win at Prestatyn last Saturday.
Mike, a former trainee at Tranmere and a Wales U-21 international, has played the bulk of his games in the red and black of Porthmadog, 359 in all, with the remainder coming during relatively short periods away from the Traeth, at Aberystwyth and Bangor. The other players who have also achieved this landmark are: Colin Reynolds, Gary Lloyd, Andy Mulliner, Andrew Thomas, Tim Edwards, Hugh Clarke, Marc Lloyd Williams and Aneurin Thomas. Colin Reynolds played 516 times becoming the only player to cross the 500 mark -so carry on playing Mike!
---
21/01/10
Rhagolwg: v Castell Nedd / Preview: v Neath Athletic

Wedi'r siom o golli gartref yn erbyn y Bala ddydd Sadwrn mae ymweld â'r Gnoll i chwarae Castell Nedd yn dipyn o fynydd i'w ddringo. Mae'r buddsoddiad helaeth gan y clwb o'r De y tymor hwn wedi talu ar ei ganfed ac maent wedi bod ymysg y ceffylau blaen bron ers cychwyn y tymor. Mae hanes hefyd yn erbyn Port gan fod Chastell Nedd wedi ennill pob un o'r pump cyfarfod rhwng y ddau glwb yn UGC. I ychwanegu at ein pryder mae Castell Nedd wedi cryfhau'r tîm eto gan arwyddo Chris Jones ar fenthyg o Grimsby a hefyd Kevin Cooper, sydd wedi chwarae i Wolves a Chaerdydd ymysg clybiau eraill, gan ddenu dros £2m o arian trosglwyddo yn ystod ei yrfa.
Yng ngharfan Port am y tro cyntaf bydd Robert Evans, ac ar ôl ymadawiad Ceri James mae'r angen i gryfhau yng nghanol y cae yn amlwg iawn.Un arall a allai fod yn y garfan ydy Huw Owen chwaraewr ochr chwith sydd wedi ymuno o CPD Bethel. Roedd y cefnogwyr wedi'u plesio gan berfformiad cyntaf Andy Evans ond os ydym am ei weld ar ei orau bydd yn rhaid iddo gael y gefnogaeth iawn. Ddydd Sadwrn cawsom ddigon o'r gêm, ac roedd yr un fath yn wir ym Mangor, ond mae angen i ni ddangos ychydig o'r cythraul sydd angen i droi meddiant yn goliau a phwyntiau. Bydd y bws i Gastell Nedd ddydd Sadwrn yn gadael am 8am. Cadwch y ffydd!
Ewch i

i roi bet ar Castell Nedd v Porthmadog
.


Following on Saturday's disappointing home defeat to Bala, the prospect of a visit to the Gnoll to take on Neath Athletic looks a very daunting prospect. The heavy investment the South Wales club have made in their team for this season has paid off, as they have been amongst the front runners for most of the season. History is also against Port for the two clubs have met 5 times in the WPL with Neath winning all five. To pile on the woe Neath have also strengthened their squad with the loan signing of Chris Jones from Grimsby Town and the arrival of much travelled Kevin Cooper, formerly with Wolves and Cardiff City, whose total transfer deals amount to £2m+.
The Port line-up will include loan signing Robert Evans and following the departure of Ceri James the need to strengthen in central midfield has become clear.Another player who could be in the Squad for the first time is left sided player, Huw Owen, who has signed from CPD Bethel. If we are to get the best out of Andy Evans, who impressed supporters in his debut match, then he will have to be given the right support. Last Saturday we had enough of the game and the same was true in Bangor also. We are not being outclassed but need to start finding that edge which turns possession into goals and points. The coach to Neath will leave Porthmadog at 8am. Keep the faith!
Visit

to place a bet on Neath v Porthmadog
.
---
20/01/10
Evans arall yn cyrraedd y Traeth / Another Evans arrives at the Traeth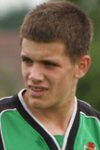 Mae Robert Evans, chwaraewr canol cae 21 oed, wedi dilyn Evans arall (Andy) o Aberystwyth i Borthmadog. Chwaraeodd ei gêm gyntaf yn UGC i Aber yn nhymor 2007/08 ac mae wedi mynd ymlaen i chwarae 30 (+ 28) o gemau i'r clwb o Geredigion gan ddechrau mewn chwe gêm gynghrair y tymor hwn. Rwan mae'n ymuno â chlwb y Traeth ar fenthyg. Yn ogystal y tymor hwn cychwynnodd ddwy gêm yng Nghwpan y Gynghrair.
Roedd Port wedi bwriadu cwblhau'r trefniadau yn ddigon buan i Robert chwarae yn erbyn y Bala ond oherwydd nifer o anafiadau ar Goedlan y Parc bu angen iddo fod ar y fainc i Aber ym Mhrestatyn. Disgwylir iddo chwarae am y tro cyntaf dros Port mewn gêm anodd ar y Gnoll ddydd Sadwrn, yn erbyn Castell Nedd.

Robert Evans, a promising skilful 21 year old midfielder, has followed namesake Andy Evans from Aberystwyth to Porthmadog. He made his Aber debut in season 2007/08 and has gone on to make 30 (+28) appearances to date for the Seasiders with six starts coming this season. He now joins the Traeth club on loan. In addition this season he has made two League Cup starts.
It had been hoped that Robert would sign in time for the Bala game but because of the injury situation at Park Avenue he was needed on the bench at Prestatyn on Saturday. He is expected to make his Port debut in the difficult away league game at the Gnoll on Saturday against Neath Athletic.
---