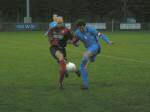 Jason Sadler yn brwydro am y bêl.
Jason Sadler battles for the ball.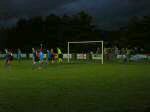 Lee Webber yn galw am y bêl wrth i griw Lesisalegend wylio!
Lee Webber asks for the ball as the Lesisalegend crew look on!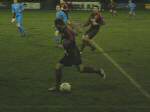 Ymosodiad Port yn yr ail hanner trwy Gareth Caughter.
Gareth Caughter starts a second half Port attack.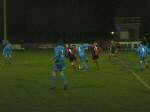 Brechdan Jason Sadler a Les Davies!
A Jason Sadler and Les Davies sandwich!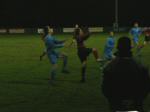 Viv Williams yn gwylio'r munudau olaf.
Viv Williams looks on in the final minutes.
Cliciwch ar y lluniau uchod am luniau llawn.
Click on the above pictures for full pictures.