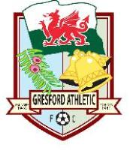 Pnawn Sadwrn bydd Port yn teithio i Gresffordd ar gyfer gêm gynghrair. Am yr ail Sadwrn yn olynol bydd Port yn chwarae clwb sydd newydd ennill dyrchafiad gyda Gresffordd yn bencampwyr cynghrair ardal Wrecsam. Profodd yn dymor llwyddiannus iawn iddynt gan aros yn ddiguro tan Ionawr, hynny'n cynnwys rhediad o 24 gêm heb golli. Cafodd y clwb rhediad llwyddiannus yng Nghwpan Cymru hefyd. Rheolwr y tîm ydy Eddie Maurice Jones ac mae'r clwb yn chwarae yn Clappers Lane.
Ar ôl colli eu dwy gêm gyntaf mae Gresffordd wedi codi pwyntiau yn eu pedair gêm ddiwethaf ac yr wythnos ddiwethaf sicrhawyd buddugoliaeth fawr o 5-0 dros Caersws gyda phump o sgorwyr gwahanol. Am gymhariaeth rhwng Port a Gresffordd cawn edrych i'r canlyniad a gafodd Gresffordd yn Llanfair yn sicrhau buddugoliaeth o 3-0. Ers ennill dyrchafiad cryfhawyd y tîm gyda chwaraewyr fel Max a Nathan Peate ac Andrew Swarbrick o Ddinbych a Josh Griffiths gynt gyda'r Derwyddon. Yn y gôl mae'r profiadol Jon Hill-Dunt. Eu prif sgoriwr hyd yma ydy Corey Smart gyda tair. Y tro diwethaf i'r ddau glwb chwarae eu gilydd oedd yn ôl yn Ebrill 2003 pan enillodd Port o 6-0 gyda Rob Williams yn sgorio hat tric.
Yn sicr rhaid i Port adfer eu hyder a chwffio 'nol wedi'r perfformiad bisâr yn Llanfair yn colli pedair gôl mewn 10 munud. Yn y ddwy gêm ddiwethaf sgoriwyd cyfanswm o naw gôl yn erbyn Port felly bydd rhaid torchi llawes a cyflawni bwriadau Craig, " ... ond y nhw all osod pethau'n iawn a byddwn yn edrych i daro 'nol gan ddangos adfywiad pendant yn Gresffordd wythnos nesaf!"

Next Saturday Port will visit Gresford for a league fixture. For the second successive week they will take on a promoted club with Gresford having been promoted as champions of the Wrexham area WNL. It proved to be a very successful season for them as they did not lose a game until January bringing a 24 match unbeaten run to an end. The club also enjoyed a successful Welsh Cup run. The team is managed by Eddie Maurice Jones and they play at Clappers Lane, Gresford.
After losing their first two league games the club have picked up points in their last four games. Last weekend they gained a bumper 5-0 win over Caersws with five different scorers! For a direct comparison we can look to Gresford's 3-0 win at Llanfair United on 5 September. Since promotion they have brought in new players including Nathan and Max Peate and Andrew Swarbrick joining from Denbigh and Josh Griffiths formerly with Cefn Druids. In goal they have the experienced Jon Hill-Dunt. Leading scorer is Corey Smart with three. The two clubs last met in April 2003 when Port were 6-0 winners and Robert Williams scored a hat trick.
Port must certainly be looking to leap back into gear following a bizarre final quarter at Llanfair last Saturday which saw them ship some heavy punishment. In their last two fixtures on the road, they have conceded a combined total of nine goals so they will certainly be looking to fulfil manager Craig Papirnyk's words, ".... only they can put this right, we will look to bounce back with a rejuvenated performance next week in Gresford!" C'mon Port!
---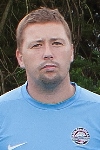 Mae Craig Papirnyk wedi ymateb yn syth i berfformiad gwael Port heddiw.

Craig Papirnyk has made an immediate response to today's heavy defeat.

"Firstly , my sincere apologies to the club and all of the travelling Porthmadog FC fans today , words cannot describe how I am feeling right now but on behalf of myself and players we truly are sorry and We all know that today's performance is not good enough by a country mile and well below what is expected of us.
"Embarrassing, shambolic, not good enough are all words that could describe today's performance.
"I've never been more disappointed in my whole playing career or short managerial one as I am right now.
"The opening 30mins we were in complete control, we should've been easily up 3 or 4 and perhaps even more!! But again in front of goal we were not good enough, decision making was poor and we lacked ruthlessness in the final 3rd - something Llanfair certainly didn't and credit to them for that.
"By not turning our good build up play into more goals has cost us dearly and our team performance defensively became quite simply a joke as the game went on.
"The players need to take responsibility and I will certainly not allow further performances happening like that today - Porthmadog FC deserves better , the committee and fans deserve better , We all know that we have let a lot of people down.
"I will not allow them to feel sorry for themselves, only they can put this right, we will look to bounce back with a rejuvenated performance next week in Gresford!
"Congratulations to Llanfair who on the counter attack where nothing short of fantastic with their clinical play today."

Paps
---

Mae'r Ail-dîm yn dal yn ddiguro ar ôl gêm gyfartal 2-2 yn Llangefni heno ac felly yn cadw eu lle ar ben y tabl.

The Reserves remain unbeaten following tonight's 2-2 draw at Llangefni and retain their top place in the table.
---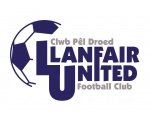 Yn ôl i'r gynghrair fydd yr hanes i Port pnawn Sadwrn gyda'u ymweliad cyntaf i Lanfair Caereinion pan Llanfair United fydd y gwrthwynebwyr. Mae Llanfair yn eu tymor cyntaf yn yr HGA ar ôl ennill dyrchafiad fel pencampwyr Cynghrair y Canolbarth yn 2014/15.
Er i ganlyniadau'r clwb fod yn gymysg hyd yma, yn ennill dwy a a cholli tair o'u 5 gêm gynghrair mae'n ddiogel dweud fod Llanfair wedi gwneud argraff ar yr HGA. Cafwyd cychwyn arbennig gyda buddugoliaeth swmpus o 5-2 ym Mwcle –nid y lle hawddaf i ymweld ag o fel y gwyr Port! Ond erbyn iddynt guro Prestatyn, sydd ymysg y ffefrynnau am ddyrchafiad, a hynny o 4-1, roedd yn amser y bawb gymryd sylw o'r newydd ddyfodiaid. Roedd goliau Jamie Davies, tair yn erbyn Bwcle ac un arall yn Prestatyn yn denu sylw'r cefnogwyr. Hefyd cafwyd buddugoliaeth arall oddi cartref yn Rhaeadr yng Nghwpan Huws Gray . Hyd yma ni lwyddwyd i ennill yr un pwynt gartref ar Gae'r Mownt , colli i Ddinbych a Gresffordd.
Ffurfiwyd y clwb presennol mor ddiweddar a 2001/02 wrth i glybiau Llanfair Caereinion a Llanfair Wanderers ddod at eu gilydd ac yn y tymhorau diweddar gwelwyd datblygiadau mawr ar ac oddi ar y cae ac ennill lle yng nghynghrair Huws Gray am y tro cyntaf yn eu hanes.

Port return to league action on Saturday with a first ever visit to Llanfair Caereinion to play Llanfair United. The club are in their first HGA season, having been promoted as 2014/15 champions of the Spar Mid Wales League.
Though they have enjoyed mixed results so far, winning two and losing three of their five league games, it is fair to say that they have made quite an impact on the HGA. They started their season with a bumper 5-2 win at Buckley –not the easiest place to visit as Port well know! But they really made everyone sit up and take notice when they inflicted a 4-1 away victory over likely promotion challengers Prestatyn Town. The goals of Jamie Davies, who scored a hat trick at Buckley and also netted at Prestatyn, were a common factor in their two away victories. They were also away winners at Rhayader to make progress in the Huws Gray Cup. Ironically they are yet to pick up any points on their own Mount Field Ground, suffering home defeats at the hands of Denbigh and Gresford.
The current club were formed as recently as the 2001/2002 season when Llanfair Caereinion and Llanfair Wanderers merged to form one side and have made outstanding progress in recent seasons to earn a place in the Huws Gray Alliance.
---

Yn Rownd 1af Cwpan Ieuenctid Cymru bydd Port oddi cartref yn Prestatyn. Bydd y gemau yn cael eu chwarae ar Sul, 11 Hydref.

In the FAW Youth Cup First Round, Port have been drawn away to Prestatyn Town. The games will be played on Sunday, 11 October.
---

Yn Rownd Un Cwpan Cymru JD Sports, bydd Port adref yn erbyn Bow Street, clwb o Gynghrair y Canolbarth. Chwaraeir y gemau yma ar benwythnos 3 Hydref. Edrychwn ymlaen i groesawu'r Piod.

In Round One of the JD Sports Welsh Cup Port will play Spar Mid Wales club Bow Street. The games will be played on the weekend of 3 October.We look forward to welcoming the Magpies.
---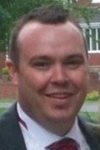 Isod gwelir adroddiad ar y fuddugoliaeth o 5-2 neithiwr.

Below is a report on last night's outstanding win.

Port Reserves were in action in the Welsh Alliance Reserves League last night against Llanrug Reserves, Port started slowly and on 16 minutes conceded a penalty after a mistimed challenge in the box which was dispatched by the Llanrug Captain Chris Joyce, rattled by the first goal Llanrug continued to come at us and scored a second soon after. At 2-0 down it is the first time that Port have been behind this season but within a minute Sion Parry had reduced the deficit and then scored again in the 42nd minute to make sure we went in at half time level.
With a couple of small tactical changes Port started brightly in the second half and continued to put pressure on Llanrug and on the hour mark won a penalty ourselves, which was tucked away by Sion for his hat trick. On 66 minutes one of the Llanrug centre backs had what can only be described as a Steven Gerrard moment and slipped whilst taking the ball which left Jac Jones clear on goal which he calmly put past the oncoming keeper and on 72 minutes Sion once again popped up and scored to extend our lead further, with resilient defending we saw the game out to claim the 3 points and move back to the top of the league.
Manager Dan Ashby had this to say " I am extremely proud of my players tonight, for the first time since getting together as a squad we found ourselves behind and seemingly on the ropes but the boys showed superb character to level the game before half time which made my half time team talk easier as in truth we were the better side. I told the players to carry on doing the same things and make sure we win the second half, moving Jac Jones onto the wing gave us an extra dimension which certainly made a difference, but we have in no small part Sion Parry to thank for the result with his clinical finishing and an amazing achievement of 4 goal in the game. Da Iawn Sion.
Thank you to all the club officials and volunteers that were there last night and made the game possible and thanks to Paps for a big 90 minutes in the centre of midfield.
---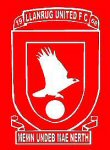 Bu'n rhaid i Port frwydro yn ôl wedi bod dwy gôl i lawr mewn ugain munud i sicrhau buddugoliaeth fawr dros Llanrug. Seren y gêm oedd Siôn Parry yn sgorio pedair. Aeth Llanrug ar y blaen ar ôl 16 munud pan sgoriodd Chris Joyce o'r smotyn. Ychwanegodd Llanrug at eu mantais gyda Gruff Pari yn rhwydo wedi 21 munud ond gyda'r goliau yn dal i lifo tarodd Siôn Parry yn ôl yn syth i Port a gwneud y sgôr yn 1-2. Erbyn hanner amser roedd Port yn gyfartal gyda Siôn Parry unwaith eto yn rhwydo. Ar ben yr awr aeth Port ar y blaen am y tro cyntaf gyda'r gôl yn dod o gic o'r smotyn a chyfle i Siôn Parry gwblhau ei hatric. Mewn 6 munud roedd Port wedi cynyddu eu mantais gyda gôl gan Jac Jones ac ar ôl 72 munud rhwydodd Siôn Parry ei 4ydd i wneud y sgôr yn 5-2. Da iawn Port!

Port came back from being two goals down to gain a big win over Llanrug tonight. The game was also a triumph for forward Siôn Parry. Llanrug took the lead after 16 minutes when their skipper Chris Joyce scored from the spot. The goals continued to flow with Gruff Pari netting after 21 mins to put the visitors further ahead. But Port responded immediately with Siôn Parry reducing the arrears a minute later. By half-time Port were level with Siôn Parry again the scorer. The same player completed his hatrick on the hour mark with a penalty and Port were ahead for the first time. It took only 6 minutes for Jac Jones to add a fourth for Port and on 72 minutes Siôn Parry netted his fourth to make it 5-2. Well done lads!
---

Bydd yr Ail-dîm yn chwarae adref ar Y Traeth nos yfory (nos Iau). Yr ymwelwyr fydd Ail-dîm Llanrug. Bydd y gic gyntaf am 7.30pm.

The Reserves Play their third league fixture tomorrow night (Thursday) at the Traeth when Llanrug Res will be the visitors. Kick off is at 7.30p.m.
---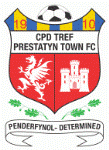 Yn y tymhorau diweddar ni chafodd Port fawr o lwc yng Nghwpan y Gynghrair ond er y gêm anodd oddi cartref yn erbyn Prestatyn yn y rownd gyntaf, byddant yn edrych i wella'u record yn y gystadleuaeth eleni. Rhaid mynd yn ôl i dymor 2011/12 am y tro diwethaf i Port fynd heibio'r rownd gyntaf pan gurwyd Llanrhaeadr o 7-0. Yn dilyn hyn colli yn erbyn Cegidfa, Rhydymwyn a Chaersws fu'r hanes y thri tymor diwethaf.
Nid yw Port a Phrestatyn wedi chwarae eu gilydd ers 2009/10 pan oedd Port yn dal yn UGC. Tan y ddau dymor olaf cafodd Prestatyn gyfnod llwyddiannus yn yr uwch Gynghrair gan gynnwys un taith i Ewrop. Yn ôl bellach yn yr HGA byddant ymysg y ffefrynnau i adennill eu lle yn yr UGC. Neil Gibson sy'n dal wrth y llyw yng Ngerddi Bastion ac mae ganddo record dda iawn yn rheolwr y clwb. Yn dal gyda'r clwb hefyd mae chwaraewyr gan gynnwys Michael Parker a Jack Lewis. Un wyneb newydd inni yn Port fydd Lee Beattie a ddenodd sylw mawr y tymor diwethaf gyda'i 'gôl y tymor' wych. Ar hyn o bryd mae gan Prestatyn un pwynt yn llai na Port yn ennill tair a cholli dwy o'u gemau. Y Sadwrn diwethaf ennill 2-0 yn Conwy oedd eu hanes.
Gyda Port ar rhediad diguro yn eu pedair gêm ddiwethaf, byddant yn edrych i barhau â'r llwyddiant diweddar hwn.

Despite receiving a difficult away draw at Prestatyn, Port will be looking to progress in a competition where they have not fared too well in recent seasons. We need to go back to season 2011/12 for the last time Port got beyond the first round of the League Cup, when they defeated Llanrhaeadr 7-0. First round defeats to Guilsfield, Rhydymwyn and Caersws have followed in the last three seasons.
Port and Prestatyn have not met since season 2009/10 when both were in the WPL. Prestatyn apart from the last two seasons at the higher level enjoyed a successful spell in the WPL, which included a first venture into Europe. Now back in the HGA they are amongst the promotion favourites hoping to gain a quick return to the Welsh Prem. Neil Gibson, a manager with an excellent record, remains in charge and players like Jack Lewis and Michael Parker remain from our previous encounters. One new face, Lee Beattie, earned himself considerable attention last season with a quite remarkable 'goal of the season'. The club currently lie one point behind Port in the table with three wins and two defeats in league fixtures. Last weekend saw them win 2-0 away at Conwy.
With Port on a four match unbeaten run they will be looking to carry on that good form into the Huws Gray Cup.
---

Dylai cefnogwyr nodi fydd y gic gyntaf yn y gêm oddi cartref yn erbyn Derwyddon Cefn pnawn Sadwrn am 2 o'r gloch.

Supporters should take note that Saturday's kick off at Cefn Druids will be at 2pm.
---

Sylwadau gan y rheolwr Dan Ashby yn dilyn y gêm gyfeillgar ail-dimau neithiwr.

Dan Ashby's comments, following last night's reserve friendly.

Porthmadog Reserves were in action last night against Dolgellau Reserves in a friendly match which ended in a 6-1 victory.
I wanted to use the game to give everyone at least 45 minutes on the pitch and to try out a new formation, we started off playing a 5-3-2 in order to try and tighten things up at the back in light of the Llangefni and Llanberis games where we have conceded late goals, however in the opening 10 minutes the lack of width in midfield started to caused problems so we quickly switched to 4-4-2 and made a massive difference with Port going into free scoring mode and were 4-0 up in no time with goals from Steve Jones (2), Sion Parry and Stuart Rogers with a superb free kick, Port then added a fifth goal before half time with Gareth Lloyd Williams bursting through and coolly slotting the ball past the oncoming keeper.
5 changes were made at half time in order to give everyone time on the pitch and again Port started brightly with Sion Parry scoring his second of the game quickly after the restart, Dolgellau pulled a goal back from the penalty spot mid way through the half which struck both posts before going in.
All in all it was a very professional performance from the reserves which was pleasing to see and keeps our unbeaten record going after 3 wins and a draw in our 4 games so far, the only negative in the game was an injury to one of the young Dolgellau forwards after a clash with our goalkeeper. I certainly hope the injury isn't too serious and wish him a speedy recovery from both myself and Porthmadog Football Club.
I wish Martin Roberts and his Dolgellau side all the best in the season ahead.

Dan Ashby
---

Yn y gêm gyfeillgar heno yn erbyn Dolgellau, Ail Dîm Port yn fuddugol o 6-1.

In tonight's friendly at Dolgellau the Port Reserves ran out winners by 6-1.
---

Wrth edrych ymlaen at y gêm nesaf dywedodd Craig Papirnyk:
"Byddwn yn teithio i Cefn pnawn Sadwrn yn llawn hyder gan edrych i gynnal ein rhediad diguro. Rwy'n edrych ymlaen i chwarae tîm Huw Griffiths gan wybod y bydd yn gêm anodd iawn. Mae Huw wedi casglu carfan sydd yn mynd i roi sialens am y teitl ac mae ganddo brofiad mawr, gan gynnwys ennill y gynghrair. Mae'n sialens y byddwn yn edrych ymlaen ati ac un y byddwn yn barod amdani.
"Yr unig negatif a ddaeth o'r gêm yng Nghaergybi oedd fod yn rhaid i Rob Evans adael y cae efo anaf i linyn y gar. Cychwynnodd Rob yr ail hanner ar dân gan gynyddu'r tempo ond bu'n rhaid ei dynnu ac mae'n bosib na fydd ar gael pnawn Sadwrn. Mae Jack Davies yn dal i gael trafferth efo anaf i'w glun a gafodd yn chwarae i'r ail-dîm ond allai fod yn y garfan pnawn Sadwrn. Bydd Ceri James allan eto efo galwadau gwaith."

Looking ahead to Saturday Craig Papirnyk said:
"We travel to Cefn Druids on Saturday full of confidence , we will look to maintain our unbeaten run and I am looking forward to playing Huw Griffiths' side, we know that it's going to be a very difficult game , Huw has assembled a title challenging side and has vast experience in winning the league , so it's a challenge that we are looking forward to and one that we will be up for.
"The only negative at Holyhead was that Rob Evans come off with a slight Hamstring strain, Rob started the second half very brightly for us and upped our tempo but he felt the tweak so we took him off and he may be a doubt for the weekend . Jack Davies is still struggling with a hip injury he sustained while playing for the reserves last week against Llanberis but he could be in contention for Saturday's squad. Ceri James will be absent again due to work commitments.
---