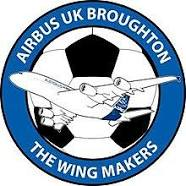 Pnawn Sadwrn bydd Port yn teithio i Frychdyn am y gynta' o ddwy gêm yn erbyn clwb y Maes Awyr. Y gêm pnawn Sadwrn fydd y 3ydd tro i'r ddau glwb gyfarfod y tymor hwn. Cafodd Airbus fuddugoliaeth o 2-1 ar Y Traeth tra bu'r gêm yng Nghwpan Cymru ar Y Maes Awyr yn frwydr ffantastig mewn glaw difrifol a gwynt mawr. Aeth y canlyniad o blaid Airbus yn dilyn ciciau o'r smotyn, ar ôl dwy awr o chwarae.
Yn ddiweddar mae canlyniadau'r ddau glwb wedi diodde rhywfaint. Ar ôl i Airbus ennill bob un o'u 14 gém cynghrair agoriadol, colli oedd eu hanes yn erbyn Y Fflint a wedyn yn ystod y 5 gêm ddiwetha' collwyd eto yn erbyn Prestatyn a chafwyd dwy gêm gyfartal yn erbyn Conwy a Gresffordd. Colli i TNS o 5 -2 oedd ei hanes yng Nghwpan Cymru y penwyrhnos ddiwetha'.
Tebyg bu hanes Port yn ystod yr un cyfnod, gemau cyfartal lle bu buddugoliaethau cynt -colli un, 3 yn gyfartal a'r unig fuddugoliaeth yn dod adre' i Penrhyncoch. Felly bydd y ddau glwb yn chwilio amy 3 phwynt, gyda Port yn ymwybodol iawn o maint y dasg.
Ar ôl y tywydd difrifol y tro diwetha' ar Y Maes Awyr a'r monswn ar Y Traeth y Sadwrn diwetha' gobeithio wnawn osgoi yr eira y Sadwrn yma! C'mon Port!

On Saturday Port travel to Broughton for the first of a double-header with the Airfield club. Saturday's league game will be third meeting of the season for the two clubs. The league leaders gained a narrow 2-1 vctory at the Traeth, while our visit to the Airfield in the Welsh Cup produced a fantastic battle in torrential rain and winds of gale force. Airbus eventually came out on top after spot kicks, following two hours of relentless battling against each other as well as the weather.
Both teams have taken something of a dip in their results in recent weeks. Our opponents after maintaining a 100% record for the first 14 league games were beaten by Flint on 15th December. Their record over the past 5 games shows a second defeat against Prestatyn and draws with Conwy and Gresford. Last weekend, in their difficult Welsh Cup tie, the Broughton club went down to TNS by 5-2.
Over the same period Port have also seen a similar drop in the ability to grind out victories. One defeat in 5 games but also being held to three draws and just the one win, at home to Penrhyncoch. Both teams will therefore be looking for three points and Port will be only too aware of the size of the challenge.
Let's hope for better weather than on our last visit and better too, than we experienced at the Traeth last weekend. Hopefully no snow!! C'mon Port!!
---

NOS WENER bydd rownd cynderfynol CWPAN TÂN GWYLLT Lock Stock yn cael ei chwarae ar Y Traeth. Bydd Port yn croesawu LLANDYRNOG gyda'r gic gynta' am 8.00 pm.
Yn y rowndiau blaenorol cafodd Port fuddugoliaeth dros Llanrwst yn y rownd 1af a wedyn curo Pwllheli. Buddugoliaethau dros Nantlle Fêl a hefyd Bae Cinmel cafodd Llandyrnog.
CEFNOHGWCH yr HOGIA'. C'mon Port!!

It is Semi-Final night in the Lock Stock FIREWORKS CUP on Friday. And it's BEST of LUCK to our RESERVES who will be welcoming LLANDYRNOG to the Traeth for an 8.00pm kick off.
In the previous rounds Port defeated first Llanrwst and then Pwllheli while Llandyrnog reached this stage with wins over Nantlle Vale and Kinmel Bay.
SUPPORT THE LADS, C'mon Port!!
---

Cafwyd gêm agos iawn yn y ddarbi rhwng Ail-dimau Port a Pwllheli ar y Rec pnawn Sadwrn. Roedd Port dwy gôl ar y blaen ar yr hanner gyda Sion Parry yn thwydo'r ddwy. Brwydrodd Pwllheli yn ôl yn yr ail hanner ac roedd angen gôl gan Jack Davies i sicrhau y fuddugoliaeth o 3-2.
Sylw y rheolwr Sion Eifion oedd. "Chwarae teg i Bwllheli am ei gwneud yn ddarbi go iawn. Yn falch o'r hogia', yn dangos ochr wahanol o'u gêm mewn amodau anodd a sicrhau y 3 phwynt. Pob lwc i Michael John Evans a'u chwaraewyr am weddill y tymor.

It was a a tight derby contest between the reserves of Port and Pwllheli on the Rec on Saturday, Port were two goals up at the interval with Sion Parry netting both. Pwllheli battled back in the second half but, a goal from Jack Davies was enough to give Port a narrow 3-2 win.
Manager Sion Eifion comented at the end, "Fair play to Pwllheli who made it a proper local derby! Proud of the boys for showing a different side to their game in tough conditions to earn the three points! Good luck to Michael John Evans and his players for the rest of the season!"
---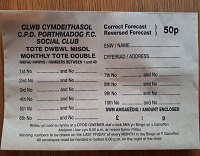 Y rhifau lwcus yn y TOTE mis Ionawr oedd 19 + 25. Roedd 2 enillydd, hyn i'w gadarnhau, B. Hughes, Cricieth a V. Jones, Gellilydan yn ennill £140 yr un.
Bydd rhaid gwneud unrhyw gais erbyn 8 y.h. nos Wener, 1af o fisChwefror. Bydd y rhifau ar gyfer y Tote nesaf yn cael ei tynnu nos Wener, 22ain o fis Chwefror, yn sesiwn Bingo misol Clwb Cymdeithasol, Clwb Pêl-Droed Porthmadog yn Y Ganolfan.
Amlenni Tote ar gael o Siop Pikes, Y Ganolfan, Clwb Pêl-droed Porthmadog neu Dylan 07900512345.

The winning numbers in the January TOTE were 19 + 25. There were 2 winners, this to be confirmed, B. Hughes, Cricieth and V. Jones, Gellilydan, winning £140 each.
Any claims must be made by 8pm on Friday, 1st February. The next Tote will be drawn on Friday, 22nd February at the monthly Porthmadog FC Social Club Bingo held at Y Ganolfan.
Tote envelopes available from Pikes Newsagents, Y Ganolfan, Porthmadog F C Clubhouse or Dylan 07900512345
---

Llongyfarchiadau i Ben Williams sydd wedi'i enwi yng Ngharfan Dan 18 Academi Cymru. Bydd y garfan yn cymryd rhan mewn gwersyll ymarfer ym Mharc y Ddraig, Casnewydd ar yr 2ail a 3ydd o Chwefror.
Dyma bluen arall yn het carfan ifanc Sion Eifion sydd wedi bod yn cynhyrfu'r dyfroedd gyda'u chwarae yng Nghynghrair Ail-Dimau y Welsh Alliance y tymor hwn.
Yn barod mae Ben wedi bod ar y fainc i'r tîm cynta' ac edrychwn ymlaen i'w weld yn gwneud ei farc ar y lefel yma yn y dyfodol.
Bydd Ben yn un o chwe chwaraewr ifanc o glybiau'r Cymru Alliance yn y garfan o 20 chwaraewr. Da iawn a phob lwc it Ben.

Congratulations to Ben Williams who has been named in the Wales U18 Academy Representative Squad that will be taking part in a Training Camp at Dragon Park, Newport on the 2nd and 3rd of February.
This is another feather in the cap of Sion Eifion's young reserve squad who been making waves in this season's Welsh Alliance Reserve League.
Ben has already been on the bench for the senior team and we look forward to more from him at senior level in the future.
Ben is one of six Cymru Alliance players named in the 20-player squad. Well done and good luck Ben.
---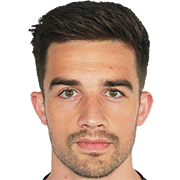 Mae Craig Papirnyk wedi croesawu dau amddiffynnwr newydd i'r clwb. Yn barod mae Mike Sharples wedi chwarae ei gêm gynta' dros y clwb yn Y Rhyl pnawn Sadwrn. Yn ymuno â'r clwb hefyd mae Kieran Hilditch, cefnwr profiadol sydd yn arwyddo o Abergele. Ymysg ei gyn glybiau mae Rhyl a Chaergybi.
Isod gweler sylwadau Craig Papirnyk am y ddau newydd ddyfodiad.

Craig Papirnyk has welcomed two new defenders to the Club. Already Mike Sharples has made his debut at Rhyl last Saturday. Also joining the club is Kieran Hilditch an experienced defender who joins from his current club Abergele. Here are Craig Papirnyk' comments regarding his two new players:-

"I am very pleased to announce the signings of Defenders Mike Sharples and Kieran Hilditch, Mike come in late last week and made his debut against Rhyl for us, he hasn't played all season but slotted straight in with ease, Mike is a fantastic centre half and a player I have tried to get at the club for many years!! I am extremely happy that he has signed for us, his quality will certainly strengthen our back line. He has all the attributes a centre half needs and I have no doubt that he will be a success for us.
"Kieran has joined from Abergele, a versatile defender who can play in either full back position, Kieran has played with Pritch at Holyhead and has CA experience, he also played alongside Sharples at Rhyl in the WPL. I am looking forward in seeing Kieran play and bring us something different to what we already have.
"With Iddon currently side-line , Josh Banks returning from injury and now Sion Edwards out with his back both players have joined at a crucial time for us, as you cannot under estimate the importance of having strength in depth in a squad.
"Welcome to Port lads."
Paps
---

Bwcle fydd yn ymweld â'r Traeth pnawn Sadwrn. Yn barod, mae'r ddau glwb wedi cyfarfod ddwywaith y tymor hwn. Cyfarfu'r ddau glwb ar ddau benwythnos yn olynol yn ôl ym mis Medi gan ennill un gêm yr un. Bwcle sicrhaodd y pwyntiau yn y gêm gynghrair ar y Globe Way gyda Port yn mynd drwodd yn y gêm yng Nghwpan Huws Gray ar Y Traeth.
Mae gan y ddau glwb record sy'n union yr un fath dros y 5 gêm gynghrair ddiwetha'; un buddugoliaeth a dwy gêm gyfartal. Ond bydd Bwcle yn dod i'r gêm hon ar gefn buddugoliaeth dda dros Prestatyn, clwb sydd wedi bod yn brysur yn dringo'r gynghrair yn ddiweddar. Dal ati wnaeth Bwcle yn colli 2-1 ar yr hanner cyn sgorio ddwywaith yn yr ail hanner i gipio'r pwyntiau.
Roedd colli ar y Belle Vue yn siom fawr i Port yn dilyn perfformiad o safon efo digonedd o feddiant. Yr un modd yn erbyn Y Fflint, pêl-droed arddercjog a wedyn ildio mantais o ddwy gôl.
Bydd y cefnogwyr yn gobeithio gweld y cysondeb yn ôl, gan fod hynny wedi bod yn nodwedd o'u chwarae dros y tymor. Cafwyd rhediad o 7 buddugoliaeth ac un gêm gyfartal a hefyd cadwyd 8 llechen lân mewn gemau cynghrair. Ar ôl llithro o'r 2ail safle i'r 5ed dros yr wythnosau diwethaf bydd cefnogwyr yn awyddus i'w gweld yn ôl ar eu gorau. C'mon Port.
AIL-DÎM Bydd yr Ail-Dîm yn teithio i chwarae Pwllheli mewn gêm gynghrair pnawn Sadwrn. Bydd y gic gyntaf am 2 o'r gloch Pob Lwc!!

Buckley Town will be the visitors to the Traeth on Saturday. The two clubs have already met twice this season. They met on successive weekends back in September and the clubs have a win each. Buckley took the league points at Globe Way while Port progressed in the Huws Gray Cup at the Traeth.
Both clubs have identical playing records over the past 5 games with both having just one win and two draws. Buckley however, come to this game on the back of a fine 3-2 victory over Prestatyn, a club who have been busily climbing the table. They came back to overturn a 2-1 deficit with two second-half goals.
Port's narrow defeat at Rhyl was a big disappointment, given the dominance and quality of the performance and the amount of possession they had. This also follows on the Flint game, where they played some excellent football but allowed a 2-goal lead to slip away.
Supporters will be hoping for a return to the consistency which has characterised much of Port's play this season. A league run of 7 wins and a draw and keeping 8 league clean sheets. Having slipped from 2nd to 5th in the past few weeks supporters look forward to see a return to top form. C'mon Port!
RESERVES: The reserves travel to Pwllheli on Saturday for a league fixture. The kick off is at 2pm
---

I fod yn gyfrifol am redeg ein academi sydd yn cynnwys timau yn yr oedran canlynol – o dan 10, 11, 12, 14 a 16 oed. Mae hefyd dim genod o dan 12 oed sydd yn chwarae yng Nghyngrair Gogledd Cymru.
Byddai deilydd Trwydded 'A' yn ddelfrydol ond fe allwn gysidro deilydd trwydded 'B' sydd a'i bryd ar sicrhau cymwyster 'A'. Cysylltwch a – Rob Bennett, Ysgrifennydd Cyffredinol ar obcounty@aol.com neu 07773488163

He will be responsible for running our Academy that runs teams under the ages of 10, 11, 12, 14 and 16 level. We also have an Under 12's girls team that plays in the North Wales Girls League.
Ideally the appointed candidate should have an 'A' Licence but we can consider a person who has achieved a 'B' Licence and is eager to achieve his/her 'A' qualification Contact – Rob Bennett, General Secretary at obcounty@aol.com or 07773488163
---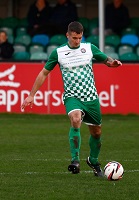 Croeso i Mike Sharples i'r Traeth. Arwyddodd Mike i'r clwb yn ystod yr wythnos, gan chwarae ei gêm gynta' pnawn Sadwrn ar y Belle Vue. Y tymor diwetha', roedd gyda Rhuthun ond bellach wedi ymuno â Port a bydd hefyd ar gael i'r gem yng Nghwpan Huws Gray.
Mae'n gefnwr canol profiadol iawn a bydd yn ychwanegiad gwerthfawr wrth ystyried fod y clwb yn debygol o fod heb Iddon Price am rhai wythnosau. Cafodd Mike brofiad o chwarae yn Uwch Gynghrair Cymru gyda Rhyl, Cei Conna a'r Bala a hefyd bu gyda Dinbych a Conwy yng Nghynghrair Huws Gray.
Cafodd y cefnwr canol tal gêm gynta' lwyddianus yn y Rhyl pnawn Sadwrn a bydd, y rhai a deithiodd i'r Belle Vue, wedi sylwi ar y bygythiad ymosodol mae'n gynnig o giciau cornel a rhydd.

Cafodd y cefnwr canol tal gêm gynta' lwyddianus yn y Rhyl pnawn Sadwrn a bydd, y rhai a deithiodd i'r Belle Vue, wedi sylwi ar y bygythiad ymosodol mae'n gynnig o giciau cornel a rhydd.
We welcome Mike Sharples to the Traeth. Mike signed for Port during last week and made his debut on Saturday at the Belle Vue. He played for Ruthin Town last season but now joins Port and will also be available for the Huws Gray Cup.
He is a very experienced centre back and will be a valuable addition to the squad, especially with Iddon Price likely to be out for several weeks. Mike has WPL experience at Rhyl, Connah's Quay and Bala Town and has also appeared for HGA clubs Denbigh Town, Conwy Borough.
The tall centre back had a successful debut at Rhyl and those who were at the Belle Vue on Saturday, will have noted the attacking threat he will pose from set pieces.
---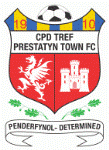 Daliwyd Port i gêm gyfartal heno yn Prestatyn. Roedd y tîm cartre' ar rhediad o 4 buddugoliaeth yn olynol a nhw aeth ar y blaen ar ôl 11 munud gyda Sam Duffy yn rhwydo. Dyna oedd y sgôr hanner amser hefyd. Cymrodd hyd at yr awr i Port ddod yn gyfartal diolch i beniad Dion Roberts.Mewn 6 munud arall roedd Port ar y blaen gyda Rhys Hughes yn sgorio. Ond mewn 3 munud roedd y sgôr yn gyfartal eto wrth Aaron Barber rhwydo i Brestatyn. Gyda chwarter awr yn weddill aeth Port yn ôl ar y blaen gyda Dion Roberts yn sgorio ei ail o'r noson. Ond mewn 3 munud roedd Prestatyn yn gyfartal eto 3-3. Dyna hefyd oedd y sgôr ar y diwedd.

Port were held to a draw for only the 2nd time this season when they travelled to meet a Prestatyn side on a 4-game consecutive winning run. Sam Duffy opened the scoring for the home team on 11 minutes and that's how the score remained at the interval 1-0 to Prestatyn. It took Port until the hour mark to get back on level terms when Dion Roberts' header found the net. 6 minutes later and Port were ahead with a goal from Rhys Hughes. The burst of goals continued with Aaron Barber equalising for Prestatyn. With 15 minutes remaining Dion Roberts netted his 2nd of the evening to restore Port's lead. But that lead lasted for only 3 minutes before Dylan Ford levelled the scores again at 3-3. That is how it remained at the end of the 90 minutes.
---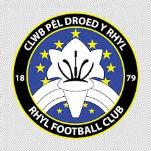 Pnawn Sadwrn bydd Port yn teithio i'r Belle Vue i chwarae'r Rhyl. Yn dilyn canlyniadau'r penwythnos diwetha' gêm fydd hon rhwng y 3ydd a 4ydd.
Mae Rhyl ar rhediad arbennig o dda gyda'r golled i Prestatyn yr unig staen ar record o fuddugoliaethau sy'n ymestyn yn ôl dros 10 o gemau cynghrair. Nos Wener ddiwetha' sicrhawyd buddugoliaeth o 1-0 dros Penrhyncoch ac yn ystod yr wythnos cyhoeddodd clwb y Belle Vue eu bod wedi arwyddo'r chwaraewr canol cae profiadol, Ross Stephens, o Gaernarfon.
Yn dilyn rhediad hir llwyddianus, mae Port wedi cael gemau cyfartal mewn dwy o'r dair ddiwetha'. Gwelwyd Port ar eu gorau yn hanner cynta'r gêm gyda'r Fflint, yn rheoli'r gêm yn llwyr ond yn gorffen y gêm yn meddwl, "Sut gebyst y gadawyd Y Fflint yn ôl i'r gêm? Mae'r pwyntiau, pnawn Sadwrn nesa', yn bwysig iawn i'r ddau glwb ond bydd rhaid i Port deithio heb eu capten ac amddiffynnwr allwedol, Iddon Price, Gyda'r 5 clwb yn creu gwagle rhynghddynt â'r gweddill mae'r gemau yma rhwng y 5 yn holl-bwysig, ac mae angen i Port sicrhau fwy o bwyntiau o'r gemau yma.
Os fydd y gêm pnawn Sadwrn yn debyg o gwbl i'r gêm a orffennodd yn 5-4 llynedd mae yna wledd yn ein haros. C'mon Port!!
AIL-DÎM: Bydd yr Ail-dîm yn teithio i Brestatyn nos Wener gyda'r gic gynta' am 8.00pm.

On Saturday Port will travel to the Belle Vue to take on Rhyl in what, after last weekend's results will be a game between 3rd and 4th placed clubs.

Rhyl are a club in form with a home defeat to Prestatyn the only blemish in an otherwise winning run extending back over 10 games. Last Friday Rhyl gained a 1-0 win at Penrhyncoch and during the week they announced the signing of the experienced former WPL midfielder Ross Stephens from Caernarfon.
Port, following a long successful run, have been held to draws in two of the last three games. The draw with Flint showed Port at their best in the first half, totally dominant but finished the game wondering how they allowed Flint back into a game they looked to have already won. These are vital points at stake on Saturday for both clubs and a worry for Port is that they will have to do it without the injured Iddon Price, skipper and defensive lynch-pin. With the top five clubs now pulling away from the rest these are key fixtures and Port must look to pick up more points from these games.
If Saturday's game is anything like the 5-4 thriller which the two clubs served up at the Belle Vue last season iy will be one not to be missed. C'mon Port!!
RESERVES the Reserves will travel to Prestatyn o Friday with the Kick Off at 8.00pm
---

Parhau mae llwyddiant y 'Cynllun Pêl-droed yn y Gymuned' ac mae'r ffigurau a rhyddhawyd gan Gethin Jones yn cadarnau hyn. wedi rhyddhau cyfranogi, Yn ystod 2018 bu twf pellach wedi bod yn y niferoedd sydd wedi cymryd rhan yn y gweithgareddau.
1251 o hogiau yn cymryd rhan
869 o enethod yn cymryd rhan yn y gweithgareddau a hyn yn curo'r targed a osodwyd.
Adeiladu mae hyn ar yr hyn ar y llwyddiant blaenorol. Yn 2017 enwyd cynllun cymunedol Port yn 'Ddarparwr Hwyl Pêl-droed Cymunedol y Flwyddyn'a hynny dros Gymru gyfan gyda Gwobr McDonalds yn cael ei gyflwyno yn Stadiwm Dinas Caerdydd.
Mae'r arweinydd Gethin Jones yn gweithio gydag ysgolion:-
-yn cychwyn clybiau brecwast ysgolion.
-yn defnyddio pêl-droed fel sbardun i wella sgiliau ieithyddol a rhifedd cannoedd o blant De Gwynedd.
-cydweithio efo prosiectau fel Calon-Iach.
-creu diddordeb drwy Ysgolion Pêl-droed yn ystod gwyliau ysgol
Llongyfarckiadau mawr i Gethin a'i dîm o hyffordddwyr am yr holl waith da.

The club's 'Football in the Community' project leader Gethin Jones has released figures which demonstarte that the project has continued its growth in 2018 and has been an outstanding success. The figures underline this achievement:-
1251 boys have taken part
868 girls have taken part in the activities and this exceeds the target set in 2017.
This success story builds on previous successes. In 2017 the project was named the Wales wide 'Fun Football Provider of the Year' with the project receiving the McDonalds Annual Award
The leader Gethin Jones has worked with schools:-
-starting up schooi breakfast clubs
-using football as a starting point to improve the language and number skills of hundreds of children in Gwynedd.
-co-operating with projects like Calon Iach (Healthy Heart)
-organising Football Schools dueing school holidays.
Thanks Gethin and his team for all your hard work.
---

Llongyfarchiadau I'n golwr Paul Pritchard sydd wedi'i enwi yng ngharfan Ynys Môn ar gyfer Gemau'r Ynysoedd. Mae Paul yn cael tymor arbennig rhwng y pyst I Port ac hyd yma mae wedi cadw 11 llechen lân. Chwaraeodd Ynys Môn gêm ymatfer gyda Llandudno neithiwr gan ennill o 2-1.

Congratulations to our keeper Paul Pritchard who was named this week in the Anglesey Island Games squad. Paul is having an outstanding season for Port and has kept 11 clean sheets in all games this season. The Anglesey squad won their preparatory game at Llandudno last night by 2-1.
---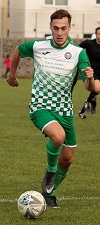 Daeth y ddwy gôl a sgoriodd Shaun Cavanagh yn erbyn Y Fflint a'i gyfanswm goliau cynghrair i 10 gôl. Yn ogystal mae wedi rhwydo ddwywaith mewn gemau Cwpan.
Wrth edrych yn fwy manwl ar ei record ddiweddar, gwelwn ei fod ar rhediad rhyfeddol o ganfod y rhwyd. Mae'r cyfan ond un o'i 10 gôl wedi dod yn ei 8 gêm ddiwetha' (methodd chwarae yn y gêm yn erbyn Prestatyn) ac, yn ystod y rhediad, dim ond mewn un o'r 8 gêm mae wedi methu sgorio. Mae'r llif yma o goliau wedi golygu iddo saethu yn sydyn i fyny rhestr sgorwyr y Gynghrair.
Mae ganddo amrywiaeth o goliau i'w enw; llygad am ddwyn gôl o ddim fel y gwnaeth yn erbyn y Fflint, gôl o ongl gul fel yn erbyn Penrhyncoch a gôl o'r tu allan i'r bocs yn erbyn Llanrhaeadr. Hyn yn ogystal a bod yn sgoeiwr rheolaidd o'r smotyn.
Daeth llwyddiant Shaun er fod wedi diodde' anaf i'w ffêr sy'n golygu fod rhaid gofalu nad yw'n cael ei gor xhwarae. 12 o gemau mae wedi chwarae o'r cychwyn, gyda'r 8 gêm arall yn dod o'r fainc.
Mae'r hogyn 21ain oed, â ymunodd â'r clwb dros yr haf, wedi profi ei hun yn ychwanegiad gwerthchweil i'r garfan. Dal ati i sgorio Shaun!

Shaun Cavanagh continued his impressive run of form with a first half brace on Saturday which brings his season's total to 10 league goals. He has also scored twice in Cup games.
A closer look at his recent scoring record reveal a quite remarkable scoring sequence. All but one of his 10 league goals have come in his last 8 league appearances (he did not play at Prestatyn). During this run he has failed to score on just one occasion. This burst of regular scoring has seen him move rapidly up the HGA scoring charts.
He has scored a variety of goals; a poacher's strike against Flint, a finish from the narrowest of angles against Penrhyncoch as well as a drive from outside the box against Llanrhaeadr. In addition, he is a confident converter of penalties.
This run has been achieved despite the fact that he has been carrying an ankle injury which mean his time on the pitch has had to be managed. He has made 12 starts in all games this season and the other 8 appearances have come via the bench.
The 21-year-old, who joined in the summer, is proving to be a great signing. Carry on scoring Shaun!
---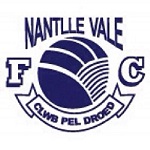 Sicthaodd yr Ail-dîm eu 15 fed buddugoliaeth o'r tymor yn y gynghrair ar Faes Dulyn heddiw gan daro 10 gôl yn y broses. Sgoriodd Rhys Hughes 4 gôl a Cai Henshaw yn rhwydo 3. Rhwydodd Math Roberts, sgoriwr ei gôl gynta' yn y tîm cynta' bythefnod yn ôl, Tom Collins yn ei gêm gynta' ers ymuno wythnos ddiwetha' a Josh Hughes gôl yr un.
Mae hyn yn dod a'r cyfanswm goliau am y tymor yn y gynghrair i 72.

The Reserves recorded their 15th league win of the season at Maes Dulyn today, hitting double figures in the process. Striker Rhys Hughes found the net four times and Cai Henshaw scored his hat-trick. Math Roberts, who scored his first senior goal a fortnight ago, Tom Collins, who only signed for the club last week, and Josh Hughes all scored a goal each.
They have now scored a grand total of 72 league goals so far this season.
---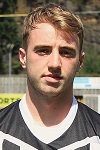 Mae Criag Papirnyk wedi arwyddo Ilan ap Gareth ar fenthyg o glwb Derwyddon Cefn. Mae'n chwaraewr canol cae creadigol efo llygad am gôl. Ymunodd y chwaraewr 19 oed â'r Derwyddon yng Ngorffennaf 2017 o glwb Caer ac mae wedi cychwyn 25 o gemau UGC i'r Derwyddon.
Wrth groesawu Ilan i'r clwb dywedodd Craig, "Mae'n dda gen i gyhoeddi fod Ilan ap Gareth yn ymuno efo ni ac rwy'n ddiolchgar i Huw (Griffiths) a'r Derwyddon am eu cymorth efo'r trosglwyddiad.
" Bydd yn ymuno â'r garfan yn syth ar gyfer y gêm gyda Fflint ddydd Sadwrn. Bydd yn ychwanegiad at y garfan wrth inni symud ymlaen efo'r tymor gan ddod a tipyn o safon i adran o'r tîm sydd eisoes yn gry'.
"Un o Bala ydy Ilan ac yn wyneb cyfarwydd i nifer o'r hogiau a'r tîm reoli, felly bydd yn medru addasu a ffitio i fewn yn syth, "Rwy'n edrych ymlaen i weithio efo fo, croeso i'r clwb Ilan"

Craig Papirnyk has announced today that Ilan ap Gareth is joining the club on loan from Cefn Druids. Ilan is a creative midfield player who also has an eye for goal. The 19 year-old joined the Druids in July 2017 from Chester FC and has made 25 WPL starts for the club.
Craig welcomed Ilan to the club, "I'm pleased to announce that Ilan Ap Gareth will be joining us and I would like to thank Huw (Griffiths) and Druids for their assistance with the transfer.
"He will come straight into Saturdays squad that faces Flint bolstering the squad and helping us continue to push on this season, adding real quality to our already strong midfield.
"Ilan is Bala born and already a familiar face to some of the lads and the management staff so his introduction to the club will be a smooth transition for him , he will settle straight in.
"I'm looking forward to working with him, welcome to the club Ilan."
---
Noddwyr/ Match Sponsor: Tanronnen Inn, Beddgelert

Pnawn Sadwrn byddwn yn croesawu Y Fflint I'r Traeth ar gyfer gêm rhwng dau o'r clybiau sy'n ceisio gosod sialens I Airbus ar y brig. Mae'r grwp o 5 bellach wedi creu gwagle o 8 pwynt rhyngddynt â'r gweddill. Bydd hon yn gêm rhwng 2ail a 4ydd gyda 2 bwynt yn eu gwahanu â Fflint efo gêm mewn llaw. Byddwn yn barod, felly, am dipyn o frwydr am y pwyntiau.
Dros y 5 gem ddiwetha' cafodd y Fflint 2 fuddugoliaeth, colli 2 ac un gêm gyfartal. Ond yn llechu tu ôl i'r ffigurau mae 'na un canlyniad arbennig. Ar Rhagfyr 15 roedd un gôl gan eu prif sgoriwr, Mark Cadwallader, yn ddigon i'r Fflint guro Airbus a dod â'r record cant y cant i ben. Yr wythnos hon mae'r clwb wedi arwyddo Gerard Kinsella, chwaraewr canol cae o Marine ond, gan ei fod yn drosglwyddiad rhyngwladol, go brin all o chwarae ddydd Sadwrn.
Pan gyfarfu'r ddau yn ôl ym mis Awst ar Gae y Castell, cyfartal oedd hi gyda gôl gan Sion Edwards yn canslo gôl bisâr i rhwyd eu hunain.
Yn dilyn collli i Fangor, a gêm gyfartal gyffrous ym Mhrestatyn, cafwyd buddugoliaeth y Sadwrn diwetha', diolch i berfformiad safonol yn yr ail hanner a 4 gôl gwerthchweil. Bydd angen chwarae o safon eto y Sadwrn nesa' i sicrhau y pwyntiau. C;mon Port!!
AIL-DÎM: Bydd yr Ail-dîm hefyd yn chwarae pnawn Sadwrn oddi-cartref yn erbyn Nantlle Fêl. Cic gynta' 2pm.

On Saturday we will be welcoming Flint to the Traeth for a game between two of the HGA's chasing pack. The chasing pack of five have now broken away from the rest with a gap of 8pts having developed. On Saturday, 2nd will play 4th , separated by just 2pts with Flint having a game in hand, So it's a case of everything to play for and we can expect a titanic contest.
Flint's form over the last 5 games shows 2 wins, 2 losses and a draw. But behind those figures hides a pretty significant result. On December 15th, a single goal, from their leading scorer Mark Cadwallader, was enough to defeat Airbus and end a 100% record. They have announced a new signing from Marine FC, midfielder Gerard Kinsella, who will however require international clearance to play.
When the two clubs met back in August at Cae y Castell it ended all square when a Sion Edwards' goal cancelled out a bizarre own goal for Flint.
Following a loss to Bangor and an exciting draw at Prestatyn, Port got back to winning last Saturday with a strong second-half performance and four quality goals. More quality will be needed to come out on top next Saturday. C'mon Port!!
RESERVES: The Reserves will also be in action on Saturday when they travel to take on Nantlle Vale for a League match. Kick off 2pm.
---

Mae Academi Clwb Pêl-droed Porthmadog am ymestyn y tîm o hyfforddwyr gan apwyntio 2 berson o'r newydd. Dyma gyfle cyffrous i ymuno a thîm o hyfforddwyr ymroddedig. Yr anghenion
– Bod ar gael pob nos Lun ar gyfer sesiynau hyfforddi
Arolygu gemau timau'r Academi, cartref ac i ffwrdd, a'u cynhelir fel arfer ar ddydd Sul
Cymwysterau – hyfforddwyr gyda thrwydded 'C' neu yn gweithio tuag at sicrhau y cymwyster. 'Rydym yn barod hefyd i ystyried ymgeiswyr brwdfrydig sydd a'u pryd ar sicrhau cymwysterau priodol a dilyn gyrfa leol yn y maes hyfforddi.
Bydd angen ymrwymo i'r archwiliadau cefndir angenrheidiol cyn cychwyn ar y swydd Cysylltwch a – Rob Bennett, Ysgrifennydd Cyffredinol ar obcounty@aol.com neu 07773488163

Porthmadog FC is looking to increase its number of qualified coaches and is looking for at least 2 new members to join our Young Players Academy. This is an exciting opportunity to join a team of committed coaches. You will
– Have to be available every Monday night to undertake training session
Oversee the Academy games, home and away, that are usually played on Sundays Qualifications – a coach who has achieved a 'C' Licence or is working towards achieving it. We are also ready to appoint enthusiastic candidates who want to develop a career as a coach.
Before embarking on the post the necessary background checks will have to be undertaken Contact – Rob Bennett, General Secretary at obcounty@aol.com or 07773488163
---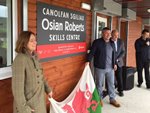 Mae'r ystadegau yn dangos mai yn ystod mis Ionawr mae'r nifer mwyaf o bobol yn meddwl o ddifri am eu dyfodol ac yn enwedig gwella eu sefyllfa economaidd. Efallai mai effaith toriad hir dros y Nadolig a'r holl wario sydd yn gyfrifol am hyn. Ond, heb os nac oni bai, mae amryw yn meddwl o ddifri am wella a datblygu eu sgiliau yn ogystal a ennill cymwysterau a all arwain at well swydd ac, yn sgil hynny, mwy o gyflog!
Yn 2016 sefydlodd Clwb Pêl-droed Porthmadog 'Canolfan Sgiliau Osian Roberts' ac ers hynny sefydlwyd Partneriaeth gydag amryw o ddarparwyr hyfforddiant ac fe drefnwyd llawer o gyrsiau, seminarau a chyflwyniadau yn y Traeth. Rhwng mis Ebrill a Rhagfyr 2018 mynychodd dros 1,500 o unigolion hyfforddiant o rhyw fath neu'i gilydd.
. Fel rhan o ddatblygiad y Ganolfan mae'r Clwb bellach wedi sicrhau cyllid oddiwrth cronfa 'Arloesi Gwynedd' (Cwmni Anog sydd a swyddfa yn y dref), Cartrefi Cymunedol Gwynedd a Choleg Meirion Dwyfor i ymgymeryd â'r arolwg sgiliau mwyaf uchelgeisiol a chynhwysfawr erioed yn y dref. Y nod yw ceisio darganfod beth yw anghenion a dyheadau hyfforddi pobol a busnesau'r dref, ac, yr un mor bwysig, beth sydd yn eu rhwystro rhag cymeryd rhan mewn hyfforddiant ar hyn o bryd. Wedyn caiff y wybodaeth a gasglir eu rannu ymysg darparwyr hyfforddiant o bob math a phob lefel, o'r sylfaenol i ddarpariaeth safonol. Gobeithir yn y pendraw y gellir amrywio y ddarpariaeth bresennol fel bo llawer mwy o unigolion a busnesau yn gallu manteisio arno.
Os hoffech gymeryd rhan yn yr arolwg, neu gwyddoch am rhywun arall fyddai a diddordeb, cysylltwch ag andrew.davies64@yahoo.com neu ffoniwch 07787783575. Bydd pob cyfweliad a/neu sgwrs yn hollol gyfrinachol.

Statistics show that it is during the month of January that most people think about their future, especially in terms of enhancing their skills, achieving qualifications and securing better employment or even just getting a job. It may be as a result of the long Christmas break and the amount of, sometimes very scarce, money that is spent over this period!
In 2016 Porthmadog FC established its 'Osian Roberts Skills Centre' at its ground, the Traeth. A partnership was established with training providers on a variety of levels and a series of courses, seminars and presentations have been held regularly since. Between April and December 2018 over 1,500 people used this provision.
As part of the development of the project and the Skills Centre the Club is about to undertake what is probably the most ambitious and comprehensive 'Skills Audit' ever in the Porthmadog area. It has received funding from 'Arloesi (Innovative) Gwynedd a fund run by Porthmadog based company Anog, Gwynedd Social Housing and Coleg Meirion Dwyfor. The aim is to try and identify in more detail what the training and skills development needs and aspirations of local people and businesses are. But more importantly perhaps why some of them are not utilising the services and provision available to them and what are the barriers that prevent them. When the survey is concluded the information will be shared with training providers at all levels with a view of encouraging them to react positively to the demand. This will help to ensure a much better provision that will meet the community's needs and aspirations, leading to the enhancing of the local skills and qualifications base of the area.
If you would like to participate – in complete confidence, or know of anybody else who would be interested contact andrew.davies64@yahoo.com or phone 07787783575
DWJ
---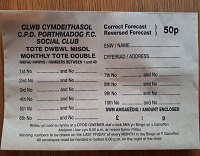 Y rhifau lwcus yn TOTE mis Rhagfyr oedd 1 a 3. Roedd 2 enillydd (i'w gadarnhau) yn ennill £150 yr un. Llongyfarchiadau i C Jones, Porthmadog a M Roberts, Penrhyn.
Bydd rhaid gwneud unrhyw gais erbyn 8 y.h. nos Wener, 11eg o fis Ionawr. Bydd y rhifau ar gyfer y Tote nesaf yn cael eu tynnu yn y sesiwn Bingo Clwb Cymdeithasol, Clwb Pêl-Droed Porthmadog ar nos Wener 25 Ionawr yn Y Ganolfan.
Amlenni Tote ar gael o Siop Pikes, Y Ganolfan, Clwb Pêl-droed Porthmadog neu Dylan 07900512345.

The winning numbers in the DecemberTOTE were 1 and 3. There were 2 winners (to be confirmed) winning a prize of £150 each. Congratulations to C Jones, Porthmadog, and M Roberts, Penrhyn.
Any claims must be made by 8pm on Friday, 11th January. The next Tote will be drawn at the monthly Porthmadog FC Social Club Bingo, held at Y Ganolfan on Friday 25th January.
Tote envelopes available from Pikes Newsagents, Y Ganolfan, Porthmadog F C Clubhouse or Dylan 07900512345
---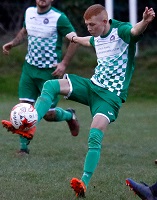 Cychwynnodd yr Ail-dîm 2019 efo buddugoliaeth o 4-3 heno ar Y Morfa, Conwy. Er mwyn sicrhau'r fuddugoliaeth bu angen iddynt frwydro 'nol i ennill y 3 phwynt. Aeth Port ar y blaen ar ôl 20 munud pan gododd Rhys Hughes y bêl dros ben y golwr. Ond cafwyd ymateb yn syth wrth Conwy a hwy oedd ar y blaen o 2-1 ar yr hanner. Aeth pethau'n waeth ar ôl 65 munud wrth i'r clwb cartref fynd 3-1 ar y blaen. Ond cafwyd ymateb gwych gan Port wrth i Ben Williams a Cai Henshaw ddod â'r sgôr yn gyfartal o fewn 5 munud. Dau funud eto a roedd Port 4-3 ar y blaen gyda Rhys Hughes yn rhwydo ei ail o'r noson. Wedi'r cyffro a'r rhuthr o goliau arhosodd y sgôr yn 4-3 hyd y diwedd.
Gyda Dinbych hefyd yn ennill heno mae Port yn parhau ar frig yr adran gyda mantais o 9 pwynt.

The Reserves started 2019 with a 4-3 win at Conwy tonight. But it required a great second -half fight back to secure all tjree points. Rhys Hughes put Port ahead after 20 minutes with a lob over the keeper. But the Borough soon responded and went in 2-1 ahead at the interval. The home team went 3-1 up on 65 minutes but within 5 minutes Port were level with goals from Ben Williams and Cai Henshaw. Two minutes later Port went ahead when Rhys Hughes netted his 2nd of the match. After a mad flurry of goals the score remained at 4-3 to Port at the final whistle.
With Denbich also winning tonight Port remain at the top with a 9 point advanatage
---

Bydd yr Ail-dîm yn chwarae eto no yfory (nos Wener) pan fyddant yn teithio i Gonwy.
Bydd y 4 gem oddi cartref yn ystod mis Ionawr.
Gwener 4 Ionawr: Conwy v Port 7.30pm
Sadwrn 12 Ionawr: Nantlle Fêl v Port 2pm
Gwener 18 Ionawr: Prestatyn v Port 7.30pm
Sadwrn 26 Ionawr: Pwllheli v Port 2pm

The Reserves will return to action tomorrow night (Friday) when they travel to Conwy.
Their 4 fixtures during January will all be away from home.
Friday 4 January: Conwy v Port 7.30pm
Saturday 12 January: Nantlle Fêl v Port 2pm
Friday 18 January: Prestatyn v Port 7.30pm
Saturday 26 January: Pwllheli v Port 2pm
---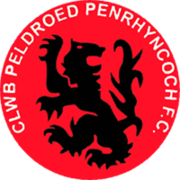 Noddwr / Match Sponsor:HAYDN E. WILLIAMS CYF.Syrfewyr Adeiladu Siartredig / Chartered Building Surveyors

Pnawn Sadwrn byddwn yn croesawu Penrhyncoch I'r Traeth, Cyfarfu'r ddau glwb ar Gae Baker yn y gêm gynta' o'r tymor, pan enillodd Port o 2-0. Wedi hyn aeth y Rwsters ymlaen i ennill 3 o'r 4 gêm nesa' ond, ers hynny nid yw'r clwb o'r canolbarth wedi ennill yr un gêm arall. Mae'r gweddill o'u 5 pwynt wedi dod o gemau cyfartal. Mae'r cyfanswm o 14 pwynt yn eu gadael yn y safleoedd disgyn o'r HGA. O edrych yn fwy manwl ar eu canlyniadau gwelwn na ildiwyd mwy na 2 gôl mewn gêm, ar wahân i un golled o 3-1 sy'n dangos eu bod yn dîm anodd i'w torri i lawr.
Bu'n rhaid gohirio eu gem gartre y Sadwrn diwetha' yn erbyn Treffynnon, gyda'r cae dan ddwr. Yn eu gêm ola colli 1-0 i Fwcle oedd yr hanes.
Yn dilyn y cyffro yn Prestatyn y Sadwrn diwetha' byddai cefnogwyr yn ddigon hapus efo 3 phwynt a gêm fach dawel digyffro yr wyrhno hon, er mwyn cadw'r clwb yn yr ail safle. Bonws mawr yr wythnos diwetha oedd perfformiadau'r talent ifac yr Ail-dîm. C'mon Port!!

On Saturday Port will welcome Penrhyncoch to the Traeth. The clubs met at Cae Baker for the opening game of the season which Port won by 2-0. The Roosters then went on to win 3 of their next 4 fixtures and since then they have not been able to record another victory. Their remaining five points have come from 5 drawn games. The total of 14 points currently leaves them in a relegation place. A closer examination of their results, reveal that, apart from one 3-1 defeat they, have at worst only conceded 2 goals in a game, proving that they are not the easiest team to break down.
Their home game last weekend against Holywell Town was postponed because of a waterlogged pitch and their last result was a 1-0 defeat at home to Buckley.
Following the excitement of last weekend, supporters would settle for 3 points in a more relaxed atmosphere to maintain their 2nd place in the table. The contribution made by the talented young reserves last Saturday proved to be a real bonus. C'mon Port!!
---

Cychwyn dydd Iau 10ed Ionawr 1yp-3.30yp yng Nghanolfan Sgiliau Osian Roberts y TraethPorthmadog. Dros 10 wythnos. Cyfle i wella a datblygu eich sgiliau cyfrifadurol. Cysylltwch bookhireportfc@yahoo.com neu 07469217872

Starting Thursday, 10th January between 1pm and 3.30pm at the Osian Roberts Skills Centre Traeth, Porthmadog IT course to last for 10 weeks. Further info/to book -bookhireportfc@yahoo.com or 07469217872
---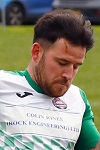 Bydd Jay Gibbs yn gadael Port i ddychwelyd i Llandudno. Mae hyn yn newyddion siomedig yn colli chwaraewr o dalent, yn enwedig o ystyried maint y garfan a'r anafiadau diweddar. Daeth ei ymddangosiad diwetha' yn y gêm yng Nghwpan Cymru yn erbyn Airbus. Nid oedd ar gael am y dair gêm ddiwetha' oherwydd gwaharddiad.
Isod gweler ymateb Craig Papirnyk.

Jay Gibbs will be leaving Port and returning to Llandudno. Given Port's small squad and recent injuries, this is very disappointing news losing a talented midfielder. Jay's last appearance was in the Welsh Cup tie at Airbus. He has missed the last three games due to suspension.
Manager Craig Papirnyk responded to this development:

"I am very disappointed to be losing a player of Jay's calibre. He has no doubt strengthened us this season and helped others within the squad improve.
"Jay feels that he has a point to prove in the WPL and wants to give it another go at that level. From a playing point of view, I understand his reasoning, although frustrated to be losing a quality player. I would like to wish him all the best.
"We will carry on as normal and look to continue improving each week, we have a big game Saturday to prepare for and the lads are all up for the challenge to finish this season as high as possible." Come on Port !
---