Noddwr / Match Sponsor: RJ WILLIAMS HONDA TALSARNAU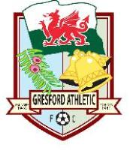 Pnawn Sadwrn byddwn yn croesawu Gresffodd i'r Traeth. Roedd eu gêm yn un o ond dwy i oresgyn y glaw monswn. Cyfartal a di-sgôr oedd y gêm honno gyda Rhuthun, ac mae'r canlyniad hwnnw yn dweud dipyn go lew am dymor Gresffordd. Mae'r rheolwr Steve Halliwell wedi ei gwneud yn dîm anodd iawn i'w guro. Gorffenodd 4 o'u 5 gêm ddiwethaf yn gyfartal. Yn yr 8 gêm ddiwetha' ni lwyddodd unrhyw glwb i sgorio mwy na un gôl yn eu herbyn. Mae 9 o'u gemau y tymor hwn wedi gorffen yn gyfartal a hyn yn fwy na unrhyw glwb arall yn y gynghrair. Ar hyn o bryd maent yn y 6ed safle, a pe byddent wedi troi rhai o'r gemau gyfartal yn fuddugoliaethau byddent yn y 4 ucha[ mae'n siwr.
Bydd Port, yn dilyn gohirio gêm y Sadwrn diwetha', yn edrych i rhoi'r perfformiad siomedig yn Rhuthun tu ô1) iddynt a gwthio ymlaen er mwyn roi pwysau ar Y Fflint yn yr ail safle. Ond rhaid cyfaddef fod fod Fflint mewn safle cry' , 4 pwynt ar y blaen â gêm mewn llaw. Oherwydd y gohiriad bydd gan Sion Edwards un gêm o'i waharddiad yn weddill ac felly ni fydd ar fael.
Yn y gêm gyfatebol ym mis Tachwedd roedd angen gôl hwyr o'r smotyn gan Shaun Cavanagh i sicrhau y 3 phwynt. Mae gêm dynn arall yn bosub iawn y Sadwrn nesa'. C'mon Port!!

On Saturday Port will welcome Gresford Athletic to the Traeth. The Wrexham area club's game last Saturday was one of only two HGA games to beat the torrential rain. That game with Ruthin Town ended in a goalless draw, a result that tells us a great deal about Gresford's season. Manager Steve Halliwell has made them incredibly difficult to beat and 4 of their 5 games have resulted in draws. In their last 8 games, no team has managed to score more than a single goal against them. They have drawn 9 games this season, more than any other club. They are currently in 6th place in the table and had they turned just a few of these draws into wins they could have been heading for a top 4 finish.
Port, following last Saturday's postponement, will be looking to put a below par performance at Ruthin behind them, and push on to renew their challenge to Flint in 2nd place. Flint are however in a strong position, with 4 points more and a game in hand. Sion Edwards, with one game of his ban remaining, will again be unavailable following the postponement of the Guilsfield game.
When the two clubs met in the corresponding game back in November, Port needed Shaun Cavanagh's late, late penalty to collect the 3 points. Another close contest is probably on the cards so C'mon Port!!!
---

Buddugoliaeth arall i dîm ifanc Sion Eirian heno. Cychwyn da gyda Sion Parry yn rhwydo ar ôl 6 munud. Daeth goliau pellach wrth Reece Evans a Rhys Hughes ac un gan Llanrwst i'w gwneud yn 3-1 ar yr hanner. Yn yr ail hanner rhwydodd Llanrwst i'w gwneud yn 3-1 onf munudau yn ddiweddarach sgoriodd Sion Parry o'r smotyn a'i gwneud yn 4-2. Dwy gôl arall i Port i'w gwneud yn 6-2 gyda Rhys Hughes yn sgorio eto. Ond Llanrwst yn gorffen yn gry' er iddynt fynd lawr i 10 dyn a gwneud y sgôr terfynol yn 6-4. Mantais i Port o 10 pwynt ar frig y tabl.

Another win for Sion Eirian's young team. Siun Parry got them off to a good start with a goal after 6 mins, Further goals followed from Reece Evans and Rhys Hughes and one for Llanrwst made it 3-1 at the interval. In the second period Llanrwst reduced the arrears , making it 3-2 but Sion Parry netted a second from the spot making it 4-2. Port added two more goals to make it 6-2 with Rhys Hughes netting again. Despite being down to 10 men, there was a strong finish from Llanrwst to make it a final score of 6-4; This gives the Res, a 10 point advantage at the top of the table.
---

Mae yna ddyddiad newydd i'r gêm gyda Cegidfa. Chwaraeir y gêm ar Sadwrn 13eg Ebrill. Cic gynta' 2.30pm

The postponed HGA fixture against Guilsfield FC has now been re-arranged for Saturday April 13th Kick-off 2.30pm
---

Yn dilyn gohirio'r gem yn erbyn Penmanmawr bydd yr Ail-dîm yn chwarae dwy gêm gynghrair yn ystod yr wythnos.
Nos Fawrth Port v Llanrwst. Cic gynta'ar Y Traeth 7.30pm
Nos Wener Llangefni.v Port (yn Llamgefni am 7.30 pm.)
Erbyn hyn mae'r Ail-dîm yn gwybod mai Bae Colwyn fydd eu gwrthwynebwyr yn Ffeinal Cwpan Tân Gwyllt, Lock Stock. Mae'r dyddiad a'r lleoliad ar gyfer y Ffeinal eto I'w benderfynu.

With yesterday's Reserve fixture at Penmaenmawr falling foul of the weather attention turns to two league fixtures during the week.
Tuesday Port v Llanrwst kick off 7,30pm at the Traeth
Friday Llangefni v Port (at Llangefni kick off 7.30 pm
The Reserves now know that their opponents in the Lock Stock Fireworks will be Colwyn Bay Res. The date and venue of the final are yet to be decided.
---

Enillydd y "Draw Wythnosol" am wythnos 11 yw rhif 200 Ken Jones. Yn ennill gwobr o £75 Llongyfarchiadau!!
Cefnogwch y Clwb -
Ymunwch â'r "DRAW WYTHNOSOL" Siawns i ennill £75 am £1 yr wythnos.
Am fwy o wybodaeth cysylltwch a Enid Owen 07901876120 neu Dylan Rees 07900512345 neu rees48wesla@gmail.com

The "Weekly Draw" winner for week 11 is no.200 Ken Jones who wins the £75 prize Congratulations!!
Support the Club
- Join the " WEEKLY DRAW" £1 weekly for your chance to win £75!!
For more information contact Enid Owen 07901876120 or Dylan Rees 07900512345 / rees48wesla@gmail.com
---

Gohiriwyd y gêm gyda Cegidfa, Yn dilyn glaw eithriadol o drwm yn yr awr ddiwetha', nid yw'n bosib mynd ymalen a'r gêm

The game against Guilsfield has been postponed. Very heavy rain in the past hour has made the ground unplayable
---

Mae gem yr Ail-dîm yn erbyn Penmaenmawr wedi'i gohirio.

Reserves game at Penmaenmawr is OFF
---

COFIWCH! COFIWCH! Y gic gynta' pnawn Sadwrn am 2 pm ( Port v Cegidfa )

PLEASE NOTE!! kick-off on Saturday 2 pm ( Port v Guilsfied )
---

Noddwr / Match Sponsor: HAFOD WEN, Harlech.



Pnawn Sadwrn am 2 o'r gloch bydd Port yn chwarae Cegidfa ar Y Traeth, Yn dilyn canlyniad siomedig yn Rhuthun bydd Port angen codi eu gêm a gwneud yn iawn am y perfformiad di-fflach a gafwyd. Er waetha'r un gem yma mae Port yn dal yn y 3ydd safle gyda'r siawns i orffen yn y safle uchaf ers iddynt ddisgyn i'r HGA yn 2009/10.
Gohiriwyd y gêm rhwng Cegidfa a Treffynnon y penwythnos diwethaf yn gadel y clwb bellach yn y 10fed safle a gyda 7 gêm yn weddill. Bydd y clwb o'r canolbarth yn awyddus i ennill pwyntiau i'w codi i hanner ucha'r tabl. Dros y blynyddoedd maent wedi bod yn wrthwynebwyr anodd ac yn un o'r clybiau mwya' cyson yn yr HGA. Ond i'w gymharu a tymhorau blaenorol maent wedi tan gyflawni i raddau y tymor hwn. Er waetha' hyn mae'n werth sylwi fod y clwb wedi mynd 5 gêm heb golli, tan eu gem ddiwetha' yn erbyn Dinbych.
Mae eu carfan yn dal efo'r 'hen wynebau' fel Andy Ford, Chris Cathrall, Callum Bromley ac Adam Jenkins, sydd wedi bod mor gyson iddynt. Yn y gêm gyfatebol ar Glos Mytton cafwyd berfformiad cadarn gan Port a buddugoliaeth o 2-0 gyda Iwan Lewis a Shaun Cavanagh yn rhwydo. C'mon Port!!

On Saturday with a 2pm kick off Port will entertain Guilsfield at the Traeth. Following a disappointing result at Ruthin, Port will come to this fixture needing to raise their game to make amends for what was a strangely unconvincing performance. Port however remain in 3rd place and can end the season with their best finish since dropping back to the HGA in 2009/10.
The Guils, who had last weekend's home fixture postponed, are currently in 10th place in the table but with 7 games remaining they will look to pick up points to finish in the top half of the table. They have been tough opponents over the years. They have to be one of the most consistent performers in the HGA. This season it would be true to say that they have under-performed in comparison with recent seasons but, until the defeat at home to Denbigh, they had gone 5 games without defeat.
Their squad continues to show the 'usual suspects' and top performers like Andy Ford, Chris Cathrall, Callum Bromley and Adam Jenkins. In the corresponding game at Clos Mytton, a strong Port performance gave them a 2-0 win with the goals from Iwan Lewis and Shaun Cavanagh. C'mon Por!!
---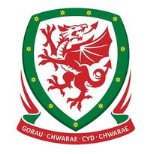 Mae'r Gymdeithas Bêl-droed wedi gofyn i glybiau ymateb i arolwg ac, erbyn hyn, mae mwy na 350 o glybiau wedi gwneud. Gall clybiau gysylltu efo'r arolwg ar y cyfeiriad isod. Bydd ymateb ond yn cymryd ychydig o funudau o amser clybiau. Mae swyddogion yr HGA yn annog bob clwb i lenwi'r arolwg.
https://www.surveymonkey.co.uk/r/DHCCFHC
Y diwrnod ola' i dderbyn ymatebion ydy Llun Mawrth 18 2019 ac bydd yr ymatebion yma yn sail i benderfyniadau allweddol y Gymdeithas.

The FAW have issued a survey to all clubs, to date they have had over 350 clubs have responded
The survey can be accessed on the following link and should take no more than a few minutes of a clubs time:If you have not already done so please fill in the survey. HGA officials are urging clubs to respond
https://www.surveymonkey.co.uk/r/DHCCFHC
The deadline for survey responses will be Monday March 18th 2019, and these will base some key decisions on responses received up to that time.
---

Enillydd y "Draw Wythnosol" am Wythnos 10 yw rhif 194 Eryl Jones. Llongyfarchiadau!
Os hoffech ymuno a'r "Draw Wythnosol" cysylltwch a Enid Owen, Dylan Rees neu unrhyw aelod o'r pwyllgor.

The "Weekly Draw" winner for Week 10 is no.194 Eryl Jones. Congratulations!!
Fancy joining the Weekly Draw? Contact: Enid Owen, Dylan Rees or any Committee Member.
---

Mae cynllun Port yn y Gymuned yn cynnal Ysgolion Pêl-droed ar Y Traeth (LL49 9PP) yn ystod gwyliau'r Pasg ar y dyddiau canlynol:
Dydd Llun 15fed a Dydd Llun 22ain o Ebrill
Dydd Mercher 17eg a Dydd Mercher 24ain o Ebrill
10 am -3 pm. Oed 6-12
(GOLLWNG am 9am AR GAEL i gynnwys BRECWAST) Dewch â dillad cynnes, pecyn bwyd. digon o ddiod a chôt law.
I SICRHAU LLE:
GETHIN JONES 07974033552


Porthmadog FC, Football in the Community Scheme, will hold Soccer Schools at the Traeth (LL49 9PP) during the Easter Holidays on the following dates:
Monday 15th and Monday 22nd of April.
Wednesday 17th and Wednesday 24th of April.
10 am – 3pm. Oed: 6-12
(DROP OFF at 9am AVAILABLE BREAKFAST INCLUDED)
£15 a day or £25 if you book 2 days.
Bring warm clothing, a packed lunch, plenty to drink and waterproof clothing.
TO BOOK:
GETHIN JONES 07974033552
---

Bu'n rhaid gohirio gêm yr Ail-Dîm, a oedd i'w chwarae heno yn Llangefni, oherwydd cyflwr y cae yn dilyn glaw trwm.
Adrefnwyd y gêm i'w chwarae ar nos Wener. 22 Mawrth, 7.30pm

Tonight's Reserve game against Llangefni Town Res has had to be postponed due to a waterlogged pitch.
The gam has been rescheduled for Friday 22 March 2019. 7:30 kickoff
---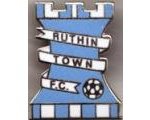 Pnawn Sadwrn bydd Port yn teithio i Rhuthun gan gymryd hyder o'u rhediad da o fuddugoliaethau diweddar gan rhoi mwy o bwysau ar Y Fflint yn yr ail safle. Daw Rhuthun i'r gêm yn dilyn colli yn annisgwyl yn erbyn Llanrhaeadr-ym-Mochnant gan eu gadael yn y 9fed safle yn y tabl. Ond o brofiad medrwn ddweud fod pob gêm yn Rhuthun yn dalcen caled a byddwn yn disgwyl yr un fath pnawn Sadwrn.
Wedi rhwystro Corrig McGonigle, prif sgoriwr yr HGA, rhag sgorio bnawn Sadwrn diwetha' bydd yr un sialens eto wrth wynebu Llyr Morris un arall o sgorwyr rheolaidd y gynhghrair.
Pan gyfarfu'r ddau ar Y Traeth 2-0 oedd y sgôe terfynol gyda Shaun Cavanagh yn rhwydo'r ddwy.
Erbyn hyn mae Port yn ddiguro yn eu 5 gêm ddiwetha' gan ennill y dair olaf heb idlio gôl. Golyga hyn fod gan Port 11 llechen lân gynghrair a 3 arall mewn gemau cwpan. C'mon Port!!

On Saturday Port travel to Ruthin on a winning run and ready to further challenge Flint for a 2nd- place finish in the HGA, Ruthin come into this game on the back of a surprise 3-3 defeat against Llanrhaeadr-ym-Mochnant leaving them in 9th place in the table. But Ruthin have never provided less than tough opposition.
After denying the league's leading scorer Corrig McGonigle a goal last Saturday this weekend they will need to do the same with another regular scorer, Llyr Morris with 15 league goals.
When the two clubs met at the Traeth Port ran out winners by 2-0 with Shaun Cavanagh scoring both.
Port are now unbeaten in 5 games and winning the last three without conceding a goal. This brings the tally of shut-outs to 11 in league games and 3 in cup ties. C'mon Port!!
---

Mae'r clwb yn ddiolchgar am rodd hynod o hael a dderbyniwyd wrth deulu y diweddar Robert Roberts, Chwilog. Cafodd casgliad ei wneud yn ystod y gwasanaeth a dymuniad Mr Roberts oedd fod y Clwb yn derbyn hanner y casgliad ac rydym yn hynod ddiolchgar iddynt am wneud hynny. Mae gan y teulu gysylltiadau cryf gyda'r clwb sydd yn mynd yn ôl i'r 50au pan fu tad Mr Roberts yn ymwneud â'r clwb.
Mae'r cysylltiadau teuluol yn parhau hyd heddiw gan fod wyr Mr Roberts yn chwarae yn y gôl i dîm Dan 16 CPD Porthmadog. Anfonwn ein cydymdeimlad dwysaf â'r teulu yn eu galar, gan ddiolch iddynt am y rhodd hynod o hael.

The club would like to thank the family of the late Robert Roberts, Chwilog for their kind and generous donation to the club. A collection was made during the service and it was Mr Roberts' wish that the club be given half the amount donated. There are strong links between the club and the family going back to the 50's when Mr Roberts' father served the club.
This connection continues today, almost 70 years later, as Mr Roberts' grandson is the present CPD Porthmadog U 16's goalkeeper. We extend our condolences to the family at this sad time and thank them for their generosity.
---

Bu Dave Jones Daily Post yn gohebu ar bêl-droed lleol y gogledd, dros gyfnod hir ac mae gan yr holl glybiau ddyled enfawr iddo am ei holl waith.
Bellach mae Dave wedi ail ymddangos mewn fformat newydd ar word[ress.com ac yno cewch ddarllen ei flog chwaraeon rheolaidd 'SGÔR'. Yno mae'r un sylw i bêl-droed ar bob lefel a hynny gyda un neu ddau o ychwanegiadau gwerthchweil. Mae un o rhain o ddiddurdeb arbennig i selogion Y Traeth. Mae gan Dave Jones gyfres am 'Fawrion Pêl-droed Ynys Môn'. Y cynta' i ymddangos ydy'r un am Viv Williams rheolwr hynod lwyddianus tîm Port yn 3002/03 a lwyddodd, gyda Osian Eoberts, i gynnal y clwb yn UGC ac, yn ddiweddarach, ddychwelodd eto i'r Traeth i gadw Port i fyny ar ddiwrnod ola'r tymor mewn gêm ddramatig gyda'r Rhyl.
Rhif 6 yn y gyfres ydy golwr presennol Port, Paul Pritchard, ac yn cael tymor rhyfeddol. Chwaraeodd i nifer o glybiau dros y blynyddoedd gan greu argraff ym mhobman a chwarae rhan allweddol bob tro.Roedd ei arwyddo yn yr haf yn dipyn o coup i Craig Papirnyk.
Os ydych heb ddod ar draws y Blog eto mae gwledd yn eich haros ar
davejblog986322360.wordpress.com

Dave Jones Daily Post has been the key name in grassroots football coverage in the north of Wales over many years and the debt which clubs owe is immense.
Dave has now reappeared in a new format on wrodpress.com where you can read his regular Sports Blog, 'SGÔR' There you will find the same wide coverage for football at all levels but with one or two excellent extras.
On of the current extras is of special interest to the Traeth faithful. He has a series on 'Anglesey Football Greats'. First one up was Viv Williams manager of the highly successful Port team of 2002/03, who, with Osian Roberts maintained a strong showing at WPL level and then later returned to the Traeth to keep Port up on the last day of the season in that dramatic game against Rhyl.
No 6 in the impressive list is current Port keeper Paul Pritchard and enjoying a tremendous season at he Traeth. The much-travelled keeper has impressed and been a key figure in every club he has played for and has been a key signing for Craig Papirnyk as a replacement for Richard Harvey.
If you have not yet found the Blog then a treat awaits you on davejblog986322360.wordpress.com
---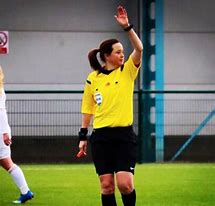 Mae cael 'go' ar y Dyfarnwr yn rhan o hwyl pnawn Sadwrn i nifer. Ond y gwirionedd ydy fod yna brinder difrifol o ddyfarnwyr a allai hyn droi yn argyfwg difrifol i'r gamp. Yn barod bu'n rhaid gohirio gemau gan nad oedd dyfanrnwr ar gael. Gyda'r galw yn broblem gyffredinol, gan gynnwys gemau Academi a Ieuenctid, mae'r Gymdeithas Bêl-droed wedi lansio ymgyrch i gynyddu'r niferoedd.
Mewn llythyr at y clybiau maent yn dweud: "Ynghyd â'r cwrs dyfarnu uwch (arlein), byddwn yn lansio Cwrs Dyfarnu i Arweinwyr. Bydd hwn yn fersiwn fer o'r Cwrs Uwch ac yn galluogi'r rhai sy'n llwyddianus i ddyfarnu gemau Ieuenctid.
"Byddwn hefyd yn trefnu ein Cwrs i ferched (Arlein) gyda sesiwn ymarferol yn Parc y Ddraig Casnewydd ar 12 Mai ac un arall i ddilyn yn y Gogledd yn ystod yr Haf."
A ydych yn ystyried dod yn Ddyfarnwr? Byddwn yn hysbysebu'r cyrsiau ar Gwefan / Trydar a Facebook CPD Porthmadog. May o wybodaeth ar www.becomearef.wales
Ewch amdani bydd yn gyfle i wneud rhywbeth gwych dros bel-droed yng Nghymru.

Having a go at the Ref is for many part and parcel of the Saturday afternoon entertainment. But in reality there is a serious shortage of referees which could soon be a crisis for the game. Games are already being postponed because there are no available referees. With referees required at all levels of the game, as well as for Academy and Junior games, the FAW has launched a referee recruitment campaign to increase numbers.
Their letter to clubs says:
"Alongside our Advanced (on-line) Referees course, we will shortly be launching a Referees Leaders Award, which will be a shortened version of the Advanced course and will allow successful participants to Referee Junior football.
"We will also be running our very first Female Referees Course (on-line) with a practical session being held in Dragon Park on 12th May, with one to follow in North Wales in the Summer."
If you are thinking of becoming a referee we will be advertising courses on the website and on CPD Porthmadog's Twitter and Facebook accounts.
More information on www.becomearef.wales
Go for it! Take up refereeing and make an amazing contribution to the beautiful game.
---

Enillydd y "Draw Wythnosol" am wythnos 9 yw rhif 48 Dylan Rees. Llongyfarchiadau!
Os hoffech ymuno a'r "Draw Wythnosol" cysylltwch a Enid Owen, Dylan Rees neu unrhyw aelod o'r pwyllgor.

The "Weekly Draw" winner for week 9 is no.48 Dylan Rees. Congratulations!!
Fancy joining the Weekly Draw? Contact: Enid Owen, Dylan Rees or any Committee Member.
---

Fel y tîm cynta', roedd un gôl yn ddigon i sicrhau'r fuddugoliaeth i'r Ail-dîm dros Bae Colwyn ar Ffordd Llamelian. Daeth gôl holl bwysig Cai Henshaw 6 munud fewn i'r ail hanner..Da iawn hogia'.
Dymuniadau gorau i Harrison Winnett Bae Colwyn a gafodd anaf drwg yn ystod y gêm.

. Just like the first team a single gôl was enough for the Reserves to continue their great season in a hard fought game- at Llanelian Road against Colwyn Bay Res. Cai Henshaw's all-important goal came 6 minutes into the second half..Well done lads!
Best wishes also to Harrison Winnett of Colwyn Bay who suffered a nasty injury..
---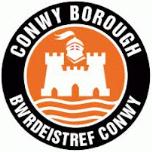 Noddwr / Match Sponsor: Toyota Harlech

Pnawn Sadwrn bydd Port yn croesawu Conwy i'r Traeth. Mae'r ddau glwb eisoes wedi cyfarfod ddwywaith yn ystod y tymor hwn, gyda Port yn ennill y gêm Gwpan Huws Gray ar Y Traeth a Conwy yn cymryd y 3 phwynt yn y gêm gynghrair ar Y Morfa.
Rheolwr newydd Conwy ydy cyn amddiffynwr Port, Warren Gibbs. Yn dilyn rhediad da o 6 gêm ddiguro mae clwb Y Morfa wedi colli ddwywaith o 1-0 yn erbyn Bangor ac yn erbyn Y Fflint. Erbyn hyn yn 11eg yn y tabl ond yn glir o'r tri safle isa'. Un sy'n cael tymor arbennig ydy Corrig McGonigle sydd wedi rhwydo 16 o goliau cynghrair gan gynnwys y gôl hwyr i guro Port. McGonigle sydd ar frig sgorwyr yr HGA.
Mae dwy fuddugoliaeth a dwy lechen lân wedi codi Port yn haeddiannol i'r 3ydd safle. Y sialens ydy cynnal yr un dull o chwarae cadarn, gan roi mwy o bwysau ar Y Fflint yn yr ail safle, C'mon Port!!
CYWIRIAD: Wedi rhoi gormod o glod i Gonwy! Cyfrtal oedd hi 2-2 ar Y Morfa. Gôl hwyr McGonigle yn ei gwneud hi deimlo fel colled. Diolch i DWJ am gadw llygad barcud ar y cynnwys. Wir! Wir roeddwn yno. Mwy o ofal tro nesa'!!
On Saturday Port welcome Conwy Borough to the Traeth. The two clubs have already met twice this season with Port winning the League Cup tie at the Traeth, while Borough took the league points at the Morfa.

The Tangerines are now managed by former Port defender Warren Gibbs. Following an unbeaten run of six games, the Morfa club have suffered two 1-0 home defeats to Bangor and Flint. They are now in 11th place in the table but well clear of the three relegation spots, Their striker Corrig McGonigle is having a great season and with 16 league goals, including the late winner against Port, he currently tops the HGA scoring list.
Two solid performances and two clean sheets have seen Port move up to third place in the table. Maintaining this is now the challenge and also seeking to put more prsssure on 2nd placed Flint will be the aim. C'mon Port!
CORRECTION Conwy have received too much credit! The result at Y Morfa was a 2-2 draw. McGonigle's very late equaliser made it feel like a defeat. Thanks to DWJ for keeping a wary eye on the contents. Honestly I was there! Double check next time!
---

Dyma gemau'r AIL-DÎM ym mis Mawrth gan gychwyn efo'r Sadwrn nesa':
Sadwrn Mawrth 2il: Bae Colwyn v Porthmadog 2,30pm
Gwener Mawrth 8fed: Llangefni v Porthmadog 7,30pm
Sadwrn Mawrth 16: Penmaenmawr Phoenix v Porthmadog
Nos Fawrth Mawrth 19 Porthmadog v Llanrwst (i'w gadarnhau) 7.30pm
Friday Mawrth 29: Porthmadog v Bae Kinmel 7,30pm

Here are the Reserves March fixtures stating with next Saturday:
Saturday March 2nd Colwyn Bay v Porthmadog 2.30pm
Friday March 8th: Llangefni v Porthmadog 7,30pm
Saturday March 16th: Penmaenmawr Phoenix v Porthmadog
Tuesday March 19th Porthmadog v Llanrwst (TBC) 7.30pm
Friday March 29th Porthmadog v Kinmel Bay 7,30pm
---

Y rhifau lwcus yn TOTE mis Chwefror oedd 14 + 16. Roedd 4 enillydd, hyn i'w gadarnhau, yn rhannu y wobr £270! Mair Kavanagh, Blaenau Ffestiniog, Sioned Roberts, Cricieth, J. Wild, Cricieth. Carys Jones, Porthmadog. Llongyfarchiadau!
Bydd rhaid gwneud unrhyw gais erbyn 8 y.h. nos Wener, 1af o Mawrth. Bydd y rhifau ar gyfer y Tote nesaf yn cael ei tynnu nos Wener, 29ain o fis Mawrth, yn sesiwn Bingo misol Clwb Cymdeithasol, Clwb Pêl-Droed Porthmadog yn Y Ganolfan.
Amlenni Tote ar gael o Siop Pikes, Y Ganolfan, Clwb Pêl-droed Porthmadog neu Dylan 07900512345.

The winning numbers in the February TOTE were 14 + 16, subject to confirmation there were 4 winners, sharing the £270 prize!
The TOTE winners were: Mair Kavanagh, Blaenau Ffestiniog, Sioned Roberts, Cricieth, J. Wild, Cricieth, Carys Jones, Porthmadog. Congratulations!
Any claims must be made by 8pm on Friday, 1st March. The next Tote will be drawn on Friday, 29th March at the monthly Porthmadog FC Social Club Bingo held at Y Ganolfan.
Tote envelopes available from Pikes Newsagents, Y Ganolfan, Porthmadog F C Clubhouse or Dylan 07900512345
---

Dyma ennillwyr diweddara y Draw Wythnosol / Weekly Draw.
Wythnos 5 Lance Maxwell Rhif 72
Wythnos 6 Heather Williams Rhif 34
Wythnos 7 Gwenda Davies Rhuf 152
Wythnos 8 M. Lavery Rhif 85
Os hoffech ymuno a'r "Draw Wythnosol" cysylltwch a Enid Owen, Dylan Rees neu unrhyw aelod o'r pwyllgor.

Here are the latest prize winners in the Weekl Draw
Week 5 Lance Maxwell Number. 72
Week 6 Heather Williams No. 34
Week 7 Gwenda Davies No. 152
Week 8 M. Lavery No. 85
Fancy joining the Weekly Draw? Contact: Enid Owen, Dylan Rees or any Committee Memner.
---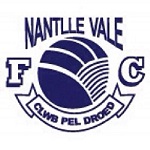 Buddugoliaeth fawr arall i hogia' Sion Eifion heno, eu 17eg o'r tymor yn y Gynghrair. Y sgôr terfynol ar Y Traeth heno yn erbyn Nantlle Fêl oedd 7-2. Cafwyd y cychwyn gorau posib' gyda Sion Parry yn rhwydo ar ô1) 2 funud ac yn rhwydo eto ar 7 munud, y tro yma o'r smotyn. Erbyn hanner-amser roedd yn 4-1 wrth i Aled Williams a Rhys Hughes ychwanegu goliau i Port a Connor Bearman i'r Fêl.
Dal i ddod wnaeth y goliau yn yr ail hanner wrth i Jack Davies ei gwneud yn 5-1 cyn i Sion Parry gwblhau ei hatric gyda'i ail gic o'r smotyn. Sgoriwyd ail gôl i'r ymwelwyr cyn i Cai Henshaw gwblhau'r sgorio a'i gwneud yn 7-2 ar y terfyn. Da iawn hogia' C'mon Port!

Another big win for Sion Eifion's young team. recording their 17th league win of the season. Taking on Nantlle Vale this evening at the Traeth they secured a 7-2 win. They got off to the best possible start with Sion Parry taking just 2 minutes to open the scoring and follow this up with his 2nd from the spot in the 7th minute. By half-time it was 4-1 with goals from Aled Williams and Rhys Hughes. Connor Bearman got one back for the Vale.
The goals continued in the 2nd half with Jack Daviea making it 5-1 and then it became 6-1 with Sion Parry completing his hat-trick with a 2nd froom the spot. Vale pulled one back only for Cai Henshaw to make it 7-2. That is how it remained at the end of the 90 minutes, Great lads! C'mon Port!!
---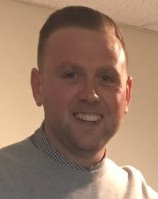 Dyma sylwadau Siôn Eifion ar ôl iddo gael ei enwi yn rheolwr y clwb at y tymor nesa'.

"Rwy'n hapus iawn i gael fy enwi yn rheolwr CPD Porthmadog ar gyfer y tymor nesa' ac yn methu aros i gychwyn ar ôl i'r tymor hwn orffen.
"Ond, mae yna 7 gem yn weddill a rhaid i'r sylw fynd i sicrhau fod y tîm yn gorffen y tymor mor gry' a phosib'.
"Carwn bwysleisio fy niolchgarwch i Craig am ei ran yn fy apwyntiad. Rwyf hefyd yn hapus fod Craig wedi penderfynu aros ymlaen i fy nghefnogi y tymor nesa' gan fy mod yn teimlo fod hyn yn bwysig.
"Gair wrth orffen at fy chwaraewyr yn Ail-dîm Porthmadog, sydd wedi rhoi y cyfan imi y tymor hwn a gobeithio yn dod a'r dwbl yn ôl i'r Traeth."

Here we have Sion Eifion's response to being named team manager for next season.

"I'm absolutely delighted to be named the Porthmadog FC Manager for next season and can't wait to get started when the season ends.
"However, there are still 7 games remaining and all focus must now go to ensure that the team finish this season as strong as possible.
"I would like to highlight my gratitude to Craig for his role in my appointment. I am also delighted that Craig has decided to stay on and support me next year which is something I felt important.
"Finally, to my Porthmadog Reserve players, who have given me absolutely everything this year. I can't wait to finish this season strong with these boys and hopefully bring the double back to the Traeth."
---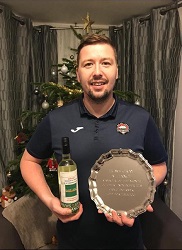 Isod gweler datganiad gan Craig Papirnyk ynglyn â'r newididau i'r strwythur reoli.

Here we have Craig Papirnyk's statement regarding the intended changes to the management structure

'With the new criteria coming to fruition for the 2019/20 season I am unable to continue to Manage this club at the end of this season. I have had the opportunity to go and do the Uefa B Licence course and only have myself to blame for not completing it and gaining the qualification. It is bitterly disappointing for me personally as I have given my all to help this club develop on and off the field but can only blame myself for this.
"I understand the road in which the FAW want to take the clubs going forward but I am also left frustrated that this is the reason I can no longer Manage at this level.
"In light of the changes the club had an obligation to name a successor and Sion Eifion is that man who will take on the responsibilities of managing the squad going forward, he has done a fantastic job with the reserves and although the standard is very much different the fundamentals are the same. He has assembled a talented squa , got them playing a certain and exciting way, and more importantly knows the club and what it means to be here.
"When I look back to the very beginning to now it's been a great experience leading the club, I had a massive job to help improve things on and off the field. I was left with a depleted squad, with only 8 players remaining at the club from the previous season, we needed to improve and support the academy more and create a stronger links to the community which I know we have done in my time at the club. I can proudly look back at what has been achieved in that short space of time, I have countless people to thank who have supported and helped me improve the club over the years. Guy Handscombe has been a credit to the club in the way he developed the academy and the professionalism he introduced to how things are done and the club will be forever grateful for his dedication and I would like to wish him all the best in the future. I am pleased knowing the club is in a much stronger position now than what it was when I arrived.
Steve Smith, Ioan Llewelyn, Mark Orme have and more recently Sion Tudor all played their parts in helping the club grow and given me the support I needed. Lindsey has been brilliant since coming in and keeping the players injury free and Shon Williams helping with the small but always important jobs at training and match days has been a star and massive help to me. The players I have managed over the years have always given me respect and I will hold them all in high esteem forever, they have been a credit to work with both past and present, I cannot thank them enough for what they have given me over all the years.
"I continually thank the supporters who have grown in numbers from season to season and have always got behind the side in pushing them on to achieve success you are the club and so important to its success in the future.
"I would like to thank the board for the faith they have always shown in me and the support they have offered whenever I have needed it, to all the volunteers that are what make the club so special with the hours they put in every week to ensure things are in place for match days , you truly are remarkable people and I have nothing but the upmost respect for you all.
"Myself and Sion Tudor will remain at the club until the end of the season and we have a massive job to do as we want to finish these last 7 games unbeaten, giving us an opportunity to finish 2nd and put us in good stead going forward into next season.
"Sion Eifion will finish the season with the reserves and will also be coming with us when they don't have a game to ensure he has a smoother transition into the 1st team changing room.
"Myself & Sion Eifion will have a number of meetings now until the end of the season in preparation for the new campaign, we are hopeful that not a lot will change within the current management structure with Tudor and I giving Sion advice and support when he needs it.
"Going forward the most important thing is that the club comes 1st and this is the best thing for the club right now, it's a time to remain positive and look to a very bright and exciting future for the club."
COME ON PORT !!
Thanks for everything Paps.
---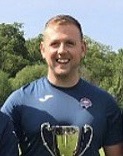 Mae'r clwb wedi rhyddau y datganiad isod ynglyn â'r srwythur rheoii newydd.

"Gyda Chymdeithas Bêl-droed Cymru yn cymryd cyfrifoldeb dros Gynghrair Huws Gray o'r tymor nesaf ymlaen mae Clwb Pêl-droed Porthmadog wedi symud yn sydyn er mwyn ymateb i rai o'r rheolau newydd gaiff eu cyflwyno os am gymryd rhan yn y 'Bencampwriaeth'. Un amod pendant yw bod rhaid i'r rheolwr feddu ar Drwydded Hyfforddi 'B' ac felly o ddechrau'r tymor nesaf Siôn Eifion Jones, sydd ar hyn o bryd yn reolwr llwyddiannus ar yr ail dîm, fydd Rheolwr y Tîm Cyntaf.
Bydd y deilydd presennol, Craig Papyrnik yn parhau fel aelod gwerthfawr o'r Tîm Rheoli, yn defnyddio'i brofiad eang er mwyn rhoi cefnogaeth llwyr i Siôn ar sawl lefel.
Medd Phil Jones, y Cadeirydd, "'Rydym wrthi'n paratoi a gweithredu cynllun datblygu 3-5 mlynedd ar gyfer y clwb gyda'r nod canolog o ad-ennill ein safle yn Uwch Gynghrair Cymru. Rhan anatod o hyn fydd sicrhau cynaladwyaeth ar y cae ac oddi arno dros y tymor hir. Nid hawdd mohoni i gynnal clwb a thîm hyd yn oed ar ail lefel pîl-droed yng Nghymru. Gwelwn Siôn, fel hyfforddwr dawnus ifanc, yn berson a all ein helpu i wireddu ein dyheudiadau ac fe fydd Craig gyda'i brofiad allweddol hefyd yn gallu chwarae rhan bwysig gyda'r gwaith o ddatblygu Siôn fel rheolwr a'r clwb ar seiliau proffesiynol."
"Yn y cyfamser bydd Hyfforddwr presennol y Tîm Cyntaf, Guy Handscombe, yn gadael y clwb. "Mae ein dyled yn fawr i Guy dros y blynyddoedd diwethaf, nid yn unig fel rhan o'n tîm hyfforddi ond fel prif symbylydd yr Academi. Dymunwn y gorau iddo yn y dyfodol"

The club has released the following statement regarding their new management structure.

"With the Huws Gray Alliance coming under FAW jurisdiction as the 'Championship' next season Porthmadog FC has moved swiftly to meet the new challenges that this will bring. One fundamental criteria is that in the Championship the Club Manager must have a 'B' Coaching Licence. Therefore, as from the start of next season current and very successful Reserve team boss, Sion Eifion Jones, who does hold a 'B Licence', will become first team manager.
Current manager, Craig Papyrnik will remain a part of the Club's management team playing a pivotal role in supporting Sion on a series of crucial fronts.
Chairman Phil Jones said "We are embarking on a 3 to 5 year development plan with the ultimate aim of regaining our place in the Welsh Premier League but also making us more sustainable both on and off the field over the longer term. Running a Club, even at 2nd tier level in Wales, is no longer an easy job with increased responsibilities not just on the playing front but also at backroom level. We see Sion as a talented young coach who can help us achieve our aims and Craig's experience as manager over the last 5 years will be invaluable as part of his personal and the Club's development".
"Meanwhile current first team coach, Guy Handscombe will be leaving the Club. "We are greatly indebted to Guy who has been a very important part of our coaching team and, especially, in driving our Academy forward. We wish him well in the future"
---

Bydd yr Aîl-dîm yn croesawu clwb Nantlle Fêl i'r Traeth nos Wener (22 Chwefror) i chwarae gêm gynghrair, Bydd y gic gynta' am 7.30pm.

The Reserves will welcome Nantlle Vale to the Traeth on Friday evening (22 February) for a Rserve League fixture. Kick off 7.30pm.
---

Mae'r cefnwr profiadol Josh Banks wedi ymuno gyda CPD Pwllheli am weddill y tymor. Isod gweler ddatganiad gan Craig Papirnyk ynglyn â'r trosglwyddiad.

Josh Banks has joined Pwllheli for the remainder of the season Manager Craig Papirnyk explains the decision below.

"Josh has struggled to regain full fitness since his injury and as a result from this has suffered with his confidence and finding his form again.
"Josh is undoubtedly a great player and but he needs to go and get back to playing with that belief again now.
"We will see Banksy back next season and I wish him all the best for the rest of this season."
---
Noddwr / Sponsor: DEWI I ROBERTS - ADEILADYDD / BUILDER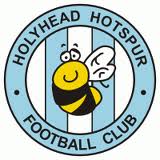 Pnawn Sadwrn bydd Port yn croesawu Caergybi i'r Traeth. Llongyfarchiadau i'r ymwelwyr ar y fuddugoliaeth rhyfeddol o 7-5 dros Bangor a chyrraedd ffeinal Cwpan Huws Gray. Y gobaith oedd cael rihyrsal o'r Ffeinal pnawn Sadwrn nes' ond yn anffodus nid oedd hyn i fod.
O ystyried eu safle yn y tabl rhaid cyfri'r canlyniad yn y rownd cynderfynol yn dipyn o sioc.Ond hyd yn oed ar yr adeg hon o'r tymor gallai hyn rhoi bywyd newydd i'w tymor. Gyda Chaergybi ond yn casglu 10 pwynt hyd yma, maent yn cael eu hunain 13 pwynt yn brin o ddiogelwch.
Bu gemau rhwng y ddau yn aml yn rhai tynn iawn ac yn y gêm ar yr Oval Newydd 1-0 oedd y sgôr gyda Iwan Lewis yn rhwydo. Tra fydd yr Hotspyrs ar ben y byd ar ôl eu buddugoliaeth bydd angen i Port godi eu hunain wedi'r siom. Ond edrych ar y record Port dim ond un gêm sydd wedi'i cholli yn 5 ddiwetha' a bydd rhaid canolbwyntio eto er mwyn sicrhau pwyntiau a gwthio fyny'r tabl. C'mon Port!!

On Saturday Port will be at home to Holyhead Hotspurs. Congratulations to our visitors for their extraordinary 7-5 win over Bangor City to reach the final of the Huws Gray Cup. There were hopes that Saturday's game would be a dress rehearsal for that final but that was not to be.
Given their league form the semi-final must rank as a shock and even at this late stage of the season it could be a real lift and revitalise their season. But with only 10 points all season they now find themselves 13 points adrift from a position of safety.
Games between the two clubs have always been tight affairs and, in the corresponding game at the New Oval, a goal from Iwan Lewis was all that separated the two teams at the end. Whereas Hotspurs might be euphoric after their win, Port will need to lift themselves following the disappointment. But looking at the league record Port have lost just once in the last five and will now be looking for the points to push further up the table. C'mon Port!
---

Bydd tîm cymysg Port yn chwarae Bermo ar Wern Mynach nos Fercher gyda'r gic gyntaf am 7.30pm.

A Porthmadog XI will play Barmouth and Dyffryn at Wern Mynach on Wednesday evening with a 7,30 kick off.
---

GOHIRIWYD gem yr Ail-dîm, a oedd i'w chwarae heno ym Mae Colwyn, oherwydd cyflwr y cae yn dilyn glaw trwm.

Tonight's Reserve team fixture at Colwyn Bay has been postponed due to a waterlogged pitch.
---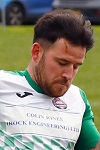 Mae Jay Gibbs wedi ail ymuno â a Port wedi cyfnod byr gyda Llandudno. Isod gweler sylwadau Craig Papirnyk ynglyn â'r penderfyniad.

Jay Gibbs will be re-joining us after a brief spell at Llandudno. Craig Papirnyk welcomed the re-signing and said;

"Jay will be a welcomed addition back to the squad and will strengthen us at an important part of the season for us.
"We currently have Dan Dascalu sidelined with a knee injury which could potentially see an end to his season, it is a real shame as Dan has come in to his own and grown from strength to strength this season.
"Jay will come straight into Saturday's squad. I would like to thank Llandudno manager Iwan Williams for his co-operation, ensurring that the tranfer went through smoothly."
---
Noddwtr y Gêm / Match Sponsor: I J PLASTERING, Porthmadog.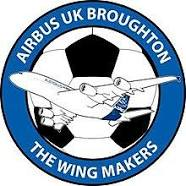 Os oeddech yn un o rheini a fethodd deithio i Frychdyn pnawn Sadwrn, wel mae'n siwr eich bod yn sylweddoli erbyn hyn eich bod wedi colli gêm y tymor. Ond 'da chi mewn lwc, bydd y ddau yn mynd ati eto ar Y Traeth y Sadwrn nesa'. Os bydd hon hanner cystal, mae yna wledd yn eich haros.
Yn barod mae'r ddau wedi chwarae eu gilydd dair gwaith, a bob gêm yn un agos iawn ond y tro yma fydd y clybiau yn cyfarfod yn rownd cynderfynol Cwpan Huws Gray. Yn y gynta' ar Y Traeth, Airbus enillodd diolch i gôl hwyr James Hooper. Wedyn cafwyd brwydr galed yng Nghwpan Cymru ac ar ôl 2 awr o chwarae roedd yn dal yn gyfartal 1-1 ac angen ciciau o'r smotyn i setlo'r ornest, Wedyn cyfartal y Sadwrn diwetha' wedi sioe o bêl-droed ymosodol.
Gyda teitl yr HGA bellach yn eu poced gall clwb Y Maes Awyr lygadu'r dwbl; tra fydd Port, sydd yn dal i anelu i orffen mor uchel a phosib yn y gynghrair, yn llygadu cod'ri gwpan am y tro cynta' ers blynyddoedd.
Y tro diwetha' i hyn ddigwydd oedd yn ôl yn 2002/03, blwyddyn y llwyddiant triphlyg. Enillodd Port y gwpan yn 1998/99 hefyd. Ond eleni ydy'r cyfle ola' i Airbus godi'r cwpan ahynny am y tro cynta'.
Dewch inni sicrhau torf fawr pnawn Sadwrn i godi'r hogia' i fuddugoliaeth. C'mon Port!!

COFIWCH WYLIO/GWRANDO AR GYFWELIADAU DYLAN ELIS GYDA PAPS A MIKE SHARPLES (Trydar / Youtube)

If you missed last Saturday's match at the Airfield then you missed a treat but, luckily Port and Airbus will be doing a repeat this Saturday at the Traeth. If the game is even half as good this time round, then a treat awaits us.
The clubs meet this time in the semi-final of the Huws Gray Cup, having already met three times this season and each game has been a tight affair. In the first at the Traeth, Airbus edged it with a late goal by James Hooper. The Welsh Cup tie proved a titanic contest with the scores level at 1-1 after two hours of play. The Plane-makers went through on penalties and, last Saturday after a marvellous show of attacking football, the scores were level on 1-1.
With the league title more or less sewn up, the Broughton club can set their sights on the double, while Port, still aiming for as high a league finish as possible, will eye the opportunity of collecting some silverware for the first time in years.
Port are former winners of the trophy, achieved in the treble winning season of 2002/03. Port also won in 1998/99. Airbus have yet to lift the trophy, so, in the last ever Huws Gray Cup competition this is it, the last chance. Let's make it a bumper crowd on Saturday, Support the lads. C'mon Port!!

TAKE A LOOK/LISTEN to THE DYLAN ELIS INTERVIEWS WITH PAPS AND WITH MIKE SHARPLES (Twitter/Youtube)
---

Bu cylchgrawn 'Welsh Football' yn bwrw golwg ar rhaglenni clybiau o'r Huws Gray Alliance yn ei rhifyn cyfredol, a hyn yn cynnwys rhaglen Port. Isod gweler y sylwadau.

The magazine 'Welsh Football' in it's current edition has been taking a look at the match programmes of some HGA clubs. This includes a review of the Port programme. Below are their comments.

"PORTHMADOG has a fine tradition in match programmes and their current season issues don't disappoint: 48 pages, bi-lingual and priced at a very fair £1-50. The centre-spread results and appearance statistics tabulation is excellent (a feature of the best ptogrammes in my view). One of the copies I'm looking at included a page examining the debate on the value and future of printed match programmes, while there's also a regular supply of news from the wider football world, north Wales and beyond."
Llongyfarchiadau i'r golygydd gweithgar, Rhydian Morgan. Congrats to our busy editor.
---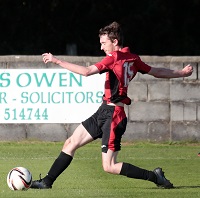 Aeth Port drwodd i Ffeinal Cwpan Tân Gwyllt Lock Stock wrth guro Llamdyrnog o 4-1 ar y Traeth heno.
Roedd y gêm yn ddi-sgôr tan i 28 munud fynd heibio, pan rhwydodd Dion Roberts i Port gyda peniad. A dyna'r sgôr ar yr hanner hefyd 1-0 i Port a ni chafwyd ychwanegiad pellach i'r sgôr tan y 10 munud olaf pryd cafwyd 4 gôl arall!.
Ar 81 munud rhwydodd Aled Williams yn crymanu ei ergyd o ymyl y bocs. Hyn wedi'i ergydion Sion Parry a Cai Henshaw gael eu harbed. Mewn 3 munud llwyddodd Sion Parry droi croesiad Jack Davies i gefn y rhwyd a'i gwneud yn 3-1 i Port.
Dal i ddod gwnaeth y goliau, wrth i'r ddau dîm ennill ciciau o'r smotyn, Rhwydodd Matthew Williams y gynta' i Llandyrnog yn ei gwneud yn 3-1 a Sion Parry yn ymateb i Port. Felly bydd Port yn y ffeinal yn dilyn buddugoliaeth o 4-1. Da iawn Hogia'.

Port went through to the final of the Lock Stock Fireworks Cup beating Llandyrnog United by 4-1 in tonight's semi-final at the Traeth.
The game remained scoreless until the 28th minute when Dion Roberts' headed in from a corner. There were no additions to the score during the first half and that's how it remained with Port retaining their slender lead until the final stages. Then in the last 10 minutes there were four goals.
On 81 minutes Aled Williams netted with a curling shot from the edge of the box after initial efforts from Sion Parry and Cai Henshaw had been blocked. Three minutes on and Sion Parry turned a Jack Davies cross into the net.
The goals kept coming and in the space of two minutes each team was awarded a penalty. Matthew Williams for Llandyrnog made it 3-1 and Sion Parry for Port, also converted his spot kick to make the final score 4-1 and put Port into the Final.
---

Mae Academi CPD Porthmadog am ymestyn ei dîm o hyfforddwyr gan apwyntio 2 berson o'r newydd. Dyma gyfle cyffrous i ymuno a thim o hyfforddwyr ymroddedig. Yr anghenion.
– Bod ar gael pob nos Lun ar gyfer sesiynau hyfforddi
Arolygu gemau timau'r Academi, cartref ac i ffwrdd, a'u cynhelir fel arfer ar ddydd Sul
Cymwysterau – hyfforddwyr gyda thrwydded 'C' neu yn gweithio tuag at sicrhau y cymwyster. 'Rydym yn barod hefyd i ystyried ymgeiswyr brwdfrydig sydd a'u bryd ar sicrhau cymwysterau priodol a dilyn gyrfa leol yn y maes hyfforddi.
Bydd angen ymrwymo i'r archwiliadau cefndir angenrheidiol cyn cychwyn ar y swydd Cysylltwch a – Rob Bennett, Ysgrifennydd Cyffredinol ar obcounty@aol.com neu 07773488163

Porthmadog FC is looking to increase its number of qualified coaches and is looking for at least 2 new members to join our Young Players Academy. This is an exciting opportunity to join a team of committed coaches. You will
– Have to be available every Monday night to undertake training session
Oversee the Academy games, home and away, that are usually played on Sundays
Qualifications – a coach who has achieved a 'C' Licence or is working towards achieving it. We are also ready to appoint enthusiastic candidates who want to develop a career as a coach.
Before embarking on the post the necessary background checks will have to be undertaken Contact – Rob Bennett, General Secretary at obcounty@aol.com or 07773488163
---