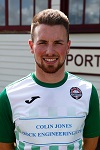 Mae Tomos Emlyn wedi cael y cyfle i dderbyn swydd dysgu yn Dubai. Fel mae Crraig Papirnyk yn dweud nid yn un fyddai llawer yn ei wrthod. Ond er ein bod fel clwb yn dymuno'n dda iddo wrth iddo ymadael a'r Traeth mae'n golled sylweddol i'r clwb gan ei fod wedi cyfrannu'n fawr ac yn rheolaidd ar y cae ar yr ochr dde.
Diolch Tomos a phob dymuniad da yn Dubai. Gobeithio byddwn yn dy groesawu yn ôl i'r Traeth ar ddiwedd y cyfnod. Pob lwc.
Isod gwelir sylwadau a diolchiadau Craig Papirnyk wrth iddo ffarwelio â Tomos, am y tro beth bynnag.

Tomos Emlyn has accepted the opportunity of taking up a teaching post in Dubai. While it is disappointing for the club, as Craig Papirnyk says, it is the opportuinity of a lifetime and not one that many would be prepared to turn down!
Here are Craig's warm words of thanks and best wishes regarding Tomos's tremendous contribution to the club.

"Some very disappointing news to report that Tomos Emlyn will be leaving us. However, this isn't the case in him leaving for another club.
"Tom has been great for us since he joined, an absolute gentleman and all round lovely person who has week in week out given his all to the club on the pitch.
"Tom's attitude is what set him apart for me, his work ethic was phenomenal, he wanted to learn and develop his game all the time and I think over the years he has become stronger and stronger for us and our most consistent performer week in week out.
"I am gutted and sad to see Tom leave from a managers point of view as we are losing one of our best players but as a person I cannot wish Tom well enough in the future, he deserves his success and I thank him for all the years he's represented us.
"Thanks Tom you will be sorely missed by all but pob lwc met and hopefully we will see you again at Y Traeth in the future."
---

Mae rheolwr yr Ail-dîm Aaron Lee Rickards wedi arwyddo dau chwaraewr newydd wrth i Toby Lauries arwyddo o glwb Llanelwy a Charlie Foskett o Bwllheli. Mae'n Toby yn chwaraewr cyfarwydd i'r rheolwr gan iddo fod yn Academi Port cyn symud i'r Bala. Mae'n chwaraewr amryddawn ond ar ei orau yng nghanol cae. Mae Charlie yn asgellwr neu cefnwr efo digonedd o egni ac ymroddiad. Croeso i'r ddau.

Reserves' manager Aaron Lee Rickards has announced his two new signings. Midfielder Toby Laurie, who previously played for St Asaph, joins and Charlie Foskett has signed from Pwllheli. Toby is a player known to the manager having been with the Port Academy before switching to Bala. He is versatile and good on the ball. Charlie is a high energy winger or wing back. Welcome to the Traeth.
---

Mi fydd BINGO NOS LUN yn Clwb Pêl-droed Porthmadog yn ail gychwyn ar ddydd Llun Medi 7fed. Drysau ar agor 7pm. Cychwyn am 8pm.
Mi fyddwn yn dilyn canllawiau Llywodraeth Cymru i gadw pawb yn saff. Edrych ymlaen i weld chwaraewyr hen a newydd.

The MONDAY EVENING BINGO at Porthmadog FC Clubhouse will restart on September 7th. Doors open 7pm. Eyes down 8pm
We will be following Welsh government guidelines on social distancing to keep everyone safe. We look forward to welcoming old and new players.
---

Mae carfan yr Ail-dîm yn dechrau siapio gyda 4 arall o garfan llynedd i aros gyda'r clwb. Arwyddodd Rhodri Jones, prif sgoriwr llynedd, yn ogystal a'r chwaraewr creadigol canol cae Adam Griffiths. Hefyd mae'r cyn chwaraewr academi Celt Jones wedi arwyddo am ail dymor.
Un chwaraewr a fedrai chwarae rhan gyda'r tîm cynta', yn ogystal â bod yn gefn i'r Ail-dîm, ydy capten llynedd Sol Kempster, un a cafodd gêm gynta arbennig yn y Cymru North llynedd yn erbyn Y Fflint, clwb a sicrhaodd ddyrchafiad i'r Cymru Premier.

The Reserve squad continues to take shape with 4 more of last season's squad being retained. Last season's top scorer. Rhodri Jones, has signed, as has creative midfielder Adam Griffiths and also former academy player Celt Jones, signing for a 2nd season.
A player who could play a part at 1st team level as well as giving good support to the Reserves is last season;s captain Sol Kempster. Sol made an impressive Cymru North debut last season against promoted Flint Town.
---

Mae Craig Papirnyk wedi arwyddo BANKS arall i'r clwb. Marcus Banks ydy'r chwaraewr ifanc talentog.
Wrth ei groesawu i'r Traeth dywedodd y rheolwr:
" Mae MARCUS BANKs, sydd yn 18 oed, yn ymuno o CPD Pwllheli ac rwy'n hapus iawn ei fod wedi arwyddo inni. Mae'n gefnder i Josh Banks ac yn nai i Chris Banks, y ddau yn wynebau cyfarwydd i gefnogwyr Port. Bydd Marcus yn dilyn safon uchel y teulu Banks sydd wedi cyfrannu gymaint i'r clwb ac mae Marcus yn sicr yn dalentog ac yn chwaraewr ifanc cyffrous. Dylai'r cefnogwyr edrych ymlaen i'w weld yn chwarae.
" Ces y cyfle i chwarae efo Marcus yn ystod cyfnod byr gyda Pwllheli ac mae dweud ei fod wedi creu argraff ymhell o fod yn ddigon. Ar fyr o dro sylweddolais mor dda oedd Marcus, yn chwarae gyda aeddfedrwydd, yn dda yn dechnegol, yn gyfforddus ar y bêl efo gwelediad arbennig â potensial mawr.Rwy'n edrych ymlaen i'w helpu i ddatblygu'r potensial yna."
Croeso Marcus

Craig Papirnyk has added a familiar name to his squad. Yes! another BANKS has signed for the club.
Craig Papirnyk welcomes the talented youngster to the club saying:
"18yr old midfielder MARCUS BANKS joins from Pwllheli and I am delighted that the youngster has signed for us. Cousin to Josh Banks and nephew to Chris Banks who are both no strangers to Port supporters, Marcus will follow in the line of quality Banks family members who have represented the club so well and he is definitely one full of talent and a very exciting young player who the supporters should look forward to watching.
"I was able to play alongside Marcus during my short time at Pwllheli last season and to say he impressed me is an understatement, I realised quickly how good he was and as a young player plays with a lot of maturity, he is technically excellent and able to receive the ball comfortably, has great vision and his potential is very exciting indeed. I am looking forward to helping him develop with the quality we have in the squad. "
"Welcome Marcus."
---

Mae Craig Papirnyk yn bwrw 'mlaen efo'r dasg o ail adeiladu'r garfan gan groesawu JAC DAVIES yn ôl i'r clwb. Yn 2018/19 ymddangosodd i'r tîm cynta ddwy waith o'r fainc.
Wrth ei groesawu, dywedodd Craig:
"Chwaraewr ochr chwith ydy Jac sydd yn dychwelyd i'r clwb ar ôl bod efo fi yn chwaraewr ifanc. Ers hynny bu yn America ond herwydd y sefyllfa'r Covid ni fydd yn dychwelyd yno. Mae wedi ymuno â ni a bydd yn dod a chrtfder ac yn opsiwn ychwanegol ar y chwith. Mae ganddo digonedd o bwer a troed chwith wych. "
Croeso 'nol Jac

Craig Papirnyk continues the process of squad building re-signing Jack Davies who made 2 sub appearances for the club in 2018/19.
In welcoming Jack back to the club Craig Papirnyk says of him:
"JAC DAVIES is a left sided player who returns to the club, Jack has been with me at Port before as a younger man, he has been in America but due to the situation with Covid will not be returning this year. Jac has joined us and will bring strength and another option on the left side of the field, a powerful player who has a wonderful left foot. He is a welcomed addition to the squad. "
Croeso nol Jack!!
---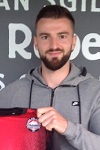 Roedd yn dipyn o gamp gan Craig Pairnyk i sicrhau fod John Owen yn aros ar Y Traeth. Mae'n chwaraewr sydd â'r doniau I newid gêm gyda un flach o sgil. Y tymor diwetha' ymunodd â Port ar fenthyg o Derwyddon Cefn. Gallai arwyddo John am y tymor gael effaith gadarnhaol iawn ar uchelgais Port i ddychwelyd i'r Ail Haen ar yr ymgais gynta'. Bydd hwn yn newyddion gwych i gefnogwyr.
Er i anafiadau dorri ar ei ymddangosiadau at ddiwedd 2019/20, fo oedd y prif sgoriwr gyda 9 gôl mewn 18 o gêmau.
Croeso John!!
Isod gweler sylwadau Craig Papirnyk

Craig Papirnyk has pulled off a major coup by retaining the services of forward John Owen. A high impact player who can change a game with one show of skill, he played for Port last season on loan from Cefn Druids. He has now signed for the season and could have a significant effect on Port's ambitions to make a quick return to the 2nd Tier. Supporters will be delighted by the news.
Though an injury reduced his appearances towards the latter stages of 2019/20 he was the leading scorer with 9 goals in 18 starts.
Welcome John!!

A delighted Craig Papirnyk commented, "Really excited that John has committed to the club for the coming season, John has a wealth of experience and as a player there aren't many better around, he will be the catalyst for us to build around as we look to gain promotion at the 1st time asking.
"John understands the vision, ambition I and the club have going forward, he wants to be part of helping the club back to more successful times and I have no doubts that he will be the pinnacle of achieving that on the field for us.
"I am extremely pleased with securing his signature, it hasn't been easy as John will always attract offers from elsewhere and I suspect that won't stop just because we have signed him but that is football and when you have the quality we have it is to be expected.
"What is important now is that John is a Port player, we both can't wait to get the season going."
---

Isod gwelir y 12 clwb fydd yn chwarae yng Nghynghrair Ail Dîmau y Gogledd Orllewin yn 2020/21. Mae'n cynnwys nifer o enwau cyfarwydd yn ogystal ag enwau newydd diddorol a fydd yn gwneud yn gynghrair gystadleuol. Ymysg yr enwau mae clwb Cymru Premier, Bala.
Yn rhan o'r newidiadau fydd y Gymdeithas Bêl-droed yn cymryd gofal o'r Cynghreiriau Ail-dîm ar draws Cymru gyda clybiau o haen 1-3 yn rhan o'r drefn hon.
O rhan chwaraewyr mae 4 o garfan llynedd, sef Berian, Kai, Aron a Marcus wedi ymrwymo eto ar gyfer 2020/21.

• Bala Town
• Conwy Borough
• CPD Porthmadog
• Dinbych / Denbigh Town
• Dyffryn Nantlle Vale
• Caergybi / Holyhead Hotspur
• Treffynnon / Holywell Town
• Llandudno
• Llangefni Town
• Llanrwst United
• Prestatyn Town
• Llanelwy / St Asaph City

Above are the clubs who will play in the North West Reserve League in the 2020/21 seasonI. It contains many of the familiar faces from last season but some interesting and challenging new faces, Among those are Cymru Premier outfit Bala Town.
As part of the changes to Welsh domestic football, the FAW will administer the Reserve Leagues across Wales from next season, with clubs from Tiers 1-3 competing in the Reserve system.
On the player front, four of last season's squad; Berian, Aron, Kai and Marcus have all committed.
---

Though we remain in the dark as to when the 2020/21 season will eventually commence, we are now in a better position to take a look ahead and try and see how this step into the unknown will work out. We know that we will be playing in the Tier 3, Ardal North West League and we know who our 15 opponents will be. Many of these will be unfamiliar names and any predictions could soon prove to be well wide of the mark. But straight away Denbigh Town stand out as a serious threat to Port's ambitions for a quick return to the 2nd Tier. Having been pipped by Holyhead Hotspur last season they will have their own ambitions for the season ahead. We can also expect a surprise challenge from somewhere else as clubs move to strengthen their squads.
All ambitious clubs will be looking over their shoulders, aware of the possibility of an upwardly mobile Bangor 1876 together with a revitalised CPD Rhyl1879 being part of this league next season.
Llandudno Albion and Llanrwst finished 3rd and 4th in the Welsh Alliance and will be looking to make an impression in the new structure. Eight of the other clubs are from the former Wrexham area's WNL and, while visits to Rhydymwyn and Mold Alex have been fairly recent memories, trips to Brymbo belong to a previous era. The Alex finished 3rd in their table and are a club with realistic ambitions to perform at a higher level. Rhostyllen, with Warren Duckett at the helm, and Brickfield, with Gareth Wilson taking over as manager, will definitely be clubs to keep an eagle eye on.
There are local derbies too, with supporters of both clubs licking their lips in anticipation of reviving the historic rivalry with Blaenau Ffestiniog. Nantlle Vale also provide the rivalry of close neighbours with both players and management having been associated with both clubs.
No clubs from Anglesey is a bit of a surprise but there are two new Gwynedd rivals, Y Felinheli and Llanuwchllyn.
There will be plenty of new grounds for travelling supporters with visits to St Asaph, Llay and one taking us right to the border itself to Saltney Town.
A look at the final Cymru North table will show that Port had every reason to feel hard done by following the FAW's decision. But there has been no licking of wounds instead there have been stunning developments at the Traeth and manager Craig Papirnyk has set about re building his squad and organising the return to training. He now awaits the opening of the transfer window at Tier 3.
GW
---

Er ein bod yn dal yn y tywyllwch ynglyn a dyddiad cychwyn tymor 2020/21, 'da ni bellach mewn safle gwell i fwrw golwg ymlaen i gyfnod newydd ond un sy'n dal yn dipyn o ddirgelwch Yr hyn a wyddwn yw, mae yn Ardal Northern y 3ydd Haen y byddwn yn chwarae, a bellach hefyd y 15 o glybiau fydd yn rhannu'r adran efo ni. Bydd nifer o rhain yn enwau newydd, a gallai unrhyw ymgais i rhagweld beth wnaiff ddigwydd droi allan i fod ymhell o'r marc. Ond yn syth daw enw Dinbych i'r meddwl yn clwb fydd yn fygythiad real i uchelgais Port am ddychwelyd yn syth i'r Cymru North.Ar ôl cael eu gwasgu allan gan Caergybi llynedd, byddant yn benderfynol o fod yng nghanol y frwydr eto eleni. A gyda clybiau yn cryfhau eu carfannau bydd yna ambell sialens o gyfeiriad annisgwyl mae'n siwr.
Ond bydd pob clwb uchelgeisiol hefyd yn bwrw golwg dros ysgwydd gan wybod fydd yn bosib iawn i Bangor 1876 a CPD Rhyl 1879 fod yn y gynghrair hon erbyn y tymor nesa!
Roedd Llandudno Albion a Llanrwst yn 3ydd a 4ydd yn y Welsh Alliance a bydd y ddau yn awyddus i wneud eu marc o dan y gyfundrefn newydd. Daw 8 o'r clybiau o gynghrair ardal Wrecsam yr WNL a tra fod ymweliadau â'r Wyddgrug a Rhydymwyn yn fyw yn y cof, perthyn teithiau i Brymbo i gyfnod blaenorol. Roedd Y Wyddgrug yn 3ydd yn eu hadran a maent yn glwb efo gobeithion realistig i chwarae ar lefel uwch. Bydd Rhostyllen, dan Warren Duckett, a Brickfield, gyda Gareth Wilson yn rheolwr newydd, yn ddau glwb i gadw llygad barcud arnynt.
Bydd yna gemau darbi hefyd, gyda chefnogwyr y ddau glwb yn edrych ymlaen at atgyfodi'r ddarbi hanesyddol gyda Blaenau Ffestiniog. Bydd gêmau gyda'r cymdogion o Ddyffryn Nantlle yn rhai cystadleuol hefyd gyda ambell chwaraewr neu aelod o'r tîm reoli â chysylltiad efo'r ddau glwb, Dim clwb o'r Ynys yn dipyn o syndod ond dau arall o Wynedd sef Y Felinheli a Llanuwchllyn.
Bydd yna nifer o gaeau newydd i'r cefnogwyr teithiol, gan gynnwys Llanelwy a Llay, a taith i'r ffîn i Saltney.
Roedd tabl terfynol y Cymru North yn dangos fod gan Port pob achos I deimlo'n ddig yn dilyn penderfyniad y Gymdeithas Bêl-droed ond, yn lle mynd yn benisel gwelwyd datblygiadau rhyfeddol ar Y Traeth ac aeth Craig Papirnyk ati i ail adeiladu'r garfan a gwneud trefniadau i ail gydio yn yr ymarfer. Bellach mae'n aros I glywed fod y ffenest trosglwyddo Haen 3 wedi agor.
GW
---

Heddiw (dydd Mawrth 28ain o Orffennaf) cyhoeddodd Cymdeithas Bêl-droed Cymru frand a bargen nawdd newydd ar gyfer Haen 3 o gêm ddomestig y dynion.
Bydd 64 clwb ledled y wlad yn rhan o'r adrannau ardal, o dan hunaniaeth newydd: y Cynghreiriau Ardal. Mae Ardal y Gogledd yn cynnwys cynghreiriau Ardal GDd ac GO, tra bod Ardal y De yn cynnwys cynghreiriau Ardal DDd ac Ardal DO.
Yn y system enwi ddwyieithog, mae'r Cynghreiriau Ardal yn cynrychioli pedwar rhan o'r wlad sydd yn bwydo i mewn i Gynghrair Gogledd Cymru a Chynghrair De Cymru.
Mae'r Cynghreiriau Ardal yn cael eu cefnogi gan noddwyr newydd sydd yn cael ei gyhoeddi am y tro cyntaf ar y cyd â'r brand newydd.
Bydd Cynghreiriau Ardal y Gogledd yn cael eu noddi gan Lock Stock Self Storage, busnes teuluol a chwmni hunan-storio mwyaf y Deyrnas Unedig.
"Mae gan Lock Stock draddodiad o gefnogi pêl-droed lleol ledled gogledd a chanolbarth Cymru," meddai Shon Powell, Cyfarwyddwr Lock Stock Self Storage." Cynt bu'r cwmni yn noddi y Welsh Alliance.
Bydd Cynghreiriau Ardal y De yn cael eu noddi gan Floodlighting and Electrical Services.
Bydd gan bob cynghrair eu fersiwn eu hunain o'r logo newydd.
Mae cyfrifon Twitter wedi cael ei lansio ar gyfer y cynghreiriau - @ArdalNorthern ac @ArdalSouthern

The Football Association of Wales has today (28 July) announced a new brand identity and title sponsors for Tier 3 of the men's domestic game.
Sixty-four clubs from across the country make up the regional divisions, under a new identity of the Ardal Leagues.
Ardal Northern consists of the Ardal NE and Ardal NW divisions,.
In the bilingual naming system, Ardal translates as 'Region'
The Ardal Leagues are being supported by new title sponsor partners that have been revealed for the first time alongside the unveiling on the new brand identity.
Ardal Northern is sponsored by Lock Stock Self Storage, a family run business that is the largest self-storage company in the UK.
"Lock Stock have a tradition of supporting local football across North and Mid Wales," said Shon Powell, Director of Lock Stock Self Storage." The company were previously sponsors of the Welsh Alliance.
Meanwhile, Ardal Southern is sponsored by Floodlighting and Electrical Services. Ardal Leagues complete Welsh Football Pyramid
Each division will have its own unique variation of the new logo.
New Twitter accounts have been launched for the leagues - @ArdalNorthern & @ArdalSouthern
---
-
Mae CPD Porthmadog yn cefnogi 'Pêl-droed er Lles Iechyd Meddwl'
Mae'r clwb yn croesawu Datganiad ar y cyd gan deulu pêl-droed y Deyrnas Unedig yn dynodi ei gefnogaeth dros feithrin amgylchedd er lles iechyd meddwl ar bob lefel o'r gêm, fel etifeddiaeth barhaus i'r ymgyrch Heads Up.
Drwy'r Datganiad Pêl-droed er Lles Iechyd Meddwl, bydd teulu pêl-droed y DU gyfan yn cydnabod bod iechyd meddwl yr un mor bwysig ag iechyd corfforol, a bydd yn meithrin 'ymagwedd tîm' at y mater pwysig hwn. Bydd teulu pêl-droed y DU yn adeiladu ar y gwaith pwysig mae clybiau a sefydliadau eisoes yn ei wneud a chefnogi'r datblygiad o 'glybiau er lles iechyd meddwl' ar bob lefel o'r gêm.
Mae'r Datganiad hanesyddol wedi'i lofnodi gan uwch swyddogion o bob rhan o'r system bêl-droed, gan gynnwys Cymdeithas Bêl-droed Cymru, Cymdeithas Bêl-droed Lloegr, Cymdeithas Bêl-droed yr Alban, Cymdeithas Bêl-droed Iwerddon, Uwch-Gynghrair Lloegr Yr EFL a Chymdeithas Chwaraewyr Proffesiynol (PFA).
Bydd y Datganiad yn gweld CBDC yn ymuno â grwp gweithredu ar iechyd meddwl ar daws y DU y tymor nesaf gan fwriadu gwneud siarad am iechyd meddwl yn arwydd o gryfder yn hytrach nag yn wendid.
Yma yn CPD Porthmadog, rydym ni'n credu'n gryf fod iechyd meddwl yr un mor bwysig ag iechyd corfforol.
Dyna pam ein bod ni ar ben ein digon bod teulu pêl-droed y Deyrnas Unedig wedi uno i wireddu un nôd cyffredin – dyfodol o Bêl-droed er lles Iechyd Meddwl
Gallwch ganfod rhagor am ymgyrch Heads Up drwy ymweld â www.headstogether.org.uk/heads-up

CPD Porthmadog support the 'Mentally Healthy Football' campaign
We as a club welcome a joint Declaration from the UK football family signifying its support for building a mentally healthy environment at every level of the game, as a lasting legacy of the Heads Up campaign.
We recognise that mental health is as important as physical health and needs a 'team approach' on this important issue. The UK football family will build on the important work that clubs and football organisations are already doing, working together to roll out these efforts across the football system, share best practice, and support the development of 'mentally healthy clubs' at every level of the game.
The landmark Declaration has been signed by senior figures from across the football system, including the, FA Wales, English FA, Scottish FA, Irish FA, the Premier League, the EFL, and PFA. The Declaration will see the FAW join a UK-wide mental health implementation group next season.
Here at Porthmadog FC, we believe mental health is as important as physical health.
That is why we're delighted that the UK football family has united around a common goal -a future of Mentally Healthy Football
You can find out more about the Heads Up campaign by visiting www.headstogether.org.uk/heads-up
---

Mewn cyfnod anodd iawn i fusnesau lleol roedd yn dda clywed gan Dylan Rees, y Swyddog Marchnata, fod y gefnogaeth yn parhau a roeddc pawb wrth eu boddau i glywed fod yna ddau fusnes newydd wedi dod ymlaen yn ddiweddar ar gyfer y tymor newydd.
Estynnwn groeso cynnes i'r ddau gwmni sef SIMDDE LÂN a STAR BARBER a diolch am eich cefnogaeth. Ar hyd y blynyddoedd mae'r clwb wedi bod yn ffodus i dderbyn cefnogaeth gre' gan y gymuned fusnes lleol ac edrychwn ymlaen i'r berthynas yma barhau.
Os oes gan eich busnes ddiddordeb mewn un o'r nifer o'r cyfleoedd hysbysebu neu noddi
Cysylltwch gyda DYLAN : 07900512345 neu rees48wesla@gmail.com

These are difficult times for local businesses so Marketing Officer Dylan Rees was delighted to be able to report that local businesses, despite the problems, are continuing their support and in fact two new businesses have recently come on board to support the club for the season ahead.
We extend a warm welcome to the two new businesses: SIMDDE LÂN and STAR BARBER and thanks for your support
The club has been fortunate to receive the support of the local business community over many years and looks forward to continuing the strong relationship that exists.
If your business be interested in in one of the many advertising or sponsorship opportuniies available: Contact DYLAN: 07900512345 OR rees48wesla@gmail.com
---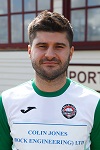 Wrth i Craig Papirnyk gynyddu ei ymdrechion i ail gychwyn ymarfer y chwaraewyr, a hefyd ail adeiladu ei garfan, mae'n gyfle i gofio a diolch am the chwaraewyr sydd wedi aros gyda'r clwb i arwain y frwydr yn ôl o'r 3ydd Haen. Un o rhain ydy Josh Banks. Ymunodd Josh â'r clwb yn ôl yn 2012 ac i fyny at gychwyn y tymor nesa' mae wedi chwarae 208(+7) o gêmau cynghrair a chwpan dros y clwb. Pryd bynnag fydd y tymor nesa' yn cychwyn byddJosh yn dechra' ei 9fed tymor ar Y Traeth. Mae ei ymddangosiadau yn cynnwys 178(+6) o gêmau Cymru Alliance a Cymru North yn ogystal a 30(+1) o gemau cwpan amrywiol.
Cofiwn ddatganiad y cadeirydd Phil Jones y ein hysbysu "...., bu'r gwirfoddolwyr yn brysur yn cwblhau rhestr hir o waith na welwyd ei thebyg ar Y Traeth. Mae'r trawsnewidiad yn rhyfeddol ac yn parhau.. Aeth ymlaen hefyd i ddweud, ",,,mae'n rhaid diolch yn arbennig i Josh Banks am ei ymderchion." Gwelwn felly nad yw ei gyfraniad wedi'i gyfyngu i'r cae yn unig. Diolch Josh!
(Diolch i Gerallt Owen am y stats)

With Craig Papirnyk heavily involved in the re-start of training and in the re-building of his squad, it is a time when we really appreciate those players who have remained to spearhead the club's fightback. One of these is Josh Banks. Josh first joined Port back in 2012 and up to the start of the next season he has made a fine total of 208 (+7) league and cup appearances for the club. Whenever the next season commences it will be the start of his 9th season at the Traeth. His appearnces include 178 (+6) in the Cymru Alliance and Cymru North in addition to 30 (+1) appearnces in various cup competitions.
We recall chairman Phil Jones's statement informing us that ".... the club has been busy ...., carrying out a schedule of works by volunteers never before seen at Y Traeth. The transformation is amazing and ongoing... He also went on to say "...special thanks must go to Josh Banks for his efforts." There we have it club loyalty is not confined to the field of play.
(Thanks to Gerallt Owen for the stats)
---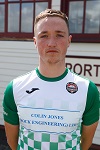 Cadarnahaodd Iwan Lewis ei benderfyniad i adael y clwb. Mae Iwan yn chwaraewr canol cae dylanwadol a gafodd ei gyfnod cynta' gyda'r clwb yn 2014. Cafodd ei dymor gorau yn 2018/19 pan chwaraeodd 34 o gêmau gan sgorio 7 gôl. Dymuna'r clwb ddiolch iddo am ei wasanaeth gan estyn dymuniadau gorau at y dyfodol.
Ychwanegodd Craig Papirnyk ei ddymuniadau gorau gan ddymuno'n dda iddo efo'i glwb newydd.

Iwan Lewis has now confirmed his decision to leave the club. An influential driving force in midfield, Iwan first played for the club in 2014 but had his best season in2018/19, playing 34 games and scoring 7 goals. The club thanks him for his efforts and extend their best wishes in the future.
Manager Craig Papirnyk said, "I would like to wish Iwan well at his next club."
---

Bydd Tomos Clarke, a chwaraeodd i Port yn nhymor 2016/17, yn dychwelyd i'r Traeth ar gyfer y tymor sy'n dod. Yn aelod o garfan llwyddianus Ynys Môn yn Chwaraeon yr Ynysoedd bydd yr amddiffynwr yn ychwanegiad pwysig i garfan Craig Papirnyk.
Isod gweler ymateb Craig Papirnyk

Tomos Clarke will be returning to the Traeth for the coming season having previously played for the club in season 2016/17. A member of the Island Games winning Ynys Môn squad the defender will be an important addition to Craig Papirnyk's squad
This was Craig; response to his returnfor next season

"Tom who is a very strong and talented centre half will be a welcome addition to the squad and one that will bolster our defence massively for the season ahead.
"Since leaving us for Glantraeth in 2017 Tom has represented Holyhead and more recently Conwy where he has established himself as a top defender in the JD North league, he has gained valuable experience and is a coup of a signing for us.
"It is a statement of intent bringing Tom here, he believes in the project and wants to help the club get back to more successful times.
"I couldn't be happier with Tom's return. Welcome back mate ! "
---

Mae Craig Papirnyk wedi ychwanegu tri chwaraewr arall i'w garfan. Mae Dewi Thomas, Steve Jones a Jack Jones i gyd yn enwau cyfarwydd i gefnogwyr Port. Cynt mae Steve a Jack wedi cynrychioli'r clwb yn UGC a'r HGA tra bu Dewi efo ni am ysbaid yn 2018. Ond mae'r 3 yn ôl bellach a dyma sylwadau Craig:-

"Mae Dewi thomas wedi ail ymuno o Hotspyrs Caergybi gan iddo yn ddiweddar symud i ardal Penllyn ac yn methu teithio i chwarae i Gaergybi yn y Cymru North.
"Roedd yn sioc bleserus clywed fod Dewi ar gael ac, wedi inni gyfarfod, roedd yn awyddus i arwyddo. Mae'n chwaraewr talentog ac, yn tymor llwyddianus Caergybi llynedd, rhwydodd 15 o goliau.
"Treuliodd Dewi gyfnod byr efo ni yn 2018 ond yn anffodus ar ôl creu argraff cafodd anaf mewn gêm cyn-dymor. Rwy'n hapus iawn i groesawu Dewi 'nol ac yn awyddus i weithio efo fo eto. Bydd yn gyffeiliad mawr yng nghanol y cae."

"Mae Steve Jones yn dychwelyd o Penrhyn a hefyd Jack Jones. Mae'r ddau yn hogiau lleol ac yn edrych ymlaen i chwarae i Port eto.
"Steve oedd prif sgoriwr Penrhyn llynedd a, fel Jack, mae ganddo ddigonedd o brofiad ar Haen 3 a byddant yn ychwangegu cryfder a phenderfyniad i'r garfan."


Craig Papirnyk has added 3 more players to his squad. Dewi Thomas, Steve Jones and Jack Jones are all familiar names to Port supporters. Steve and Jack have previously played for Port in both WPL and HGA Leagues while Dewi appeared all to briefly in 2018. All three are back now and here are Craig's comments: -

"Dewi Thomas has rejoined the club from Holyhead Hotspurs, Dewi has recently moved to the Penllyn area and cannot commit to Holyhead for the season ahead in the JD North League, "It was a very pleasant surprise to hear that Dewi was available and after meeting him he was on board immediately, a player with lots of ability and who scored 15 goals for Holyhead last season in the promotion winning team.
"Dewi did spend a short period with us back in 2018 but unfortunately he picked up bad ankle injury during one of our pre-season games after really impressing which set him back. I'm really happy to have Dewi back and to have the chance to work with him again, he will be a welcomed addition to our midfield."

"Steve Jones returns from Penrhyn, along with Jack Jones, both are well known to the club and are local lads who are really relishing the chance to get going with the club again.
"Steve was Penrhyn's top scorer last season and like Jack has loads of experience playing in Tier 3, both are really good lads who will add grit and strength to our side for the challenges ahead this season." Croeso nol Hogia !
"I would like to personally thank Bari Evans Penrhyn who has been very understanding and helpful with the signings we have made from them, Diolch."
---

Mae'r CBDC wedi cyhoeddi enwau'r clybiau fydd yn y pedair adran Haen 3. Bydd Port yn Adran y Gogledd Orllewin. Ond, wrth ystyried rhai o'r penderfyniadau nid oedd hynny i'w gymryd yn hollol ganiataol. Mae Dwyrain a Gorllewin yn dermau llac iawn! Ond gan fod mwyafrif y clybiau o'r Gogledd Ddwyrain mae'n debyg fod peth ail wampio yn anghenrheidiol.
Er hynny, mae gosod clybiau Sir Y FFlint yn y gorllewin a clybiau Ceredigion yn y dwyrain yn dipyn o syndod.Mae'n siwr fod y ffaith fod teithio gorllewin/dwyrain yn haws na gogledd/de yn yr ardal wedi dylanwadu ar y drefn.
Gogledd Orllewin: Blaenau Ffestiniog, Brickfield Rangers, Brymbo, Port, Dinbych, Dyffryn Nantlle Vale, Llandudno Albion, Llanrwst, Llanuwchllyn, Llay Welfare, Y Wyddgrug, Rhostyllen, Rhydymwyn, Saltney, Llanelwy, Y Felinheli.
Gogledd Ddwyrain: Aberiw, Bow Street, Caersws, Carno, Cefn Albion, Corwen, Four Crosses, Kerry, Llanfair Utd, Machynlleth, Trefaldwyn, Penparcau, Penycae, Rhos Aelwyd, Y Trallwng.

The FAW have announced the clubs who will take part in the four Tier 3 Leagues. Port will play in the North West Division. Though given some of the strange geographical decisions that was not as certain as expected. East and West appear to be purely nominal. Given however the preponderance of North East clubs some re-adjustment was probably necessary.
However Flint clubs in the North West and Ceredigion clubs in the North East would appear to be something of a misnomer Travel east/west being easier than north/south in the area has probably been a consideration .
Here are the clubs;
North West: Blaenau Ffestiniog, Brickfield, Brymbo, Port, Denbigh, Nantlle Vale, Llandudno Albion, Llanrwst, Llanuwchllyn, Llay Welfare, Mold Alex, Rhostyllen, Rhydymwyn, Saltney, St Asaph, Y Felinheli.
North East: . Berriew, Bow Street, Caersws, Carno, Cefn Albion, Corwen, Four Crosses, Kerry, Llanfair Utd, Machynlleth, Mongomery, Penparcau, Penycae, Rhos Aelwyd, Welshpool.
---

Bydd y chwaraewr ifanc lleol Dylan Sweeney yn ymuno â Port wrth i Craig Papirnyk adeiladu ei garfan.
Dywedodd Craig am Dylan, "Bydd yn ymuno efo ni at y tymor nesa'. Bu ym Mhrifysgol Lerpwl dros y 4 mlynedd ddiwetha' gan chwarae i South Liverpool, Ashton Town a Widnes.
"Hogyn lleol ydy Dylan ac roeddwn yn gwybod amdano pan yn chwaraewr ifanc. Chwaraewr ochr chwith talentog 22 oed gyda dyfodol da o'i flaen.
"Bydd yn datblygu efo ni yn Port ac rwy'n edrych ymlaen i weithio efo fo a'i weld yn tyfu fel chwaraewr."
Croeso i'r Traeth Dylan.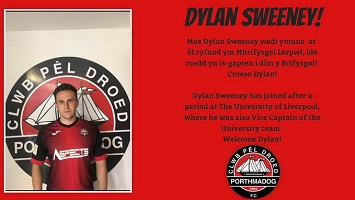 Craig Papirnyk continues to build his squad for the new season with the signing of Dylan Sweeney.
Craig says, "Dylan Sweeney will be joining us for the upcoming season, Dylan has been in the University of Liverpool for the last 4 years and has played for South Liverpool, Ashton town and Widnes.
"Dylan is a local lad who I have known since he was playing junior football, a talented left sided player who at 22yrs old has a bright future ahead of him.
"He will develop with us now at Porthmadog and I am looking forward to working with him and seeing him grow with us"
Welcome to the Traeth Dylan.
---
.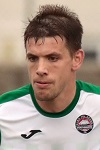 Mae Rob Evans wedi penderfynu dod a'i gyfnod ar Y Traeth i ben. Am 7 o dymhorau bu yn rhan holl bwysig o'r garfan gan rhoi gwasanaeth gwych i'r clwb yn Uwch Gynghrair Cymru, Cymru Alliance a'r Cymru North, Daeth ei gyfnod cyntaf ar Y Traeth ar fenthyg o Aberyatwyth yn ystod 2009/10 cyn wedyn arwyddo o Gaersws yn 2013. Dymuna pawb yn y clwb ddiolch i Rob am ei gyfraniad arbennig i'r clwb a dymunwn pob lwc iddo at y dyfodol.
Isod gweler datganiad Rob wrth iddo ffarwelio â'r clwb a hefyd ymateb Craig Papirnyk i'r newyddion.

Rob Evans has decided to bring his 7 tear stint at the Traeth to a close . He has given the club outstanding service during those years. He first played for the club on loan from Aberysytwyth in season 2009/10 before signing from Caersws in 2013. He has represented the club in the Welsh Premier, Cymru Alliance and the Cymru North. All at the club thank Rob for his tremendous contribution and wish him well in the future.
Below is Rob's farewell statement and Craig's response to the decision.

"I've decided to end my playing days at Port. Relegated or not, I believe it's now time for a player like me to step aside and make way for new blood. I have no doubt the club will bounce back and will do so stronger than ever.
Under the circumstances, and having been lucky enough to play seven seasons ar y Traeth, it felt right that I share my announcement to the club and supporters. Thank you for everything. It's been an immense privilege to have worn the shirt along side many great players and in front of fantastic supporters. Diolch Phil and the committee and thank you to Craig and all of the management staff over the years."
Diolch a pob lwc
Rob"

"It is disappointing news for me as a manager, Rob is a great player but a better person and he will be sorely missed. I understand and completely agree that he is stepping aside for all the right reasons, I would like to personally thank Rob for his commitments over the years and everything he has given to me and the club."
Pob lwc 'Bob from Dol'
---

Bydd Tomos Smith yn arwyddo i Port ar gyfer y tymor sy'n dod. Mae'n symud o CPD Penrhyndeudraeth. Yn adnabyddus i gefnogwyr Port ac yn dilyn .ôl troed ei dad Nigel Kippax' Smith, un o sêr mawr y gorffennol.
Wrth groesawu Tomos i'r clwb dywedodd Craig:
"Rwy'n hapus iawn fod Tom yn ymuno efo ni. Rwy' wedi ei weld yn chwarae ers ei adeg gyda tîm ieuenctid Wrecsam ac yn ymwybodol iawn o'i dalent. Yn ddiweddar bu'n chwarae gyda'r cymdogion ar y 3ydd Haen ac felly mae ganddo brofiad ar y lefel yma.
"Bu Tomos yn cystadlu'n llwyddianus mewn 'Crossfit' yn ystod y blynyddoedd diwetha' ond bellach mae am ganolbwyntio ar bêl-droed. Yn 22 oed mae'n dal i ddatblygu fel chwaraewr ac mae ganddo'r potensial i ddatblygu llawer mwy eto.
"Rwy'n gyffrous am gefnogi ei ddatblygiad a bydd yn medru cyfrannu at y garfan yn y cefn neu yn y blaen."
Bydd gan Paps mwy o newyddion da gyda hyn ac mae'n dweud, "Bydd yna wynebau newydd cyffrous yn y dyddiau nesa'."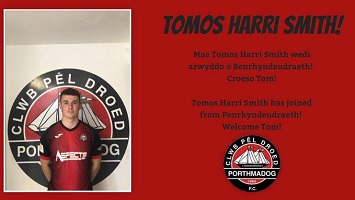 Tomos Smith will he signing for the upcoming season. He makes his move from neighbours CPD Penrhyndeudraeth. Tomos is no starnger to Port fans, follows in the footsteps of his father Nigel 'Kippax' Smith a former star of the Traeth.
Manager Craig Papirnyk said of this acquistion to his squad for 2020/21:
"I am really pleased that Tom is joining us, I've watched him play since he was a youngster at Wrexham youth and know how talented he is. He has played at neighbours Penrhyn in recent seasons in Tier 3 and has experience in the league.
"Tom has also been successfully competing in CrossFit in recent years but now is more focused on playing his football, At 22yrs old he is still developing as a player and has lots of potential in getting better and better.
"I'm really excited in supporting Tom's development, a versatile player who can play at the back or in attack he will be a valuable addition to the team."
There is further good news for fans as Paps promises: "There will be more exciting signings in the days to come."
---

Dros y gwanwyn a'r haf cwblhawyd "rhestr hir o waith na welwyd ei thebyg ar Y Traeth," ac i ychwnegu at hyn, mae'r clwb rwan yn apelio am wirfoddolwyr i helpu gyda amrywiaeth o dasgau a fydd yn sicrhau fod Y Traeth yn edrych yn well nac erioed ar gychwyn y tymor.
Mae'r Clwb yn chwilio am wirfoddolwyr i helpu gyda chwynnu, peintio, strimio, rhoi byrddau picnic at ei gilydd a thacluso llawer o fân bethau.,br> Gwerthfawrogi'r yn fawr eich help y dydd Sadwrn yma i lawr ar Y Traeth (11eg Gorffennaf) o tua 10yb ymlaen.
Diolch. C'mon Port!

To complement a 'schedule of works by volunteers never before seen at Y Traeth,' and carried out during the spring and summer: the club are now looking for volunteers to help with a variety of jobs to ensure that the Traeth will be looking at its very best at the commencement of the new season.
Help is required with the assembling of picnic tables, painting, strimming, weeding and general tidying up.
Your help would be greatly appreciated from 10 am onwards next Saturday 11th July.
Thanks. C'mon Port!
---

Ddydd Gwener nesa', 10 fed Gorffennaf, bydd Bwrdd y Cynghreiriau Cenedlaethol yn cyfarfod i enwi'r 64 clwb bydd yn ffurfio y 4 gynghrair ar Haen 3.
Bydd Port yn chwarae yn adran Y Gogledd Orllewin a'r Canolbarth ac yn clywed pwy fydd ei gwrthwynebwyr pan fydd tymor 2020/21 yn cychwyn.
Llwyddodd 77 o glybiau i sicrhau eu Trwydded Haen 3. Bydd rhaid dod a'r nifer yma lawr i'r 64 terfynnol.
Bydd y clybiau, a fethodd ennill trwydded y tro cynta', yn clywed canlyniad unrhyw apêl a wnaed ar 8fed Gorffennaf.
Gyda ond 6 chlwb o Adran 1 y Welsh Alliance yn sicrhau trwydded bydd clywed y penderfyniad ynglyn â'r rhaniad daearyddol rhwng Cynghrair y Gorllewin a'r Dwyrain yn ddiddorol yn y gogledd.
Unwaith fydd cynnwys y cynghreiriau wedi'i benderfynu cawn glywed enwau'r cynghreiriau a hefyd y brandio.

Next Friday, 10th July, the FAW National Leagues Board will meet to finalise the 64 clubs who will form the four Tier 3 Leagues.
Port, who will play in the 16-club North-West and Mid-Wales League, will learn who their opponents will be when the 2020/21 season eventually commences.
77 clubs have been awarded their Tier 3 licenses and will need to be whittled down to the final 64 clubs.
Clubs, unsuccessful in their First Instance applications, will have their appeals decided remotely by the independent appeals panel on July 8th.
With only 6 clubs from the former Welsh Alliance Division 1 in the mix a matter of interest will be the geograpical division of the North West and North East Leagues.
Once the make-up of the 4 leagues is decided the new names and brand will be released.
---

Oes gan eich busnes ddiddordeb mewn hysbysfwrdd ar ochor y cae y tymor nesa'?
Neu yn y cyfleoedd ar gael i hysbysebu neu noddi?
Am fwy o wybodaeth
Cysylltwch â DYLAN: 07900512345 neu rees48wesla@gmail.com
Diolch i DEREK'S TYRE SERVICES a PRITCHARD JONES LANE CYFREITHWYR am gadarnhau eu cefnogaeth unwaith eto i'r clwb am y tymor nesa'

Would your business be interested in a Perimeter Advertising Board next season?
Or in one of the many advertising and sponsorship opportuniies available?
For more infromation
Contact DYLAN: 07900512345 neu rees48wesla@gmail.com
Thanks to DEREK'S TYRE SERVICES and PRITCHARD JONES LANE SOLICITORS who have confirmed they will be supporting the club again next season:
---

Heddiw cyhoeddodd y Gymdeithas Bel-droed rhestr y clybiau sydd wedi sicrhau Trwydded Haen 3.
Bydd y ddwy gynghrair Haen 3 yn y gogledd yn cynnwys clybiau o'r Welsh Alliance, Cynghrair y Canolbarth a Chynghrair WNL Wrecsam.Bydd 16 o glybiau yr un yn y ddwy gynghrair.
Yn ogystal a Port Llanfair a Chorwen, mae 6 clwb o'r Welsh Alliance, 10 o'r Canolbarth a 10 o'r WNL wedi sicrhau trwyddedau. (Hyn ddim yn cynnwys Llanidloes, Treffynnon a Chaergybi sydd wedi'u dyrchafu.)
Hyn yn gyfanswm o 29 clwb ac hefyd mae nifer o glybiau o gynghreiriau is wedi ennill trwyddedau. Bydd rhaid aros rwan (Gorffennaf 10) i'r Gymdeithas benderfynu ar y 32 terfynol a hefyd y rhaniad daearyddol cyn inni wybod ein gwrthwynebwyr y tymor nesa'.
Am rhestr llawn o'r clybiau ewch yma.

Today the FAW have announced the list of clubs awarded their Tier 3 Licences.
The two new Tier 3 Leagues in the north will be composed of clubs from the Welsh Alliance, Mid Wales League and the Welsh National League. There will be 16 clubs in each league.
In addition to the 3 relegated clubs Port Llanfair and Corwen, 6 Welsh Alliance clubs have gained licenses 10 from Mid Wales and 10 from the WNL. (Promoted clubs Holyhead, Holywell and Llanidloes have been excluded).
This is a total of 29 clubs and in addition further clubs from lower in the pyramid have been awarded licences.
We face a further wait now (10 July) before we know our opponents next season. The FAW will decide the final 32 clubs and also the geographical sort out.
You can see a full list of these clubs here
---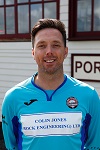 Wrth edrych ymlaen at y tymor newydd mae Craig Papirnyk wedi gwneud ei benderfyniad pwysig cynta'.
Dywedodd Craig, "Paul Pritchard fydd capten y clwb am y tymor newydd. Paul oedd un o'r cynta' i ymrwymo am y tymor sy'n dod gan droi lawr y cynigion a dderbyniodd i adael.
"Mae gan Pritch yr holl brofiad y byddech yn dymuno mewn capten, mae'n berson gwych ac yn golwr o safon uchel. Mae ganddo barch ei gyd chwaraewyr ac rwy'n hapus iawn i'w enwi yn gapten y clwb am y tymor nesa'."

Looking ahead to the new season, Craig Papirnyk has made an important decision.
He said, "Paul Pritchard is to be the club's new Captain for the season ahead. Paul was one of the 1st to commit to the club for the coming season and turned down the offers he was made to leave.
"Pritch has all the experience you would want in a Captain, he is a fantastic person and top quality goal keeper. He has respect from his peers and I'm really pleased to announce him as my Captain for the season ahead."
---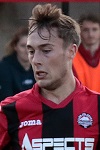 Dywedodd Craig Papirnyk y bore'ma fod Shaun Cavanagh wedi penderfynu na fydd yn chwarae ar Y Traeth y tymor nesa'.
Meddai Craig, "Penderfyodd Cav fod am barhau i chwarae ar yr 2ail Haen ac eisoes wedi cael nifer o gynigion yn ystod y mis diwetha'.
" Mae'n hogyn didwyll efo digonedd o dalent sydd am chwarae ar y lefel ucha' posib'. Carwn ddiolch i Cav am bob dim ac dymunaf yn dda iddo wrth iddo wynebu ei sialens nesa'. Nid oedd yn benderfyniad hawdd i Cav, mae'n parchu'r clwb ac yn dymuno'n dda inni."
Dychwelodd Shaun i'r clwb yn Ionawr a sgoriodd 6 gôl yn y 4 gêm a chwaraewyd cyn i'r tymor ddiweddu'n gynnar. Mae'r clwb yn diolch i Shaun ac yn dymuno'n ddai iddo at y dyfodol.
03/07/20 Shaun yn ymuno gyda Prestatyn. Poblwc.

This morning manager Craig Papirnyk announced that Shaun Cavanagh's future plans lie away from the Traeth.
He said, 'Cav has decided to remain a Tier 2 player, and has had numerous offers during the last month.
"He is a genuine lad with an abundance of talent and has ambitions to play at the highest level he can. I would like to thank Cav for everything and wish him all the best in his next challenge. It was not an easy decision for Cav to make, he respects the club and has wished us all the best."
Shaun returned to the club in January, scoring 6 goals in his 4 games before the season was brought to an early close. The club thanks Shaun and wishes him well.
03/07/20 Shaun signs for Prestatyn. Good luck!
---

Mae'r clwb yn cynllunio at y tymor newydd -pryd bynnag fydd hynny- ac yn chwilio am wirfoddolwyr i lenwi y swyddi canlynol:
CYNORTHWYYDD MARCHNATA
GLANHAWR CYFFREDINOL
GYRRWR BWS MINI
CYNORTHWYYDD SIOP Y CLWB
GOHEBWYR GEMAU
Os oes diddordeb neu am fwy o fanylion cysylltwch â Dylan Rees:
rees48wesla@gmail.com
07900512345

Planning continues for whenever the new season commences and The Club are looking to fill the following vacancies on a voluntary basis:
MARKETING ASSISTANT
GENERAL CLEANER
MINI BUS DRIVER
CLUB SHOP ASSISTANT
MATCH REPORTERS.
If interested or for more information please contact Dylan Rees:
rees48wesla@gmail.com
07900512345
---

Yn ogystal a dilyn Port ar Y Wefan, Trydar a Facebook cewch hefyd ei dilyn ar INSTAGRAM.
Cofiwch ddilyn: instagram.com/cpporthmadog?r

In addition to the website, Twitter, and Facebook it is also possible to follow Port on INSTAGRAM
Please follow: instagram.com/cpporthmadog?r
---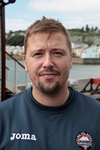 Mae Craig Papirnyk wedi rhyddhau newyddion ardderchog am ei garfan. Dywedodd heddiw:
" I unrhyw un sy'n cefnogi neu sy'n gysylltiedig â'r clwb, nid y newyddion a ddaeth ddoe oedd y newyddion roeddem yn dymuno ei glywed.
"Ond nid rwan ydy'r amser i deimlo'n flin dros ein hunain, rwan di'r amser i deimlo'n fwy cadarnhaol nag erioed.
"Rwy'n hapus iawn i ddweud fod y chwaraewyr isod wedi cyhoeddi eu bod yn hollol ymrwymedig ar gyfer y tymor nesa'.
"Byddaf yn hysbysu cefnogwyr pan fydd yna fwy o wybodaeth am chwaraewyr neu am enwau newydd cyffrous yn arwyddo.
"Rwy'n hyderus wrth ddweud y byddwn yn mynd am ddyrchafiad y tymor nesa' a gyda'r cnewyllyn o chwaraewyr sydd gen i mae yna'r seiliau iawn i adeiladu tîm fydd, nid yn unig i fynd ac ennill Haen 3, ond yn paratoi ac yn barod i roi sialens ar frig Haen 2 pan wnawn ddychwelyd.
"Rwy'n fwy awyddus nag erioed am lwyddiant gyda'r clwb hwn ac yn awchu am y sialens."

Paul Pritchard
Tom Emlyn
Josh Banks
Ceri James
Ifan Emlyn
Gareth Jones Evans
Rhys Alun
Jamie Mcdaid

Craig Papirnyk has today relessed some very good news on squad building. He says:
"Yesterday's news was not what anyone who supports or is involved with the club wanted.
"However, It is not the time to feel sorry for ourselves, now is the time to be more positive than ever!!
"I am really pleased to say that the above named players have announced that they are fully committed for next season.
"I will update the supporters as and when with further player announcements and exciting new signings.
"I feel confident in telling you that we will be going all out to get back up next season and with this core group of players I have the foundation to build a team not only to go and win Tier 3 next season but prepare to go and challenge in Tier 2 when we return.
" I am now more than ever hungry for success at this club, and relish the challenges ahead."
---

Daw'r newyddion fod Port i chwarae yn y 3ydd haen y tymor nesa a thymor hunllefus 2019/20 I ben. Rhaid cydnabod fod colli eich lle yn y Cymru North yn y dull yma yn enfawr o siom, Roedd yna 6 gêm a 18 o bwyntiau i gystadlu amdanynt a hefyd 2 gêm mewn llaw ar y clwb yn y safle isa' diogel.
Unwaith y penderfynodd y Gymdeithas Bêl-droed gadw at Cymru Premier 12-clwb roedd tynged Port wedi'i benderfynu. Mae'n esiampl o gyfiawnder digon garw yn cael ei weithredu mewn tymor wedi'i gwtogi. Byddai un fuddugoliaeth arall wedi bod yn ddigon i sicrhau diogelwch ond profodd y golled honno yn y gêm olaf adre' i Lanfair yn dyngedfennol.
Ar ôl gorffen yn y 3ydd safle yn 2018/19 nid oedd yna affliw o ddim i baratoi'r cefnogwyr at yr hyn a ddigwyddodd. Ond roedd cymryd un pwynt yn unig o 8 gêm gynta'r tymor yn arwydd clir o'r hyn oedd i ddilyn. Golyga colli adre' yn erbyn Corwen a Llanfair, y ddau odditanynt, fod yna ddim cysgod o'r storm hyd yn oed ar Y Traeth. Er i bethau wella, gan sicrhau buddugoliaeth wych ym Mae Colwyn a gem gyfartal ym Mhrestatyn; yr unig glwb i ddwyn pwynt oddi wrth y pencampwyr ar eu tomen, ni lwyddwyd i sefydlu unrhyw gysondeb ac roedd colli yn Llandudno a Gresford yn ddyddiau isel iawn yn y tymor.
Mae'r pandemig wedi ychwanegu at y problemau fel ym mhob clwb ac, heblaw am y Siop Arlein, mae'r ffynonellau ariannol arferol i gyd wedi cau am y tro.
Ond yn waeth na hyn i gyd oedd colli sgiliau busnes a dawn ysbrydoli yr optimist mawr, Dafydd Wyn. Yn gyfarwyddwr ac yn gefnogwr oes bu ei ddylanwad ar ddyfodol y clwb yn amhrisadwy.
Er waetha' hyn i gyd byddai Dafydd yn hapus iawn i weld y clwb yn wynebu'r holl sialensau yn llawn gobaith.
Gyda wynebau newydd ar y Bwrdd maent, fel mae'r Cadeirydd Phil Jones wedi adrodd, wedi gweithredu ar restr faith o welliannau ar Y Traeth a fydd yn trawsnewid stadiwm sydd eisoes ymysg y gorau o gwmpas. Rwan, bydd yna sialans enfawr yn wynebu Craig Papirnyk i ail adeiladu'r garfan a'u paratoi ar gyfer brwydr fawr i adennill eu lle yn y Cymru North. C'mon Port!

The news that Port will play at 3rd Tier next season brings to a close what has been a nightmare 2019/2020. It must rank as a very disappointing way to lose their place in the Cymru North with 6 games and 18 points still to play for and also two games in hand over the club in the lowest position of safety.
But once the FAW had decided to keep to the 12-club Cymru Premier, Port's fate was decided. It seems a case of rough justice in a curtailed season. One win would have been enough for security and that defeat to Llanfair in the last game played, proved our final undoing.
Finishing in 3rd spot in 2018/19, there was absolutely nothing to prepare supporters for what was to come. Just 1 point from the first 8 games at the start of the season set the tone for what was to happen. Home defeats against bottom two Llanfair and Corwen meant that even the Traeth could not provide a shelter from the storm. Though things improved as the season progressed with an outstanding win at Colwyn Bay and a draw at champions Prestatyn to become the only club to come away from Bastion Gardens with a point. But inconsistency was their downfall with the defeats at Llandudno and Gresford proving to be very low points in the season.
The pandemic then struck forcing Port, like all clubs, to face some challenging economic circumstances with almost all the usual financial sources, apart from the Online Shop, closed.
But worse by far than all of these was to lose the business acumen and inspired leadership of club director and lifelong supporter Dafydd Wyn Jones, an almost irreplaceable influence on the club's future progress.
Despite the disappointment, the club faces these challenges with an optimism that would make Dafydd very happy. They have with a refreshed Board, and as has been described by Phil Jones in a previous post, set about a programme of works at the Traeth which will transform a ground which is already one of the best around.
Now a huge challenge will face Craig Papirnyk to re-build his squad and make them capable of staging a fight-back putting behind them the disappointments and miseries of 2019/20. C'mon Port!
---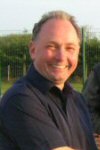 Mae'r Cadeirydd, Phil Jones wedi rhyddhau y datganiad canlynol ar ran y clwb.
Yn ddiweddar gwelwyd sylwadau ar y cyfryngau cymdeithasol yn honni nad oes gan y clwb uchelgais. Does dim ymhellach o'r gwirionedd. O ddiwrnod cynta'r cyfnod clo, gan ufuddhau i'r rheolau, bu'r gwirfoddolwyr yn brysur yn cwblhau rhestr hir o waith na welwyd ei thebyg ar Y Traeth. Mae'r trawsnewidiad yn rhyfeddol ac yn parhau gyda'r gwaith ar Eisteddle Dafydd Wyn eto i gychwyn.
Anymarferol fyddai enwi'r holl wirfoddolwyr ond mae'n galonogol gweld nid yn unig aelodau o'r Bwrdd presennol yn chwarae'u rhan ond hefyd cyn aelodau o'r bwrdd yn cynorthwyo yn sylweddol. Bu chwaraewyr a chefnogwyr yno i helpu hefyd ac mae'n rhaid diolch yn arbennig i Josh Banks am ei ymderchion. Rhaid rhoi canmoliaeth arbennig i Paps sydd wedi bod yno bron bob dydd am 6 wythnos yn labro i'w dad. Sawl rheolwr tybed fyddai wedi bod yn barod i wneud gymaint?
Erbyn dydd Mercher byddwn gobeithio yn gwybod ein tynged a lle fyddwn yn chwarae y tymor nesa'. Beth bynnag y canlyniad anelu am ddyrchafiad bydd y clwb or 3ydd haen i'r Ail neu o'r Ail i'r Cymru Premier. Ond i lwyddo nid fyddwn yn gwneud y clwb yn fethdalwyr -ac os ydy hyn yn arwydd o ddiffyg uchelgais i rhai; wel dyna ni. Mae gennym gyfrifoldeb i sicrhau fod y clwb ffantastig hwn ar seiliau ariannol cadarn cyn adfer ein lle yn y Cymru Premier.
Mae'r mwyafrif llethol o'r rhai, ar bob lefel, sy'n gysylltiedig efo'r clwb yn gyffrous ac yn gadarnhaol a byddai'n wych pe byddai'r rhai sy'n barhaol yn ein beirniadu yn rhannu ein brwdfrydedd gan gyfrannu mewn ffordd gadarnhaol wrth edrych i'r dyfodol. C'mon Port!
Diolch
Phil Jones a bwrdd y cyfarwyddwyr.

Chairman Phil Jones has today released the following statement on behlaf of the club. ,br> There have recently been remarks made in social media that the club has no ambition. Nothing could be further from the truth. During the current pandemic, the club has been busy since day one of lockdown, whilst adhering to regulations, carrying out a schedule of works by volunteers never before seen at Y Traeth. The transformation is amazing and ongoing with the Dafydd Wyn Stand yet to be started.
Whilst it would be impractical to name all the helping hands , it is encouraging to see not only all the current board members doing their bit but also past directors putting in a considerable shift. Supporters and players have also chipped in and a special thanks must go to Josh Banks for his efforts. Highest praise of all though must go to Paps, who has been there almost every day, labouring for his father for the past six weeks . How many other managers can you name who will have done that?
Hopefully,on Wednesday, we will know our fate as to which league we will be in next season. Regardless of the outcome , our aim will be promotion , be it from the third tier to the second or the second to the Cymru Premier. However we will not bankrupt the club in doing so and if this looks like a lack of ambition to some - tough. We have a responsibility to ensure this fantastic club is on a secure financial footing before we reclaim our place in the Premier.
The vast majority of those involved with the club at every level are excited and positive - it would be great if those who continually slate us , shared in our enthusiasm and/or contributed in some positive way to its future . C'mon Port!
Diolch
Phil Jones and the board of directors.
---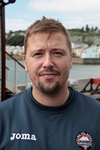 Gyda phenderfyniad mawr yn cael ei gadarnhau ddydd Mercher 17 Mehefin mae'r rheolwr Craig Papirnyk wedi rhyddhau y datganiad isod. Beth bynnag y canlyniad, bydd y clwb yma ymhell i'r dyfodol gyda'r seiliau yn gadarn.

Below we have a positive statement from the manager Craig Papirnyk ahead of the vital decision which will be made on Wednesday, 17 Mehefin.
"With the decision looming over relegation the chance that we could be relegated is and will be a difficult thing to accept. We had a game in hand but also 24pts to play for which could've quite easily seen us out of that bottom three place.
"However, the decision will be made and we must now live with that and whatever outcome we hear on Wednesday 17th June we must get on with in a positive way.
"We have recently lost 2 very good lads from the squad, and as a club we hold no grudges against their decision. We only wish the best for both Iddon and Cai who have both been given a great opportunity to play in the WPL and all at the club wish them the best of luck.
"The current squad of players are all still here and will remain until the registration period opens again, when that will be nobody knows.
"I am planning to rebuild the squad, whether that be in Tier 2 or 3. If we stay in this league then we will look to strengthen and ensure we hit the ground running to have a successful season.
"If we go down, we will endeavour to build a strong title challenging side that will see the club come back up at the 1st opportunity!
"There are many good things going on right now off the field, the revamping of the stand, changing room, officials area and treatment room has shown me the club has it's ambitions and this hard work is the proof.
"Players & Management will come and go as is football but the club will always remain and continue to grow.
"It's now more than ever the clubs supporters are called on to remain positive get behind the committee and ensure that our club is and will be here for many years to come."
Come on Port
---

Mae 'na gyfleoedd i Noddi a Hysbysebu ar gael ar gyfer y tymor newydd, yn y Rhaglen, Hysbysfwrdd ar ochor y cae, Noddi gemau a llawer mwy. A bydd cyhoeddusrwydd ychwanegol ar ein tudalen Facebook a Twitter, i gyd am yr un pris!! Cysylltwch â Dylan:

There are opportunites for Sponsorship and Advertising for next season in our Programme, Advertising boards, Match sponsorship and much more. And in addition publicity will be given on our facebook and twitter pages, all for the same prices. Contact Dylan:
---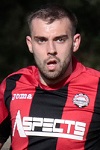 Cafodd y clwb golled ddwbl heddiw wrth i gapten y clwb Iddon Price ymuno â Chaernarfon a Cai Jones yn penderfynu hefyd i ddychwelyd i'r Oval.
Ymunodd Iddon â Port yn ôl yn 2014 a bu'n arweinydd arbennig ac yn graig yng nghanol yr amddiffyn. Ynghynt mae wedi troi lawr ymdrechion i'w ddenu o'r Traeth ond y tro yma mae wedi penderfynu mynd amdani i chwarae yn yr Uwch Gynghrair.
Dychwelodd Cai i'r Traeth ym mis Ionawr a heddiw dywedodd ar y Trydar, "Rwy am ddymuno'n dda i bawb sy'n gysylltiedig a CPD Porthmadog am y tymor sy'n dod a diolch am y cyfnod byr fues yn ôl gyda'r clwb. Gobeithio fydd y penderfyniad iawn yn cael ei wneud ddydd Mercher a fydd y clwb yn aros yn y Cymru North.
Bydd yn golled fawr iawn i'r clwb ac yn dilyn tymor hynod siomedig. Ond mae'r clwb yn dymuno'n dda i ddau o hogiau lleol a gyfranodd gymaint i'r clwb. Pob dymuniad da i'r dyfodol.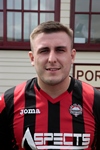 The club has lost two key players with club captain Iddon Price joining Caernarfon Town and forward Cai Jones also returning to the Oval.
Iddon signed from CPD Penrhyndeudraeth in 2014 and has been a true leader and the rock at the centre of the defence. Previously he has resisted efforts to attract him away from the Traeth but this time he has accepted the offer of Welsh Premier football.
Cai, who returned to the club late last season, said on Twitter today, "Would like to wish everyone involved with CPD Porthmadog all the best in the upcoming season and thank you for my short time back at the club. Hopefully the right decision will be made on Wednesday and the club will remain in hte Cymru North."
This is a great loss to the club who have endured a difficult season but the club thanks the two local heroes for their commitment and service to the club. We wish them well in the future.
---

Gyda Gareth Williams yn dod a'i gyfnod hir gyda'r wefan i ben, ychwanegodd y rheolwr Craig Papyrnik ei ddiolchidau:
"Does dim geiriau i ddiolch i Gareth am yr holl flynyddoedd o wasnanaeth, am yr Adroddiadau gwych a'i wasanaeth ffyddlon i'r clwb fel gwefeistr.
"Yn bersonol dwi am ddiolch iddo am ei Adroddiadau gonest ond yn fwy eto am ei troi allan yn gyson ac yn reolaidd a sicrhau gwefan arbennig , yn llawn hanes.
"Mae wedi cymryd gofal ohonof a dwi'n llawn parch am hyn, diolch am bopeth, bydd yna wagle un, yn fy marn i, na chaiff ei lanw."
Gyda diolch am y cyfan
Paps.

With Gareth Williams ending his long period with the website club manager Craig Papirnyk added his thanks:
"There are no words to thank Gareth for all the years, the brilliant match reports and loyal webmaster services to the club.
"Personally, I would like to thank him for his honest reports, but more than that his dedication to the club to continuously produce quality match reports and update a fantastic website that is full of history.
"He has always looked after me and that I have always respected most, thank you for everything, you will be missed and in my opinion never replaced.
"Thanks for everything,"
Paps
---

Gyda diwedd tymor cythryblus 2019-20 bellach wedi ei gadarnhau, mae cyfnod arall hefyd yn dod i'w derfyn. Mae Gareth Williams, sydd wedi bod mor brysur yn cynhyrchu adroddiadau gemau y clwb ers blynyddoedd lawer, wedi penderfynnu ymddeol.
Mae Gareth a gweddill y teulu wedi bod yn weithgar iawn yn mynd yn ol i pan oedd Uwch Gynghrair Cymru yn cael ei henwi yn Konika League. Os oedd rhywun yn methu gem gartref neu i ffwrdd roedd adroddiadau Gareth ar wefan y clwb yn ffynhonnell hanfodol o holl ddigwyddiadau pwysig mewn gem, nid dim ond y da ond y drwg hefyd.
Roedd Gareth hefyd yn updatio y wefan a greodd ei feibion Emyr ac Iwan ar gyfer y clwb. Nid yn unig hyn ond roedd Gareth yn gyfrannwr rheolaidd i raglen llwyddianus a blaengar y clwb. Fel cyn olygydd y rhaglen am ormod o flynyddoedd roedd gweld e-bost Gareth gyda ei gyfraniadau yn codi calon ac yn fy sicrhau y byddwn yn gallu cynhyrchu ein rhaglen nesaf. Roedd ei golofn "Here and There" bob amser yn ddiddorol, yn aml yn bryfoclyd a bob tro werth ei darllen am y wybodaeth a'i ddirnadaeth. Hefyd weithiau wrth gwrs Gareth oedd y llais y glywir ar yr uchel seinydd ar y Traeth, yn adrodd y timau neu yn enwi sgoriwr y gol, yn rhy aml i'r gwrthwynebwyr yn ddiweddar!
Dywed Cadeirydd y Clwb, Phil Jones, "Mae dyled y clwb yn fawr iawn i Gareth a gweddill y teulu am eu gwaith diflino dros y blynyddoedd" gan ychwanegu fod "y clwb wedi bod yn lwcus iawn i gael gohebydd o safon mor uchel yn gweithio ar ein rhan ac bydd yn gadael esgidiau mawr i lenwi yn y dyfodol".
Gobeithio y gwelwn Gareth dal yn dod i'r Traeth ond bydd yn od ei weld heb ei lyfryn gyda'i nodiadau ynddo mewn ysgrifen dim ond Gareth oedd yn gallu eu dirnad!! Diolch am dy waith, mwynha dy ymddeoliad, mi wyt wedi ei haeddu.
Gerallt

With the tortuous 2019-2020 season now officially at an end, even if our own fate is yet to be confirmed, sadly another era has also come to an end. Gareth Williams, who has provided match reports for the press and the club website as well as writing regular features for the match programme has informed the club that he is retiring.
He will be a big loss to the club and the many who follow the club over the world wide web. His efficient, concise and even handed reports have been a feature of the club website for many season. Invariably they were posted the same day as the game, even after long trips home to Blaenau Ffestiniog from south Wales. Until the last few years. he and his wife Dorothy would hardly miss a game, often going on the bus to away games.
As a former match day programme editor myself, Gareth's timely articles were always interesting, often provocative and certain to entertain with humour and knowledge. The club website has been developed over the years by Gareth's sons Emyr and Iwan who have all maintained it and ensured that it is consistently the best in Welsh football. Gareth was often the voice on the tannoy on matchdays, announcing the teams and acknowledging the goalscorers, too often the opposition goalscorers in recent times.
Club Chairman, Phil Jones said "The club is deeply indebted to Gareth and his family for their long hours of dedicated work, to keep Porthmadog Football Club in the public eye" adding that "the club has been lucky in having a reporter of such quality working on it's behalf. It will be difficult to find someone to take on his roles".
I am sure that we will continue to see Gareth at the Traeth but it will be strange not to see him with a notepad filled with his hieroglyphic notes!! Diolch o galon.
Gerallt Owen
---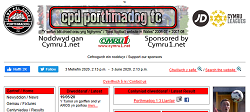 Mae'r clwb yn bwriadu ailwampio'r wefan. Bydd Rhydian Morgan, Swyddog Cyfryngau'r clwb, yn cymryd gofal o'r broses hon. Bu'r tri sy'n gyfrifol am y wefan bresennol yn ymwybodol ers tipyn fod angen gwneud hyn ond, gyda'r wefan yn un hynod o brysur drwy gydol y flwyddyn, roedd yn anodd cael hyd i'r amser iawn i wneud. Ond mae'r cyfnod cloi rhwystredig yma efallai yn dda at rhywbeth! Bydd yn cynnig y bonws anarferol; cyfnod distawach gyda amser ar gael.
Y bwriad ydy creu gwefan hollol newydd ond gan hefyd gadw a sicrhau fod yr archifau gwerthfawr a adeiladwyd dros y blynyddoedd yn dal ar gael i bawb.

The club is looking to revamp the website. Media Officer Rhydian Morgan will take charge of the process. The current webmasters have been well aware of the need for an update but, with the site being a busy one all year round, there has never been a good time to achieve this. The frustrating lockdown has howeverat least provided the bonus of a quiet game free period and a break when time is available.
The aim is to set up a totally new website but with the safeguard of retaining the valuable archives built up over the years on the present site.
---

Gyda'r penderfyniad wedi'i gymryd i ddod a thymor 2019/20 i ben mae gan y clwb ddyletswydd i ad-dalu deiliaid Tocynnau Tymor am y gêmau na chafodd eu chwarae.
Gall y deiliaid yma sy'n dymuno hawlio'r prês yn ôl (sef 25% o'r gost) gysylltu efo Dylan Rees a gwneud y trefniadau angenrheidiol.Cysylltwch â Dylan 07900512345 neu rees48wesla@gmail.com
Gall y rhai sy'n dymuno, hawlio'r ad-daliad yn ddisgownt ar gost tocyn y tymor nesa'. Wedyn NI fydd angen iddynt wneud dim.
Os yw yn well gennych gyflwyno eich ad-daliad yn rhodd i'r clwb, yna bydd y prês yn cael ei ddefnyddio i gynorthwyo efo ailwampio'r ystafelloedd newid i'r chwaraewyr a'r swyddogion, Gobeithio bydd y gwaith yma wedi'i gwblhau ar gyfer cychwyn y tymor newydd.

Now that the decision has been made to curtail the 2019/20 Season, the Club has a duty to repay holders of Season Tickets for the unplayed matches
. Any Season Ticket holder who wishes to claim back the amount due (25% of the cost) should contact Dylan Rees on 07900512345 OR rees48wesla@gmail.com to make the necessary arrangements.
Those who would prefer to receive their payback as a discount on the cost of next season's ticket, don't need to do anything.
If you would prefer to donate your payback to the Club, it will be used to help to pay for the refurbishment of the dressing rooms for players and officials, which the Club are hoping to have ready for the start of the new season.
---

Cadarnhaodd y Gymdeithas Bêl-droed heddiw for tymor 2019/20 drosodd. Penderfynwyd y safleoedd terfynol trwy ddull cyfartaledd pwyntiau'r gêm heb bwysau. Golyga hyn fod Port yn gorffen yn 14eg gyda chyfartaledd o 0.78; hyn efo canlyniadau'r Rhyl yn cael eu dileu.
Cei Conna ydy pencampwyr y Cymru Premier gyda Prestatyn a Prifysgol Abertawe yn ennill y Cymru North a'r Cymru South. Cei Connah, TNS, Bala a'r Barri fydd yn chwarae yn Ewrop.
Ond mae materion pwysig dyrchafiad a gostwng yn dal heb benderfyniad, gyda'r Gymdeithas yn datgan fydd y penderfyniadau yma yn cael eu gwneud maes o law gan gymryd ystyrieth lawn o reoliadau'r pyramid.
Yr aros i Port felly yn parhau ...

The FAW have confirmed that the 2019/20 season is over. The final positions in the table have been decided under an unweighted points-per-game method. This means that Port finish in 14th place with a points per game ratio of 0.78 after the the Rhyl results are removed.
Connah's Quay Nomads are the Cymru Premier champions with Prestatyn taking the title in the Cymru North and Swansa University the Cymru South. European qualification places go to Connah's Quay. TNS Bala Town and Barry.
Promotion and relegation matters remain undecided with the FAW stating that a decision will be made in due course, taking into account full consideration of the FAW's Pyramid Regulations.
So the nail biting for Port goes on .....
---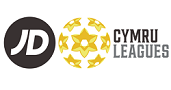 Oherwydd COVID 19 mae CPDC wedi gohirio'r tymor ymhellach hyd at Mehefin 12fed.
Ond efallai ein bod yn symud tuag at benderfyniad ynglyn a sut wnaiff tymor 2019/20 orffen.
Mae yna adroddiadau am gyfarfod fideo o glybiau Cymru Premier a rhai De a Gogledd a gynhaliwyd heddiw i drafod ffyrdd i ddod \a'r tymor i ben.
Adroddir hefyd fod clybiau'r ddwy Haen uchaf yn mynd i dderbyn cais i ymateb i holiadur yn cynnig 4 dull o ddwyn y tymor i ben.

The FAW have further suspended the 2019/20 fixtures until June 12 due to the coronavirus pandemic.
But could we now be moving towards .a decision on how the 2019/20 season will be brought to a close?
It is reportred that at a video conference of JD Cymru Premier, North and South clubs held today to discussed ways to bring the season to a conclusion.
It has been reported that clubs in the top two tiers will be asked to respond to a questionnaire which will offer four possible outcomes for the current season.
---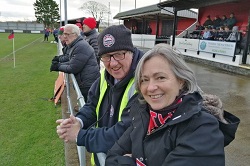 Cofiwch fod y clwb yn parhau â'r cynllun codi Prif Eisteddle er cof am gyfraniad enfawr Dafydd Wyn i'r clwb. Er waetha'r holl anawsterau mae'r dasg o godi arian yn parhau a mae cyfle ichi gyfrannu drwy dudalen JUST GIVING (isod).

https://www.justgiving.com/crowdfunding/cpdporthmadogfc?utm_term=p5gmagbYG

Our JUST GIVING page (above) remains open and you can contribute to the fund established to build a new Main Stand in memory of Daydd Wyn's huge contribution to the club.


---

Mae Bwrdd Cenedlaethol y Gymdeithas Bêl-droed wedi penderfynu terfynnu tymor pêl-droed 2019/20 yr Academiau.
Bydd hyn yn dod i rym yn syth oherwydd pandemig y COVID 19. Gwnaed y penderfyniad hwn er mwyn iechyd a diogelwch y rhai sy'n cymryd rhan yn y gweithgareddau yma.
Bydd yr un fath yn berthnasol i bob gweithgaredd pêl-droed plant a ieuenctid yng Nghymru.

The FAW's National League Board has taken the decision to end the 2019/20 academy football season.
This is with immediate effect due to the ongoing COVID-19 pandemic. The decision has been made with the health and safety of all those involved with these leagues of paramount importance.
The same applies to all mini, junior and youth football leagues in Wales.
---

CPD Porthmadog ydy un o'r clybiau sydd wedi sicrhau eu trwydded Haen 2 ar gyfer 2020/21 Mae 15 o glybiau presennol y Cymru North wedi sicrhau eu trwydded. Y lleill ydy:-
Bangor, Bwcle, Conwy, Corwen, Fflint, Gresffordd, Cegidfa, Llandudno,Llangefni Llanfair, Llanrhaeader, Penrhyncoch, Prestatyn, Rhuthun.
Mae'r tri ceffyl blaen am ddyrchafiad. Caergybi, Treffynnon a Llanidloes hefyd wedi cael trwydded.
Methodd Bae Colwyn ond bydd ganddynt gyfle ar apêl.
Mae Trwydded yn anghenrheidiol er mwyn i glybiau chwarae ar yr 2ail Haen yn 2020/21

15 current Cymru North clubs have been granted Tier 2 certification for 2020/21. These are:
Porthmadog, Bangor City, Buckley Town,Conwy Borough, Corwen, FlintTown United, Gresford Athletic, Guilsfield, Llandudno, Llanfair United, Llangefni, Llanrhaeader, Penrhyncoch, Prestatyn Town, Ruthin Town.
Colwyn Bay failed but have the right of appeal.
The promotion front runners, Holyhead Hotspur, Llanidloes and Holywell have also been granted certification.
Tier 2 Certification is a mandatory requirement for clubs to participate at Tier 2 of the Welsh Football Pyramid for the 2020/21 season.
---

Er waetha'r ffaith fod y tymor chwarae wedi dod i stop COFIWCH fod y SIOP ARLEIN yn AGORED. Cewch grysau (cartref ac oddi cartref) crysau polo, hwdis, capiau a sgarffiau =heb anghofio am lyfr Martin Thomas :Hanes CPD Porthmadog'.
Ewch i'r Siop Arlein.

Despite the current suspension of the playing season REMEMBER the SHOP ONLINE remains open for business. Shirts (home and away), Polo shirts, caps and scarves etc are all available not forgetting Martin Thomas's 'History of Porthmadog FC.'
Pay a visit to the Online Shop.
---

Mae'r Gymdeithas Bêl-droed wedi pederfynu ymestyn y gwaharddiad cyfredol l'r tymor pêl-droed domestig, tan Gwener, 15 Mai ar y cynharaf, oherwydd y pandemig COVID-19.

The Football Association of Wales has taken the decision to extend the current suspension of all domestic football in Wales until at least Friday, 15 May 2020 due to the COVID-19 pandemic.
---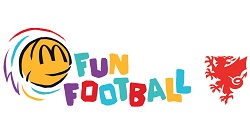 Newyddion gwych!! Mae Cynllun Pêl-droed yn y Gymuned y clwb wedi ei enwi yn Gyfranogwr Pêl-droed Hwyl y flwyddyn yn y Gogledd yn ystod 2019. Mae'n deyrnged wych i waith arbennig Gethin Jones yn arwain y cynllun.
Meddai Gethin, "Dyna ichi sioc llwyr, agor yr e-bost a gweld ein bod wedi ennill y wobr hon."
"Mae derbyn y wobr yn anrhydedd fawr ac mae gymaint o bobl i ddiolch iddynt; hyffordwyr, ein bartneriaid yn yr ysgolion, noddwyr a'r rhai y gymrodd rhan yn yr hwyl"
Mae'r Cynllun Pêl-droed Hwyl yn cael ei drefnu gan Ymddiriedolaeth Bêl-droed Cymru a'i gefnogi gan Pêl-droed Hwyl McDonalds.

Great news! The Porthmadog Football in the Community scheme has been named North Wales Fun Football Provider of the year for 2019. This is a fine tribute to the excellent work being spearheaded by Gethin Jones.
A delighted Gethin commented, "What a complete shock today, opening my e-mails and finding that we had won the North Wales Fun Football Provider of the Year.
"We are delighted and honoured with so many people to thenk; coaches, partner schools, sponsore and participants "
The Fun Football is being provided under the auspices of FAW Trust with the backing of McDonalds Fun Football UK.
---